BPW + Candia Woman's Club In the Bag Event
Friday October 22nd, 2021 From 6-8pm. (Doors open at 5:30) Stark Brewing Company 500 N. Commercial St, Manchester, NH 03101
About this event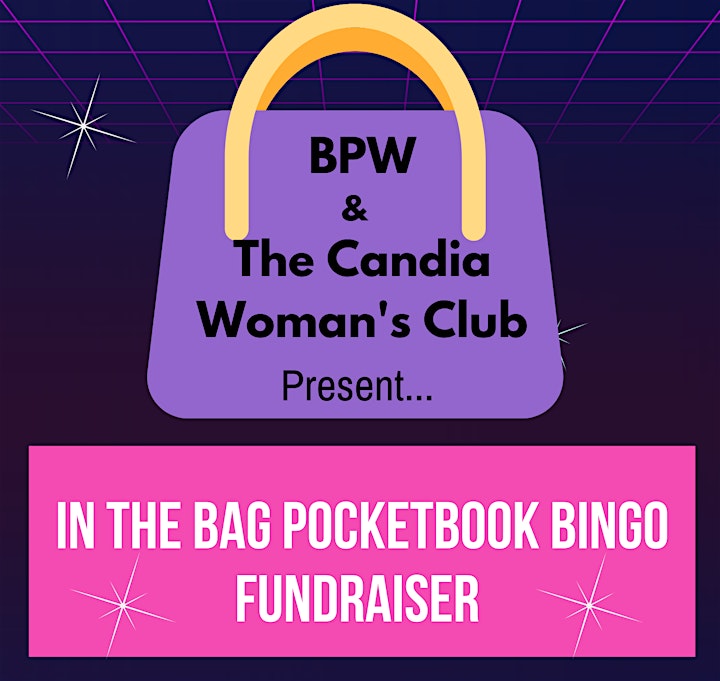 Join us for a fun Friday night!
$40 admission includes Bingo cards, food & music at a fantastic venue! (Upgrade to a $50 ticket or donate $25 and get a chance to win the BIG prize!
👉 Raffle for a PRIVATE scenic NH Plane ride for 2 ✈️ 😲
Win Bingo and pick a Purse to take home 👜😍
Shopping opportunities . We have15 local Vendors showcasing their goods!
Networking opportunities for those who like to mix in a little business
Silent auction with AMAZING prizes (scratch ticket wreath ($150.00 value) and many more amazing prizes!
Cash Bar 🍷🍺
All proceeds benefit a local Charity in need.
Both BPW of Greater Londonderry and The Candia Women's Club are non-profits with goals to supporting women and give back to the community through fundraising.
YOU are what makes us a success. We hope to see you!

Organizer of BPW + Candia Woman's Club In the Bag Event