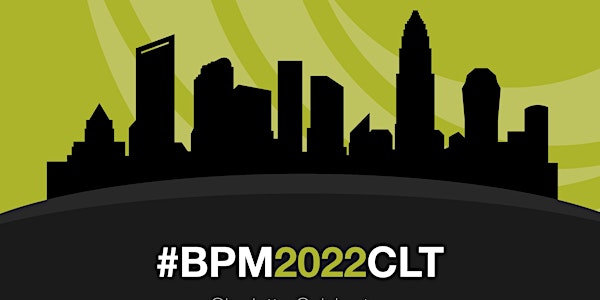 #BPM2022CLT | Funder x Nonprofit Networking Forum
Forum for Black Philanthropy Month, featuring Racial Equity Grant-maker Nathaniel Chioke Williams, PhD
By New Generation of African American Philanthropists
Date and time
Starts on Thursday, August 11, 2022 · 3pm EDT
Location
Mint Museum UPTOWN 500 South Tryon Street Charlotte, NC 28202
About this event
Don't miss our Third Annual Funder x Nonprofit Networking Forum in recognition of Black Philanthropy Month in Charlotte, NC (#BPM2022CLT).
You and your organization are invited to take part in this special opportunity for Charlotte-area funders and for Black founders and leaders of local nonprofits.
Connect, learn and exchange information
Gain insights from thought leaders on racial equity in philanthropy
Sharpen and deepen your know-how to level the playing field of Charlotte's philanthropic landscape
In 2020, NGAAP, in collaboration with SHARE Charlotte, organized Charlotte's first-ever networking forum to help break down barriers and accelerate racial funding equity. Now, this annual forum continues to have impact by connecting local funders with Black leadership and founders of nonprofit organizations, which on the whole remain chronically under-funded.
Black-founded and Black-led nonprofits are often at the forefront of providing crucial support, resources and opportunities to residents of Charlotte-Mecklenburg. Their services and programs benefit not only Black residents—one-third of the county—but also a wide spectrum of communities of color and marginalized people.
FUNDER x NONPROFIT NETWORKING FORUM • 3:00-5:00 pm, followed by social reception
3:00 - 4:00 pm — Networking
4:00 - 5:00 pm — Program, ft. Nathaniel Chioke Williams, PhD
5:00 - 6:00 pm (optional) — Post-event social with food and beverages
Along with networking, each forum features an illuminating discussion. This year, we are pleased to feature Nathaniel Chioke Williams, PhD, who leads Hill-Snowdon Foundation, a pathbreaking national grant-maker based in Washington, DC. Further info below.
PRESENTER :: NATHANIEL CHIOKE WILLIAMS, PHD
As Executive Director, Nathaniel Chioke Williams leads the Hill-Snowdon Foundation in its philanthropic and programmatic work, operations, and partnerships within the community. Williams manages HSF's Youth Organizing and Fund for DC programs. He is also responsible for developing learning and leveraging opportunities in these program areas. Williams served as the co-chair for the Funders Collaborative for Youth Organizing as the organization established itself in the field.
Williams led the development of and served as the co-chair for Grantmakers for Southern Progress, a network of local, regional, and national funders committed to leveraging resources to help build a vibrant and enduring infrastructure for social justice in the US South. In response to the racial justice uprisings of 2020, Williams is leading the development of the Freedom Funders – a philanthropic community of purpose, will, support and action dedicated to building a philanthropy for Black Freedom and Liberation.
Williams has over 20 years of funding experience and has focused on community organizing, youth organizing, Black-led organizing, and social justice organizing in the US South. His background also includes research on the socio-political development of African American youth activists, social movements, social oppression and liberation psychology; tenant organizing, and non-profit management consulting. Additionally,Williams has served as Assistant Professor of Black Studies for the State University of New York at New Paltz, Senior Program Associate for Community Resource Exchange in New York City, and Director of Organizing for the Urban Homesteading Assistance Board in New York City.
Williams holds a B.A. in Psychology from Morehouse College, as well as an M.A. and Ph.D. in Community Psychology from New York University.
ABOUT NGAAP— A PHILANTHROPIC COLLECTIVE
NGAAP is a giving circle made up of individuals who come together to offer time, talent, treasure and more to strengthen the Black community of Charlotte and beyond. Our collective is intergenerational with members ranging from age 27 to 72.
Since 2006, NGAAP has invested over $1.4MM to strengthen the community, engaged thousands of people to promote philanthropic leadership and racial equity, and earned a global reputation as innovators in "reframing portraits of philanthropy."
NGAAP's annual celebrations of Black Philanthropy Month are part of The Bold Project™ — an NGAAP Initiative with Black Organizations Leading Differently. Through The Bold Project, NGAAP aims to lead Charlotte in achieving racial funding equity by elevating the vision and voices of Black leaders who are committed to building economic, social and political power to uplift Black communities and ensure everyone in Charlotte can flourish.
Imagine the possibilities if, together, we even the playing field.
About the organizer
SOUL | who we are  a giving circle that gives back
MIND | what we envision   a healthy, safe and prosperous community for African American families to live, work and flourish
HEART | why we care    inextricable ties to past, present and future generations
HANDS | how we work  promoting philanthropy—the giving of time, talent and treasure—among African Americans in the Charlotte region, with the goal of enhancing the quality of life within our communities
Learn more at New-Philanthropists.org
"Never doubt that a small group of thoughtful, committed citizens can change the world; indeed, it's the only thing that ever has." — Margaret Mead