BPI Quality Control Inspector (QCI) WRITTEN and / or FIELD Exam (C545)
Description
Interested in taking the Quality Control Inspector (QCI) Exam? You must be approved by BPI to take the QCI exam. The link to the instructions, prerequisites and application can be found here.
***The written portion of the exam is also available on a separate testing day (usually one day prior to the Field exam date). Please see our Courses list for more details.***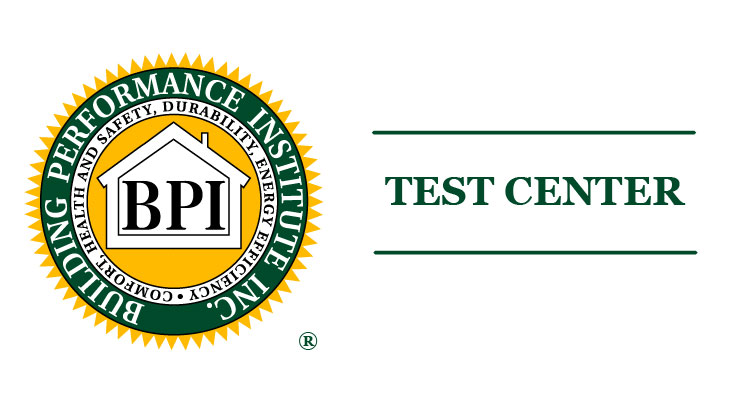 Quality Control Inspector Initial Certification
Initial Exam (Field and Written) - $975.00
Initial Exam - Field ONLY (including Re-Tests) - $650.00
Initial Exam - Written ONLY (including Re-Tests) - $325.00
Knowledge and Skill Areas for QCI Testing
Please see the Quality Control Inspector Certification Scheme Handbook's "8. Functions and Tasks"

here

.
Cancellations: In the event of cancellation the following fees apply:
Fourteen (14) calendar days or more prior to date: 25% of fees

Thirteen (13) calendar days to 72 hours prior to date: 50% of fees

Less than 72 hours prior to exam date: 75% of fees
Please note: Circumstances beyond control of the candidate will be evaluated on a case by case basis.