BPI Building Science Principles | Naperville, IL | 6 IL Inspector CEs | 6 BPI CEUs | 8 NATE CEs | 8 NARI CEs

Tuesday, May 22, 2018 from 8:00 AM to 4:30 PM (CDT)
Event Details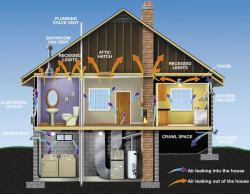 6 IL Inspector CEs | 6 BPI CEUs | 8 NATE CEs | 8 NARI CEs 
Would understanding the interactions of building systems and their effects on home performance assist you in your position or your business? Earning the Building Science Principles certificate is your first step into the world of energy efficient home performance. Building science demonstrates how various components of the home interact to affect the home's overall performance. Understand the relationship between the building envelope, heating, A/C, insulation, mechanical ventilation, lighting, appliances, and other home systems. Learn how all of these systems affect the comfort, health & safety of occupants, and durability of the home.  This non-technical BPI certificate is first step toward understanding and improving whole-house building performance. Perfect for sales people, admin personnel, architects, contractors, or anyone who needs to know about building performance, but may never need to perform testing.
Why is this course relevant to home performance contractors in Illinois and how does it address deficiencies or enhancements in the market? 
The course is a broad overview of building science, residential construction, and home performance. Useful to support staff, sales people, or those considering technical certifications. Most people don't know what they don't know. This class shows them some of what they should be considering when modifying or improving homes.
To learn about more upcoming courses view Insights Training Calendar. 

Click here to read about our Open Enrollment Courses.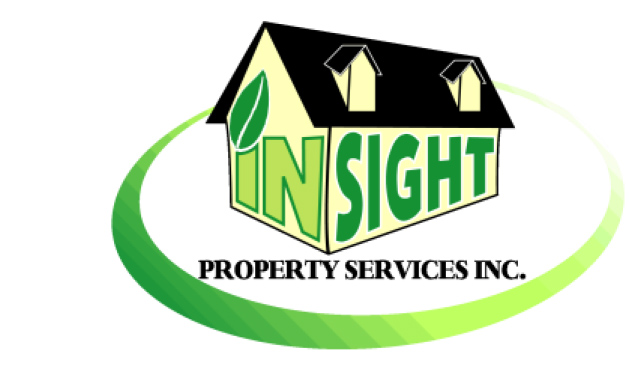 **Breakfast & Lunch are included!
The Building Science Training Series draws upon local and regional experts to impart specific technical skills to local contractors. The courses address topics that have been identified as relevant for Illinois contractors in order to prepare them for quality whole-home energy upgrade work and participation in the Illinois Home Performance program. This series is made possible through Illinois Home Performance. This program is funded by ComEd, Nicor Gas, Peoples Gas and North Shore Gas in compliance with Illinois law.
When & Where

Nicor Gas
1844 Ferry Rd
Ste. 128
Naperville, IL 60563


Tuesday, May 22, 2018 from 8:00 AM to 4:30 PM (CDT)
Add to my calendar
Organizer
Insight Property Services is a training and testing organization focused on a  curriculum for BPI exams that has trained nearly 300 students since 2010. The instructors at Insight teach students the "house-as-a-system" approach for evaluation, diagnostics, and installation. Due to the strict technical standards required by BPI, certified professionals are highly sought after by homeowners, state, and utility energy efficiency incentive and weatherization assistance programs. Over 130 such programs nationwide specify BPI credentials. 
Our comprehensive curriculum, classroom, and field experience will provide you with the training and testing you need to become a BPI Certified Professional. We focus on the hands-on experience critical to passing the written and practical exams. You will elan how to perform a whole-building analysis and provide recommendations to save energy, improve comfort, and increase a home's safety and durability. 
NEED TO RE-CERTIFY? 
Continuing education credits are required to maintaining your BPI certification. Since we are in a rapidly changing industry it is important to continually improve your ability to properly diagnose homes and recommend improvements. We have several classes approved by BPI for Continuing Education Units (CEU's). 
All BPI Certified Professionals are required to re-certify every 3 years. You can bypass parts of the BPI Rectification process by earning a number of Continuing Education Units (CEU's ) you have earned and the experience you have gained prior to re-certifying. 
MEEA (Midwest Energy Efficiency Alliance)
MEEA brings to the market a collaborative network and program implementation resources. The MEEA program staff helps to bridge the gap between the adoption of energy efficiency policies to achieving the energy saving goals. From increasing market adoption of energy efficient light bulbs to training businesses and building how to save energy and save money in homes and offices, MEEA helps secure funding, formulate ideas, and implement strategic energy efficiency programs throughout the region. Each year partners and members approach MEEA with a program idea, program funding, and energy efficiency goals. MEEA steps in and makes it happen across the region. We help create and implement programs that will save energy and resources throughout the Midwest. As the source on Energy Efficiency, MEEA helps our partners achieve measurable results in both energy and dollar savings.  
We have partnered with MEEA to provide a series of Building Science Training Series courses at a reduced cost to our students