BPEP Fundraising Workshop: Financing your company (Seed Funding by Angel I...
Description
The Berkeley Postdoc Entrepreneur Program (BPEP) presents:

Financing your company:
Angel investors and Venture Capital
You have a great start-up idea - but from which funding source should you raise that first round of pre-seed/seed money? What are the advantages from funding by Angel investors vs. VC firms?
The Berkeley Postdoc Entrepreneur Program (BPEP) invites you to our workshop on Thursday, August 25th, from 6:00-8:00 in Stanley Hall 105.
Schedule
5:45 pm: Registration
6:10 pm: BPEP introduces the funding challenge every start-up faces and gives an overview of funding options
6:30 pm: Wes Selke shares the perspective of Better Ventures from San Francisco
6:45 pm: Michael Berolzheimer speaks on funding through Angel Investors
7:00 pm: Arvind Gupta shares the perspective of SOS Ventures
7.15 pm: Errol Arkilic will speak about funding university technologies translating to startups
7.30- 8.10 pm: Panel Discussion, Q&A moderated by Errol Akilic
8.00 pm: Beer Networking Hour (mingle with scientists, MBAs, entrepreneurs, and investors)
Speakers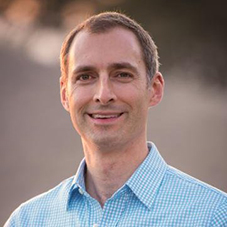 Wes Selke, Managing Director at Better Venture

Wes is Managing Director and Founder of Better Ventures. He's the resident "numbers guy" and enjoys helping startups figure out how they're going to make and raise money. Wes has 15 years of venture capital and financial advisory experience with Good Capital's Social Enterprise Expansion Fund, William Blair, and Ernst & Young's Mergers & Acquisitions group. He earned an MBA from the Haas School of Business at UC Berkeley and a BBA from the University of Michigan. Wes has volunteered with organizations around the globe, which has fueled his passion for applying his business skills to build a better world. He lives in Oakland, CA with his wife and two young kids and enjoys road cycling in the East Bay hills and Sunday trips to the farmers market.
.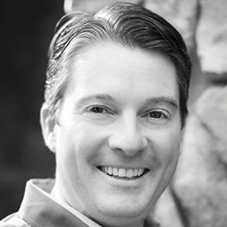 Michael Berolzheimer, Partner at Bee Partners

After two years in investment banking, Micheal was recruited by his lead client, Harvest Partners, to focus exclusively on Private Equity. He completed his first angel investment deal with Bear Naked Granola shortly after joining Harvest Partners, and he never looked back.
Michael is known for his empathy and understanding for entrepreneurs-- based on his meeting and overcoming their same challenges in his own startups.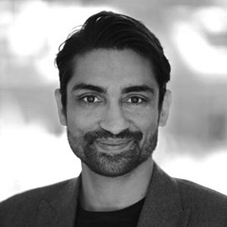 Arvind Gupta, Partner at SOS Ventures

Formerly Design Director of Product Development and Strategy at IDEO and co-founder of fitness startup Starters (www.startersapp.com), Arvind now runs the SF office for SOSventures as an Investment Partner and brings over a decade of experience in helping startups and Fortune 50 companies launch new tech products. He plays a pivotal role in providing purpose-driven design expertise for SOSventures investments globally. In addition to driving new SOSventures accelerator programs (Leap Axlr8r and more), Arvind will invest in and mentor hardware and software startup companies in the Bay Area and China.
Arvind holds a degree in Genetic Engineering form the University of California, Santa Barbara and a Master's Degree in Industrial Design from San Francisco State University.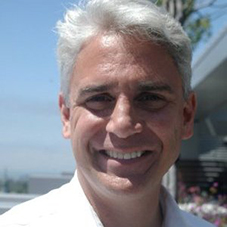 Errol Arkilic, CEO at M34 Capital
Errol is the CEO at M34 Capital which is a seed-stage investment firm that works with emerging entrepreneurs that are translating technology out of Academic and R&D labs. Errol is also a Founder and the President of USRCA.org. Founded in June of 2013, this organization's mission is to support the translation of academic-based research into products and services that address significant market needs.
Previously, he was the founding and lead program director for the National Science Foundation Innovation Corps program. He led the I-Corps effort from its inception until July 2013. Errol spent ten years at NSF, eight as a program director leading the Software and Services and Security (Nano/Bio/IT) Technology portfolios. Before NSF, Errol was founder and CEO at StrataGent Lifesciences and the Manager of Product Engineering at Redwood Microsystems. Errol received his BS in Mechanical Engineering from George Washington University and his Master's and Ph.D. degrees in Aero/Astro Engineering from MIT.