BPDA Invited Postdoc Talks: Targeted Biology: Drug Screen and Drug Disc...
Description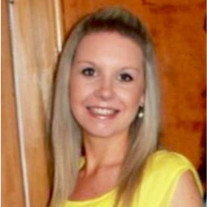 Dr. Katherine Donovan, PhD, is a Scientist in Eric Fischer's lab at Dana-Farber Cancer Institute. She is interested in the development and profiling of small molecules such as molecular glues and PROTACs that are able to hijack E3ligase enzymes to induce ubiquitin-mediated targeted protein degradation.
Abstract:
Use of the drug - thalidomide - led to the birth of thousands of children with severe birth defects. Despite their teratogenicity, thalidomide and related IMiD drugs are now a mainstay of cancer treatment. Now, 60 years on from the thalidomide disaster, we used proteomics to show that IMiDs disrupt a broad transcriptional network through induced degradation of several C2H2 zinc finger transcription factors, including SALL4.Strikingly, heterozygous loss of function mutations in SALL4 result in a human develop mental condition that phenocopies thalidomide-induced birth defects. Here, I will describe how deep proteomic profiling has enabled us to identify the target of thalidomide, and also assists in the development of target selective degrader molecules.
------------------
Mark Federici, is the Associate Director of Cell Biology at Thermo Fisher Scientific in Carlsbad, California. He drives biological capabilities and enabling technologies along with services to help our customers with a wide variety of choices at every stage of the drug discovery continuum.
Abstract:
Small molecule and biologics discovery for disease therapy has moved from an early focus on biochemical assay formats to an increasing desire to assay targets in a more physiologically relevant cell-based format. Alongside this trend has been the need to perform cell-based assay with the same speed and volume as biochemical assays, which in some cases can present significant challenges to an organization. Achieving better biology without sacrificing throughput, increasing biological complexity, or extending assay development time is
a challenge that requires advances not only in more predictive biochemical assays but also more biologically relevant cell-based systems. At Thermo Fisher Scientific, we aim to bring this to the drug discovery process, in a cost-effective and efficient format through our continued large R&D effort.