2020 Boyz to Men Conference
About this event
Palmetto Hope Network is a nonprofit organization whose mission is to Provide Hope to Communities and Victims of Violent Crimes through Advocacy and Education by Collaborating with Law Enforcement, The Clergy and other Stakeholders We are a statewide organization that provides direct services and advocacy to victims and survivors of gun and domestic violence. We work to raise the voices of survivors to inform positive changes in public policy and advocate for social change that will transform our communities into safer places for everyone.
On August 29th, 2020 Palmetto Hope Network the home of REALMAD (Real Men against Domestic Violence) will be hosting the Boyz to Men Conference in Charleston. This conference is geared toward middle and high school age boys, will bring together a phenomenal cast of men who are dedicated to ending violence in their communities. We need you to make this day possible
Through speakers and breakout sessions we will cover topics such as bullying, healthy relationships, understanding male masculinity and the root cause of physical and/or sexual violence. Our mission is to give our youth solutions and alternatives to violence, teach them the characteristics of consent, and foster overall respect for women in general.
So often both Men and Boys have been left out of the conversation when it comes to ending violence against women. This conference serves to change that narrative and to empower young men and boys and engage them in the conversation to examine the role male privilege and socialization play in ending violence against women. It's time we build a community of men to work to shift social norms and redefine manhood in our culture. It's time we work together to produce a movement of men committed to ending violence against all.
We are also excited to announce that our special Keynote Speakers will be Chief Eric Watson and SC Representative Wendell Gilliard in addition to presentations from Dr. Tony Jones, Butch Kennedy, and Ceyveon "Corey" Ingram. Mentors and clergy from around the city will be in attendance to share their journey to manhood and the lessons they have learned that will educate and empower young men to live a life of character and respect in sports and their everyday lives.
You don't want to miss this event! Seating is limited, so register NOW!
Some of the Speakers will be:
Our Host is Raphael James – Live 5 News WCSC
• Chief Eric Watson, Charleston County Sheriff Department
• Representative Wendell Gilliard South Carolina State Representative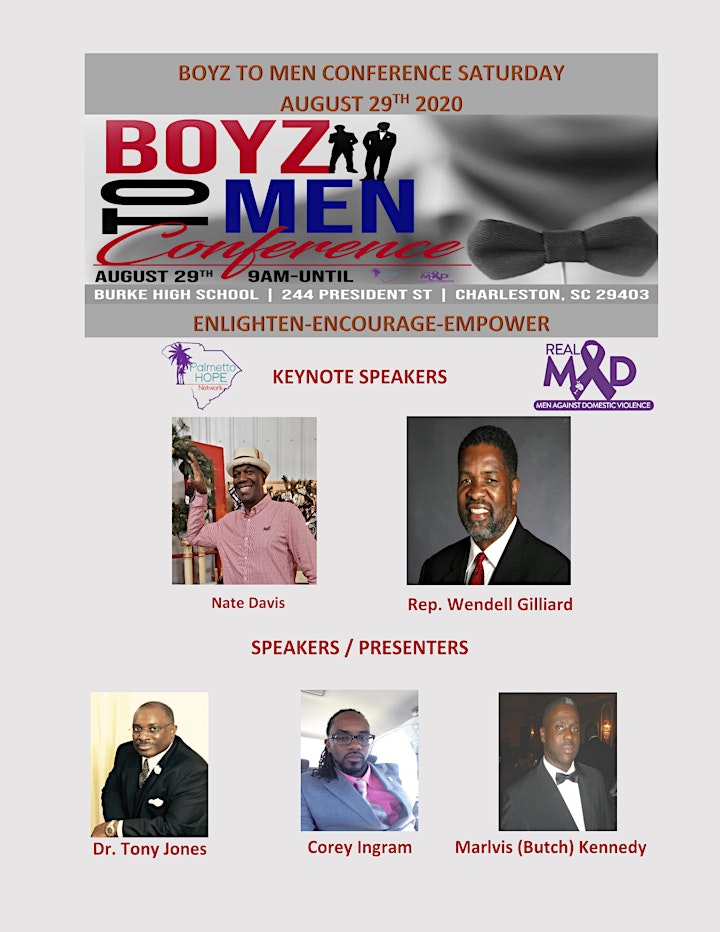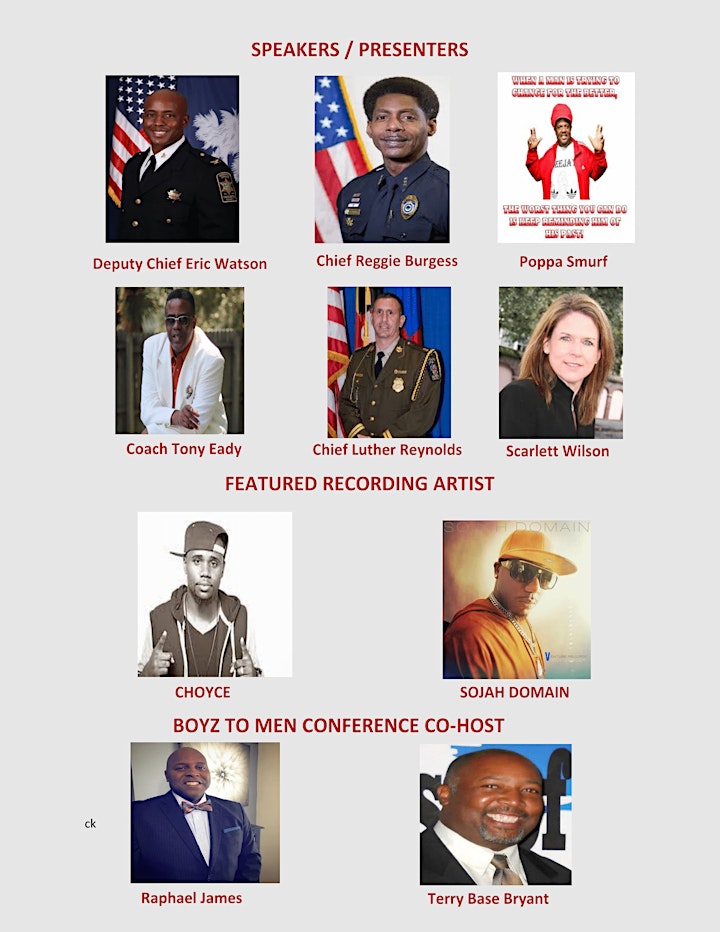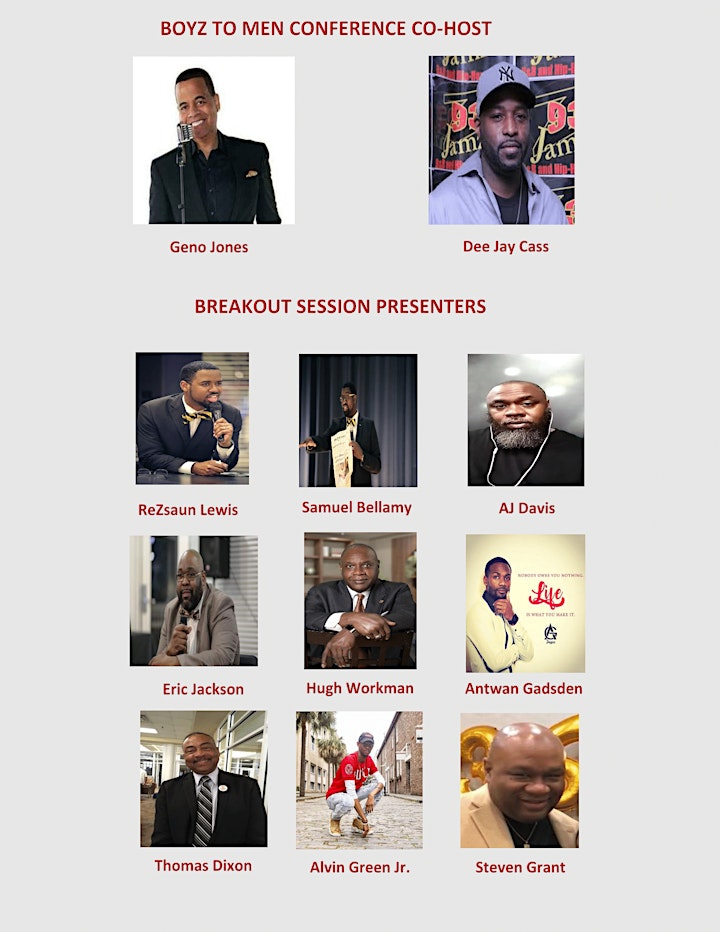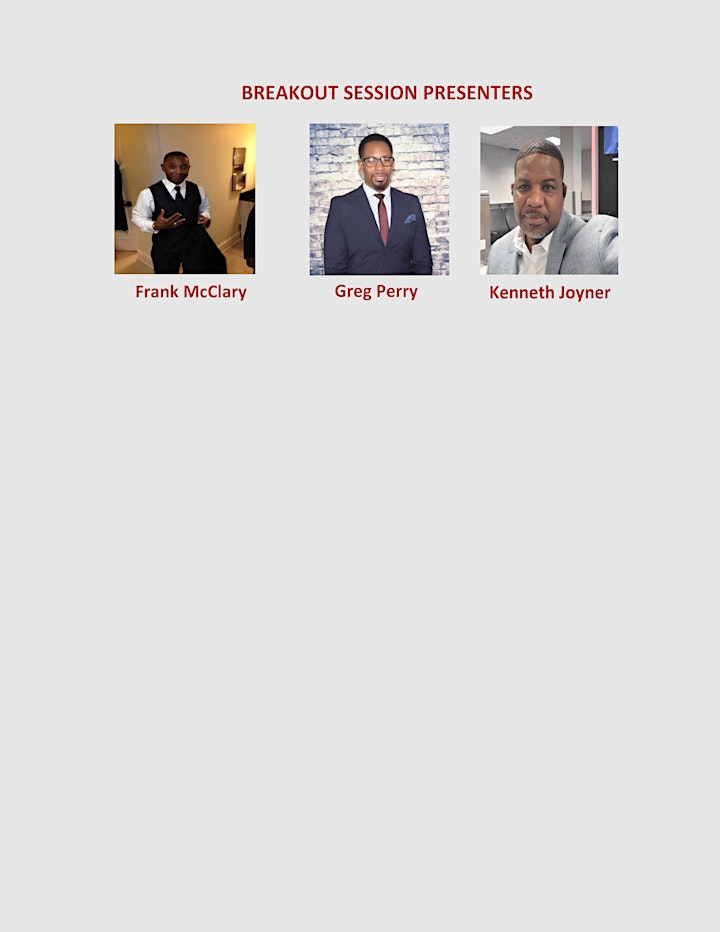 Organizer of Boyz to Men Conference
Real Men Against Domestic Violence has worked to create and support the social change necessary to prevent and confront all forms of domestic violence. REALMAD'S vision of the future is that the collective voices of Men in the community will strengthen public and private response and with a  pro active  approach regarding Domestic Violence. REALMAD will achieve our mission through activism, training, prevention, technical assistance, legislative development and advocacy, and leadership development.