Description
Who's a BoyMama?
Any mom of a son. Most of the weekend is geared toward moms with a son still living at home, but we continue to be "mom" even after our boys leave home. There is insight and camaraderie for moms with post-high school and college age sons as well.

Why attend BoyMama Weekend?
Watch Kim Hill talk about Boymama Weekend by clicking here.

Most moms experience a shift in their relationship as their son enters middle school. Our goal is to give you some of the tools you need to build and maintain a strong relationship with your son in the critical years he has left at home. We also have helpful tips to prepare YOU for the challenges of letting go, parenting a college student and launching him into the world as an independent young man.

We've heard from so many moms who've attended a BoyMama Weekend that "just being around other moms in similar seasons of life with their sons impacted their parenting in a huge way". The weekend is an encouraging and a powerful reminder that you are not alone in the trenches of motherhood with a son. We also share ways to take care of yourself when you're tempted to give up so that you can "finish well" as a successful BoyMama!

Who, What, When, Where at the BoyMama Weekend?

This Fall the BoyMama weekend is October 7-8 (Friday evening-Saturday night) in Franklin, TN, 21 miles south of Nashville. The intentionally intimate event held at a "glamorously rustic" farm, will be hosted by Grammy nominated, multi-Dove award winning recording artist (of 28 years) Kim Hill.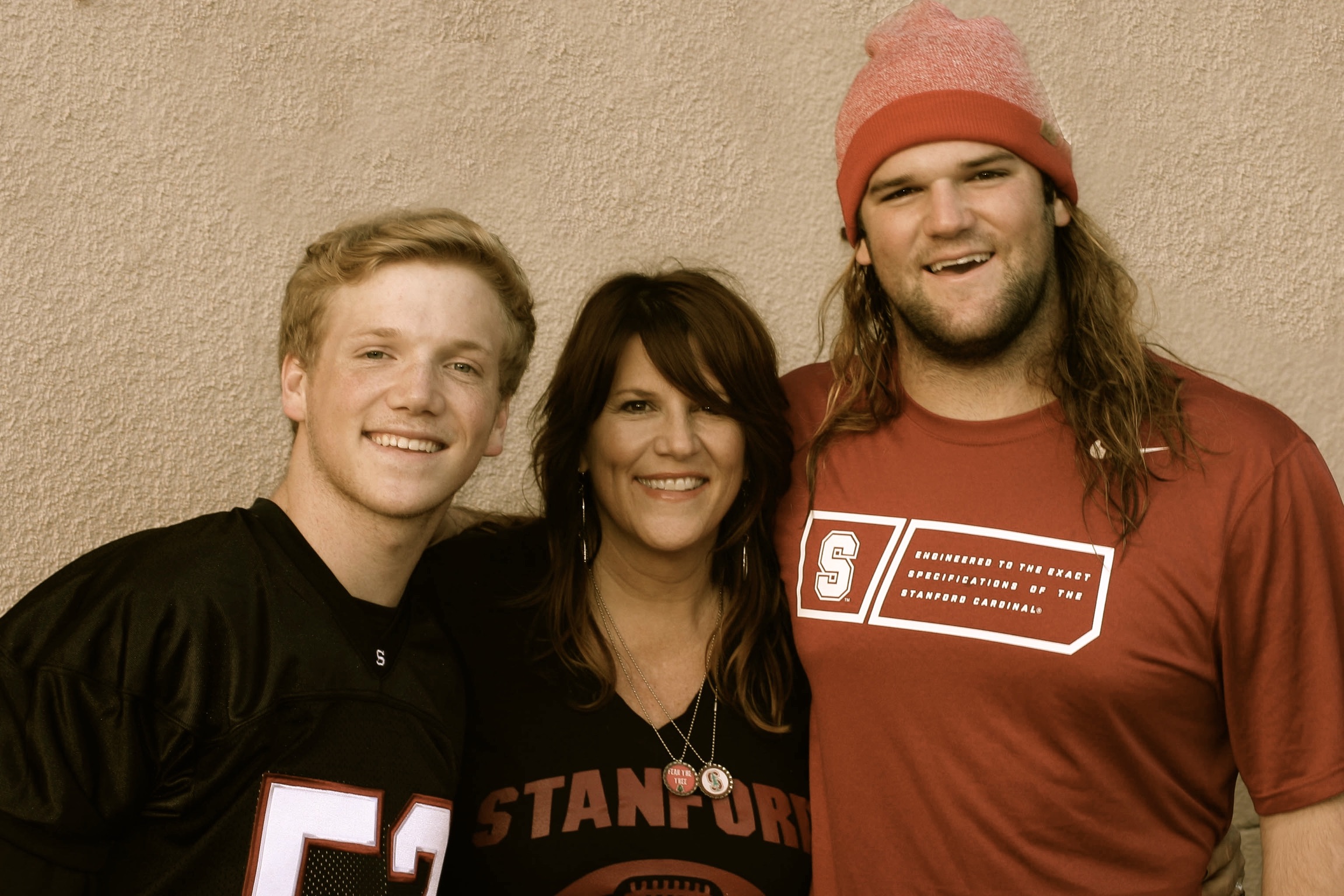 Kim is well known as a recording artist, author of Hope No Matter What devotional for single parents, and nationally known speaker. Her own experiences as a single mom to two amazing young men have given her a big heart for all moms, but especially those who walk a similar path. Kim's sons are 23 year old Graham, a 2016 graduate of Stanford University and former starting Center for the Stanford Football Team and 19 year old Benji, recording artist and songwriter, 2016 high school graduate and youngest new songwriter signed to The Writer's List Publishing Group in Nashville TN. Kim shares openly about her journey with her unique sons and keys she has learned to communicate with each of them. She invites other "seasoned BoyMamas" to share their stories as well.

The weekend also features a workshop by counselor, David Thomas. David, a key person in the life of Kim and her boys, is a national conference speaker, the Director of Family Counseling at DayStar Counseling Ministries in Nashville TN and the author of Wild Things, The Art of Nurturing Boys.

In addition to the great content, the weekend is a true "mom getaway." Together we will enjoy gourmet meals prepared on site by our Nashville Treehouse chef, Paulette Wooten. Other uniquely Nashville treats, a wine tasting from Arrington Vineyards and a shopping in downtown Franklin, TN, recently named a "Cutest Small Town in the South". You'll have time to connect in a relaxed setting with other moms and hear first-hand from moms who have navigated difficult chapters with their sons. Registration includes two dinners, breakfast, lunch and more in the gorgeous barn. Overnight accommodations are not included, but we have a group rate at the Hilton Garden Inn in the Cool Springs area not far from the farm. Click here for hotel info.

DETAILS


Hosted by co-founder of the Nashville Treehouse, Kim Hill

Featured Speaker and counselor, David Thomas

Honest and Inspiring stories from "seasoned BoyMamas"

Held in Franklin, TN, 21 miles south of Nashville in a "glamorously rustic" farm setting

Two gourmet dinners, breakfast and lunch prepared on site by our Nashville Treehouse chef, co-founder and creative director, Paulette Wooten

Wine tasting from award winning local Arrington Vineyards

Shopping in downtown Franklin, TN one of the cutest towns in the South

Curated Nashville Gift Basket