Box's BRISK Gaming Competition

Saturday, February 9, 2013 from 11:00 AM to 11:55 PM (PST)
Event Details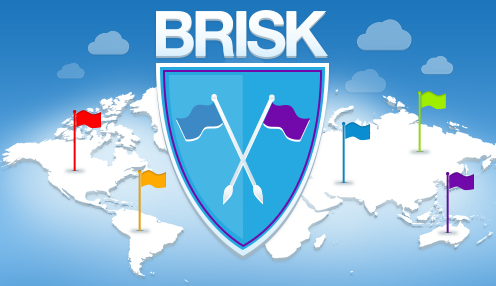 At Box we engage some of the brightest engineers in the world with head-scratching challenges related to revolutionising enterprise software and cloud computing. But we also want to engage you!
The best way for us to do that is to challenge you with exciting problems and see how you respond. Every year our engineers create hardcore coding challenges to do just that. Sometimes though, our developers can't help themselves, and they get a bit carried away. Indeed last time around, as our hackers were huddled in a classroom at a local university, compiling a particularly devilish puzzle as a bonus question... things got a bit crazy! True to Box culture, they followed one of our favorite mottos, and thought "what if we 10x this challenge - what if we take it to the next level!"
That's how BRISK was born. Now, several months on, this bonus question has developed into it's own wondrous virtual world, complete with it's own servers, it's own API and it's own set of rules. This is no longer just part of a coding challenge. This is BRISK - an online gaming competition, based on the popular board game, Risk, where any hacker can compete to conquer the world. Our engineers have built their own AI Bots to duke it out across a battle-scarred map - and we want you to join the fray! Come code your way to victory and some glorious prizes!
CLICK HERE FOR MORE INFORMATION
When & Where

Box HQ
4440 El Camino Real
Los Altos, CA 94022


Saturday, February 9, 2013 from 11:00 AM to 11:55 PM (PST)
Add to my calendar