Boxcar Radio at Eddie's Attic in Decatur, GA!
About this event
Boxcar Radio
Boxcar Radio is quietly becoming rising force in Atlanta's Americana scene. Built in the Jason Isbell/Son Volt/Wilco mold, Boxcar Radio is kind of a stealth super group of sorts. Seasoned professionals in the local Atlanta music scene with band members that have been in countless projects. This lineup spun off a Gram Parsons tribute act with a lot of the first original songs written for that project. With two solid EP's including the bands release "Derailed" (produced by the brain trust of Sugarland). They are currently in the studio with Atlanta hotshot producer Jonny Daly. Boxcar Radio offers great songs, great players, and great harmonies.
Boxcar Radio has shared the stage with Chris Young, Jeremy Pinnell, Tonic, Lisa Loeb, Sara Watkins of Nickel Creek, John Driskell Hopkins of the Zac Brown Band, The Bitterroots, Jackson County Line, Truckstop Confidential, Slim Chance & the Convicts, Mike Killeen and The Big Easy Blood, Chris Stalcup & the Grange, David Robert King, The Atlanta Rhythm Section, Blues Traveler, Donna the Buffalo, Rick Derringer, Night Ranger, Wet Willie, Truth & Salvage, and many others.
Kim Ware of The Good Graces
Singer, songwriter, and drummer-turned-guitarist Kim Ware of the Good Graces is known for her unique brand of raw, folk-leaning "southern indie" music. Performing with a rotating cast of musicians, Ware has been crafting tracks with both guts and heart since picking up her first guitar in 2006. She's one of those rare artists whose melodic lines and candid lyrics feel so natural they're almost unnatural; she's been praised as a "songwriter's songwriter" as well as "an Atlanta treasure" by local musicians and press alike.
Named after Ware's spirited grandmother, Grace, the Good Graces blend the gritty realness of 90s-era alternative rock with the straightforward charm of classic country and folk, inspired by artists like Lucinda Williams, Liz Phair, Kathleen Edwards, and Lydia Loveless. There's an irresistibly relatable humanity to Ware's music, which seems to transcend masculine and feminine perspectives to create an accessible, gender-neutral tone: She's part Taylor Swift, part Joni Mitchell, with a little John Darnielle of the Mountain Goats thrown in for good measure. Driven by Ware's knack for deceptively simple narrative lines, the Good Graces make songs that explore life's unresolvable dichotomies through lyrics that feel both intimate and universal. "I've always tried to make my songs a very honest reflection of who I am. But what part of life fits neatly in a box? Life is not a simple thing. So I often end up writing about that non-simplicity."
Born and raised in a small North Carolina town called Kings Mountain, Ware was a naturally introverted child. Her love of music led her to take up drumming, where she could participate in songs safely from the back of the stage. She got her first drum kit for Christmas at sixteen and taught herself to play, drumming in alt-rock bands (including popular Wilmington, NC act Tex Svengali) throughout her twenties and thirties. Eventually she moved to Atlanta, where she joined two bands whose songwriters (Jeff Evans of Chickens and Pigs and Mary O. Harrison of Virginia Plane) inspired a new appreciation for lyric-driven, narrative songwriting. But it wasn't until 2006, after finding an old acoustic guitar at the Lakewood Antiques Market, that Ware began writing and singing her own work as the Good Graces. "It took time to let go of my insecurity and reluctance to be in front. I had to learn to appreciate vulnerability, because I realized that's what people respond to." the Good Graces have been compared to Neko Case, Drive-By Truckers, Phoebe Bridgers, and the Weepies, with a wide spectrum of songs celebrated for their melodic strength and frank lyrical observations on life's complexities and inconsistencies.
Since 2006, Ware and the Good Graces have toured the East Coast, Texas, California, and the Midwest, performed at festivals including 30A, NXNE, and LEAF (where Ware was a finalist in the 2019 NewSong Singer-Songwriter Competition), and shared stages with a long list of renowned artists, including Indigo Girls, Sierra Ferrell, The Love Language, Elizabeth and the Catapult, Granville Automatic, and The Old Ceremony. the Good Graces dropped debut full-length album Sunset Over Saxapahaw in 2008, followed by several EPs. Next came full-lengths Drawn to You in 2013 and Close to the Sun in 2014, developing a uniquely southern, stripped-down indie style driven by percussive guitar and Ware's characteristically pure vocal twang. In 2017, Ware teamed up with Atlanta guitarist, songwriter, and producer Jonny Daly to release third full-length Set Your Sights (acclaimed by major music outlets Noisey and No Depression) and 2018's The Hummingbird EP. Daly also contributed to 2019's Prose and Consciousness, recorded over a handful of live sessions at The Green House in Atlanta, as the Good Graces' sound evolved into a more expansive, atmospheric Americana still rooted in simple, acoustic folk.
During the 2020 pandemic, Ware launched two projects designed to connect local artists and friends despite quarantine restrictions: a virtual Facebook venue called "Kimono My House," which includes members across the world and continues to grow daily, and a podcast called "Quarantuned With the Good Graces," where she interviewed musicians about their creative processes and the need for artists to stay connected.
After sixteen years in Atlanta, Ware recently moved back to Kings Mountain, where she lives in a farmhouse her family has owned for more than a century. "I'm constantly writing songs that reflect this place, and I'm realizing that maybe I've always been writing about home in some way or another." She's working with NC engineer/producer Jerry Kee (Superchunk, Archers of Loaf, Polvo, Kingsbury Manx, Dex Romweber, Shark Quest) on the Good Graces' sixth full-length album, exploring "the stuff of home" from the farmhouse and her father's peach orchard next door: the objects, faces, emotions, and natural features that make a familiar place feel confusing and comforting at the same time.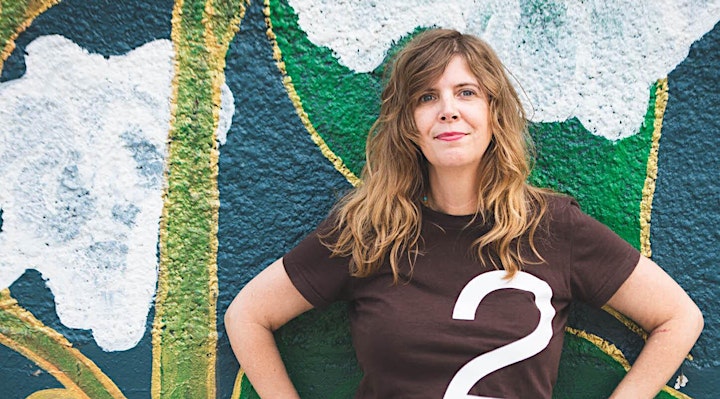 Performers
Date and time
Location
Refund policy