Description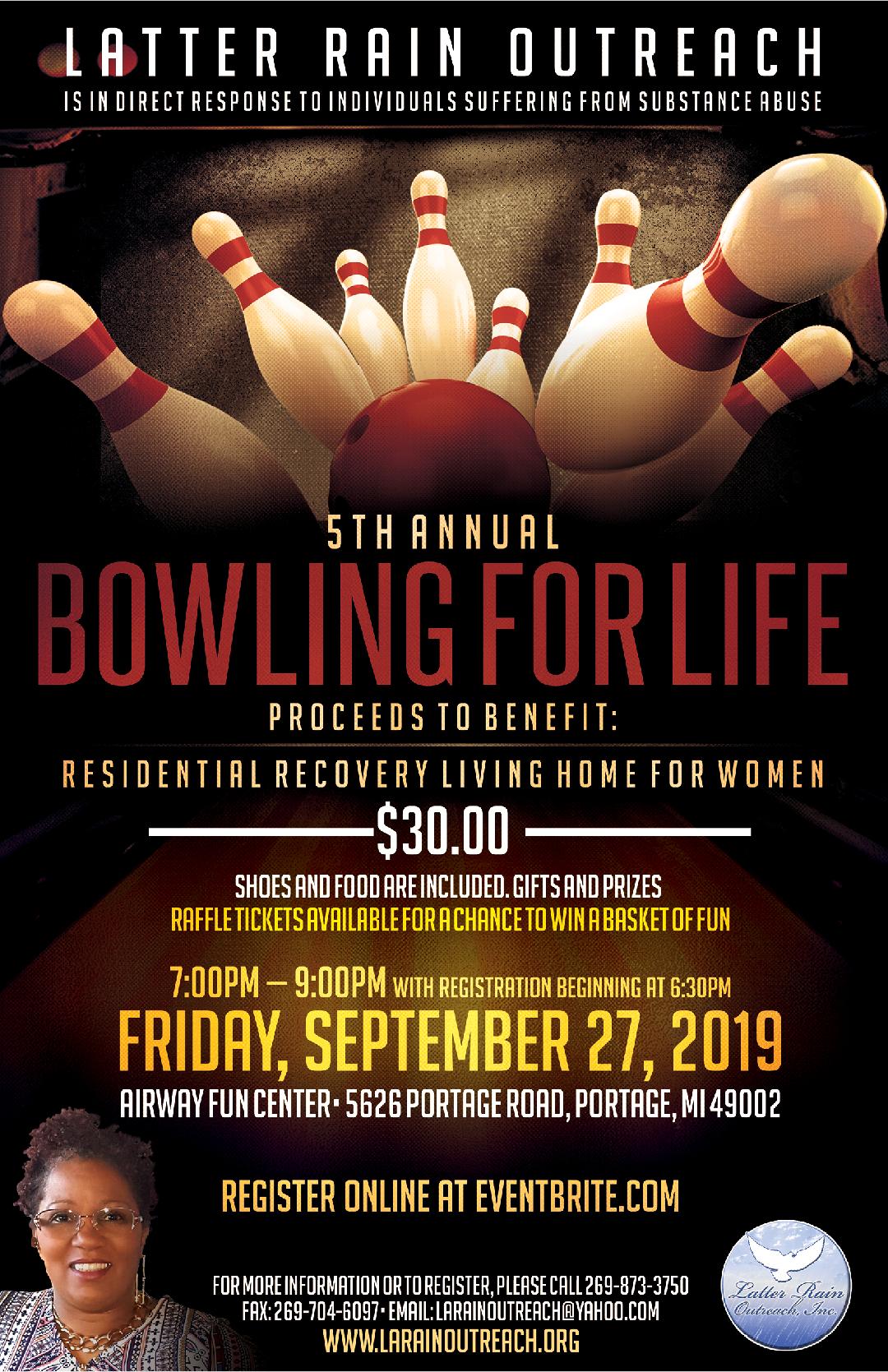 Latter Rain Outreach, Inc. invites you to come and support our annual "Bowling For A Life" fundraiser. This event supports those who have suffered from substance abuse and are regaining stability and new-found hope in improving their lives. Each year this event has grown in numbers and support from within the community. During this exciting time, you will enjoy food and fun.
You may register to bowl in this event or select to give a donation if unable to attend. If you choose to donate please fill free to come out and enjoy the gathering of bowlers and supporters.
Thank you and we look forward to seeing you!