Location
Bowlero Houston
925 Bunker Hill Road
Houston, TX 77024
Join the Alumni Association for a Saturday of bowling! Bring your family along! Game, shoes, food and drinks are on us!
About this event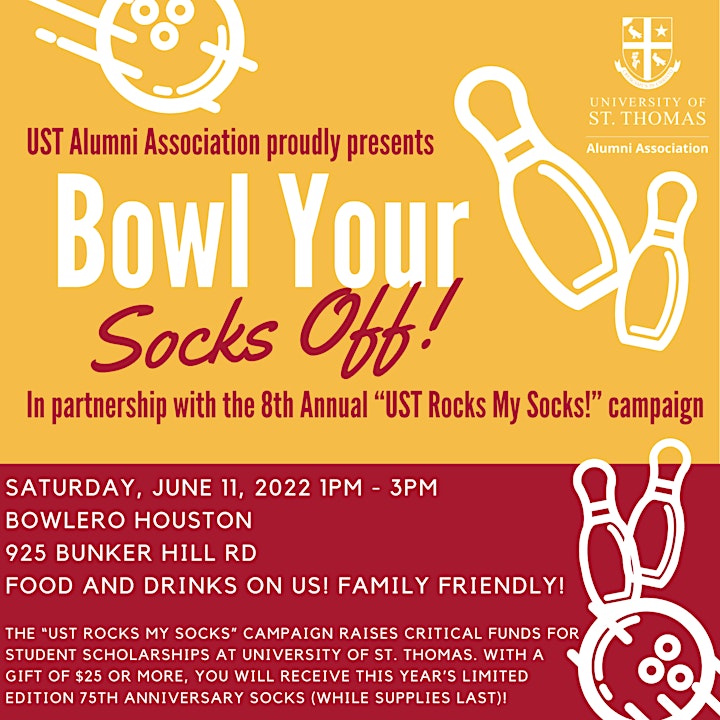 Let's cap of the 8th Annual "UST Rocks My Socks" campaign by BOWLING OUR SOCKS OFF! Join us on June 11th for a family-friendly afternoon at Bowlero Houston! Wear your favorite UST socks to pair with your bowling shoes. If you missed out on getting your limited edition UST socks the past few years, we'll have past designs available!
The "UST Rocks My Socks" campaign raises critical funds for student scholarships at University of St. Thomas. With a gift of $25 or more, you will receive this year's limited edition 75th anniversary socks (while supplies last)!