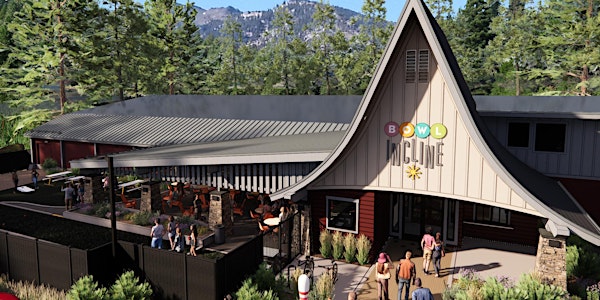 Bowl Incline Soft Opening
Location
Bowl Incline
920 Southwood Boulevard
Incline Village, NV 89451
SOFT OPENING! Please join us for our public soft opening! June 22-June 26
About this event
We can not wait for you to see the new Bowl Incline. Please join us for our Soft Opening - here are the details:
No lines to get in, no long wait times, no crowds...just 2 hours of fun in the new Bowl Incline! Reserve your time now before we open to the public.
Please book a time slot for your family (max 6 tickets per family/1 time slot) - every time slot is 2 hours.
This $10 entry fee will be reimbursed with a $10 Bowl Incline Gift Card upon arrival to event. Bowling, Arcade, Bar and entire Diner menu will be open and avaliable for purchase during your event time.
Food is served as follows:
Breakfast; Friday, Saturday and Sunday 8am
Lunch; Everyday, 11:30am & 1:30pm
Dinner; Wednesday - Sunday 4:00pm & 6:30pm
Bar Menu Only; Thursday, Friday and Saturday, 9:00pm
Everyone must present a ticket to enter - Eventbrite mobile or printed.
We are still a work in progress - our outdoor patio is not complete - but we could not wait for you all to see the 1st floor!
See you on the lanes soon!
Peace, Love and Bowl,
The Bowl Incline Team