B.O.W.L Beautiful Obedient Women Leaders
About this event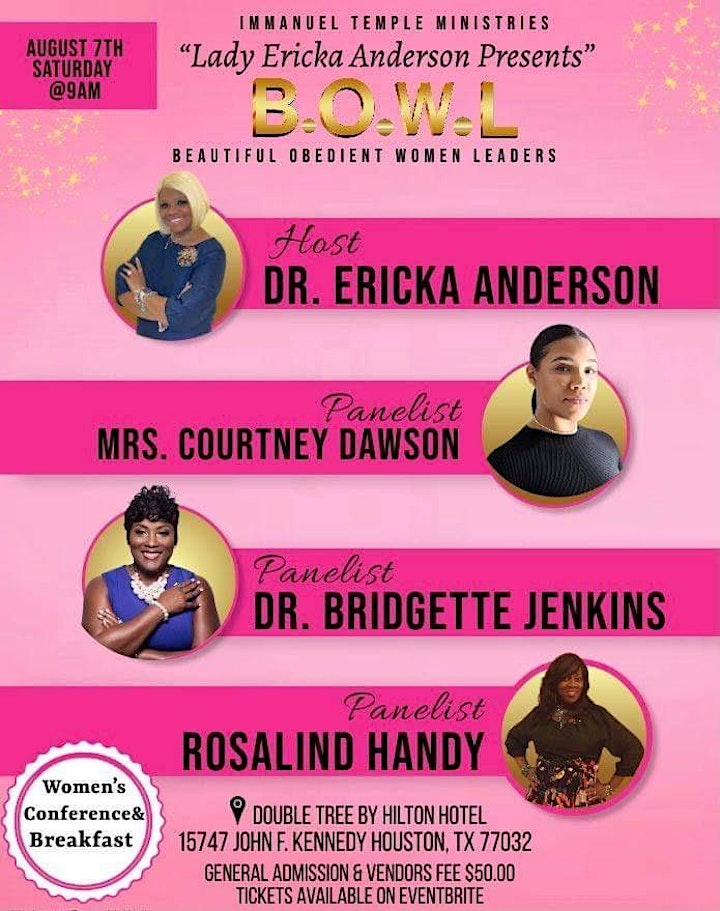 Breakfast will be served, buffet style.
We will have speakers on Health, being single, broken and delivered! Job advice, to resume avice, getting back in the career field. How to be a true WOMAN of God, as well as other information that we as woman can use in our daily life.
Vendors are welcome, NOTE; we will only have one vendor per item of sale. Ex. clothing, accesories, hair products etc.
Organizer of B.O.W.L Beautiful Obedient Women Leaders