Description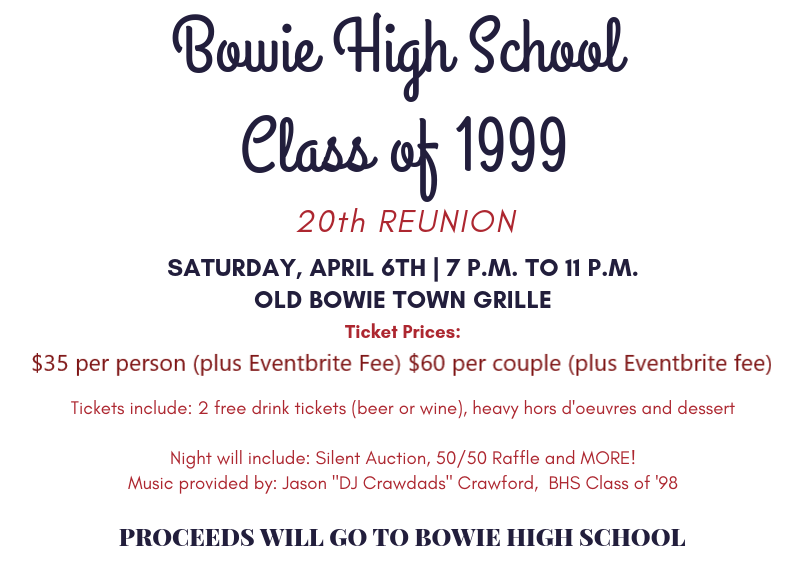 FAQs
Can I buy tickets at the door on the day of the event?
Tickets will be available for purchase exclusively through Eventbrite the day of and during the reunion. There will be NO CASH transactions at the door and ticket prices will increase on April 6th ($35 per ticket and $60 per couple).
I wasn't in the BHS class of 99, can I still attend?
No. This event is exclusively for Bowie High School class of 99 and their significant others.

What is the dress code?
Dressy Casual.

Will there be any drink specials at the event?

Yes, the OBTG is offering $2.75 Coors Lights and Bud Lights, $3.75 Coronas and $7.50 Orange Crushes.

Do I need to purchase a ticket to attend the reunion?

Yes. Each guest will be required to have a reunion ticket to enter the restaurant.

Who can I contact with questions?

Please send all questions through the BHS Class of 1999 Facebook page (https://www.facebook.com/groups/BowieHigh1999/).

Who can I contact if I would like to donate a good or service for the silent auction?

Please contact Jessica Brown @ jmaebrown81@gmail.com.