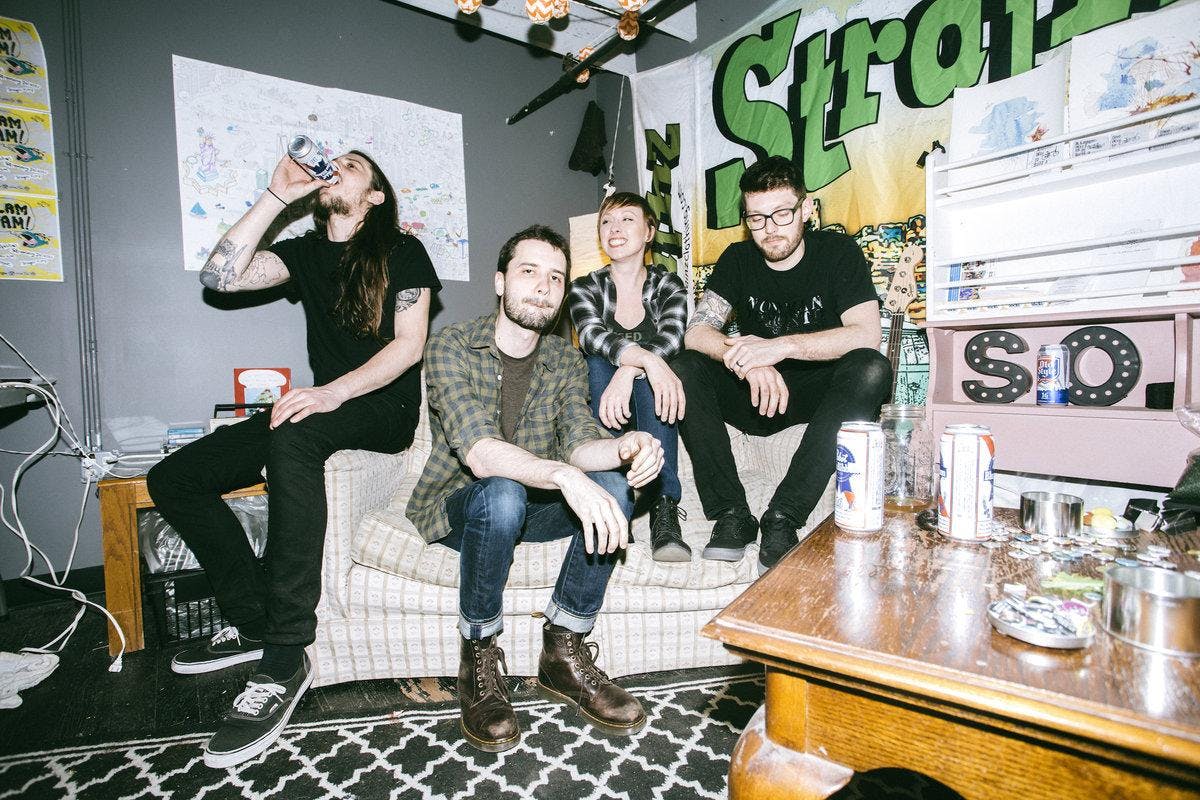 About this Event
BOW & SPEAR is thick rock for the thick skinned. Taking strong inspiration from heavy and brooding alt-rock of the 90s, the Chicago four-piece incorporate thrashing and pounding elements of post-metal to create a noisier, more distorted product than that of nearly three decades earlier. The harsh yet ethereal vocal work of David Ritter and Megan Edgin compliment each other perfectly over Tyler Ryssemus' dinosaur-heavy guitar riffs and John Bergman's behemoth-sized drum fills. Their latest release off What's For Breakfast Records is the 7-track EP, bad at fun, which comes in louder, stronger and hungrier than any of their earlier releases. Come feed the beast and get lost in the belly.
MONTROSE MAN (Meg of BLEACH PARTY) are a trio of hard-as-hell, post-everything punk rockers that celebrated the release of their debut LP, Lazy Looker, back in July with Glitter Creeps organizers, ABSOLUTELY NOT. We can't wait to have them back so we can party all night long with this noisy and colorful crew. 
Newish band SQUID. opens this solidly heavy evening with slow yet loud temperamental alt-rock. Their debut album Watersports released fall of 2017 layers elements of indie, shoegaze and math rock all bundled into one fiercely distorted knuckle sandwich of noise.