Please join us Wednesday, June 16, 2021 for a Members-Only DRAC Event at the Buckeye Bourbon House event space, inside the Marriott Residenc
About this event
Please join us Wednesday, June 16, 2021 for a Members-Only DRAC Event at the Buckeye Bourbon House event space, inside the Marriott Residence Inn at 36 E. Gay Street. Buckey Bourbon House will be providing some complimentary snacks and a self-guided bourbon tasting of three selections.
If bourbon isn't your thing, no worries! Enjoy $4 beers, $7 wines, and $8 specialty cocktails (old fashioned or whiskey sours) at a private cash bar set up inside the event space for DRAC Members. The BBH main bar will also be open at the front of the building.
SPEAKERS:
+Ian Shaw from the Columbus Crew will give us a virtual tour of the new stadium and answer questions from the group.
+Kezia Ross from DRAC Business Member Buckeye Bourbon House will tell us more about their private event space and upcoming BBH events.
+Deb "Mz. Doo Dah" Roberts will tell us about volunteer opportunities still available for the 2021 Doo Dah Parade on July 4 at 1 PM.
SEATING IS LIMITED: Please RSVP using EventBrite. Tables will be set 10 to a table, so please RSVP in groups if you want to sit together. Otherwise, table seating will be first come, first serve.
If your membership needs a renewal or you have friends who would like to join DRAC befpre the bourbon tasting, please visit our new website at www.dracolumbus.com to renew or join.
See you June 16!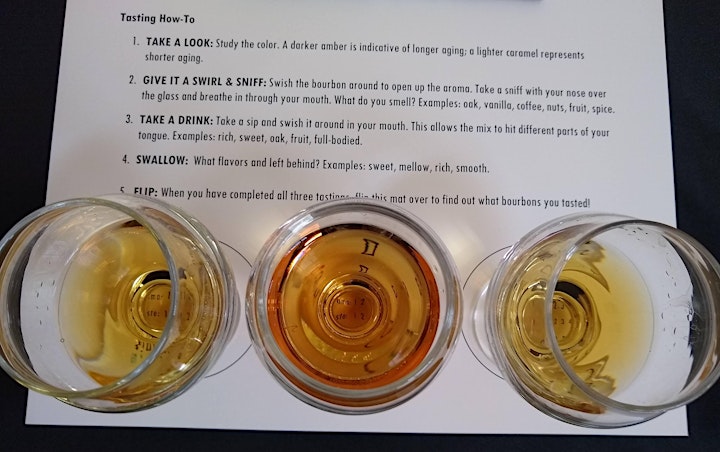 Organizer of Bourbon Tasting at Buckeye Bourbon House
We exist to ensure a vibrant downtown neighborhood by connecting our members to the local community.
DRAC is a civic association comprised of downtown residents, urban partners and other Columbus residents who have an interest in the ongoing development of our community.
Simply put, we offer a space to get to know your neighbors better whether you live, work or play in the downtown area.