About this Event
Although Goose Island's acclaimed Bourbon County series is released annually every Black Friday, À La Cart is proud to be selected as the location for this year's preview event. On Wednesday, November 27th, from 7pm-close, we will be creating a special flight for you to sample these renowned brews along with a special dessert from Dulce Pecado. Come get your Thanksgiving celebration started off right!
Bourbon County Draft Offerings:
2018 Bourbon County, 15.2%
2019 Bourbon County, 15.2%
2019 Mon Cherie, 14.1%
2019 Wheatwine, 15.3%
2019 Reserve Rye, 14.5%
The only way to taste these on Wednesday is by purchasing a ticket for this specialty flight; there will not be single pours available due to limited quantity. Specialty flight tickets are $30 and include tax and gratuity, five 5-oz pours, a specialty tasting glass, and the dessert from Dulce Pecado. Also, you will have the chance to win some cool swag and prizes. There are a limited number of flights available and can be purchased in person or on Eventbrite (small convenience fee applies for online purchases). Must be 21 years or older to purchase. Tickets are available for sale now; hurry, they are going fast and we anticipate selling out!
As always, service animals only. Especially with the higher ABVs of these beers, we highly recommend carpooling and ridesharing. If overflow parking, please observe all signage and respect our neighbors (there is overflow parking available at Einstein's after 4pm).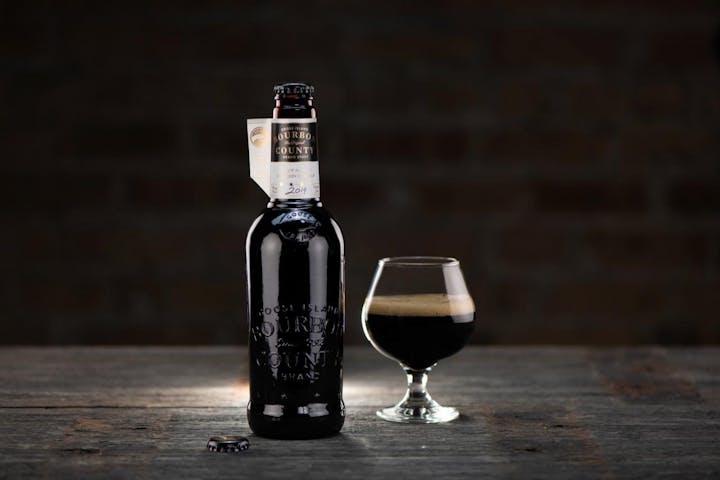 The classic beer that began the barrel-aging style so many years ago. The beer this year spent time aging in a mix of Heaven Hill, Buffalo Trace, and Wild Turkey barrels. Expect a richer, thicker mouthfeel than years past according to the brewery.
"We're really excited for this year's release; Bourbon County Stout Original is one of the best yet with lots of rich chocolate and fudge notes," Brewmaster Keith Gabbett said. "We've pushed our own expectations of what a BCS variant can be, which has resulted in some fantastic versions."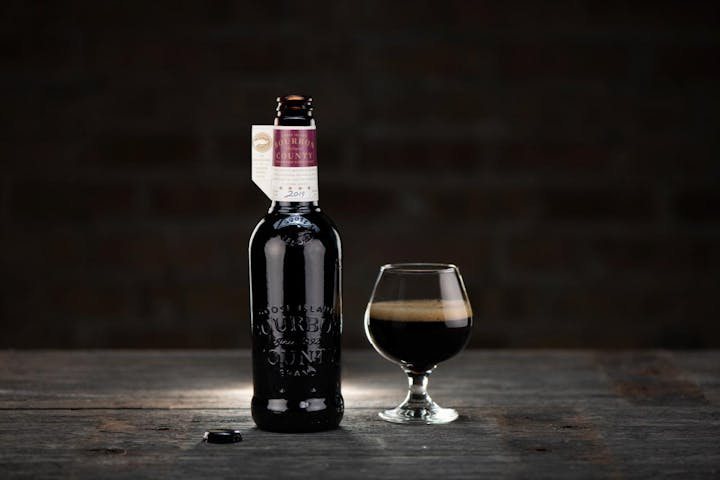 A love letter from Quinn Fueschel, the brewer behind Prop 2017, to his wife who loves cherries, Mon Chéri is this year's fruited variant of BCS.
Mon Chéri is made with Balaton and Montmorency cherries and brewed with oats and brown sugar. Expect flavors of cherry cobbler, vanilla, and chocolate in one of the more complex fruited versions of BCS to come out.
"I had been toying with using granola in Bourbon County Stout for some time, and cherry has been a classic flavor in stout, and it was my wife that thought to marry the two together," Fueschel said. "After many tweaks, we found a nice mix of granola, oats and brown sugar, that gave us a 'pie crust' element to the beer. Mon Chéri is 'my darling' in French, a nod to the inspiration of this variant blend, and Megan is beyond excited to have Cherry back in BCS."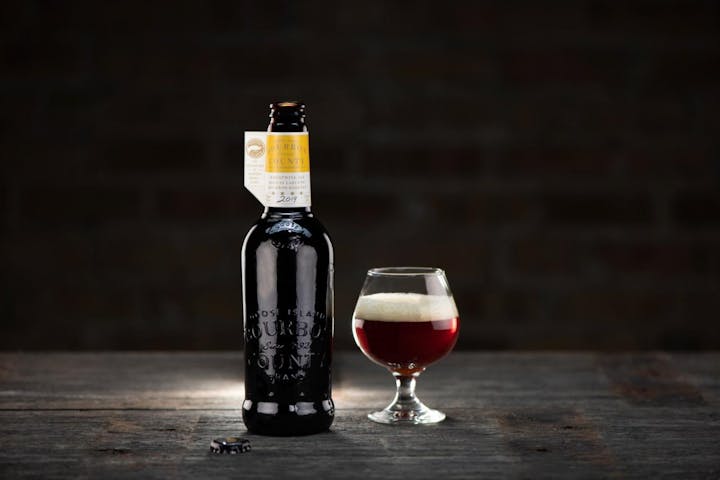 Wheatwine made its debut in the lineup last year and ended up winning a medal at FoBAB. This year the beer was aged in Larceny wheated bourbon casks. You'll get notes of caramel, toffee, vanilla, and butterscotch. If you liked last year's version, you should be a fan of this year's version.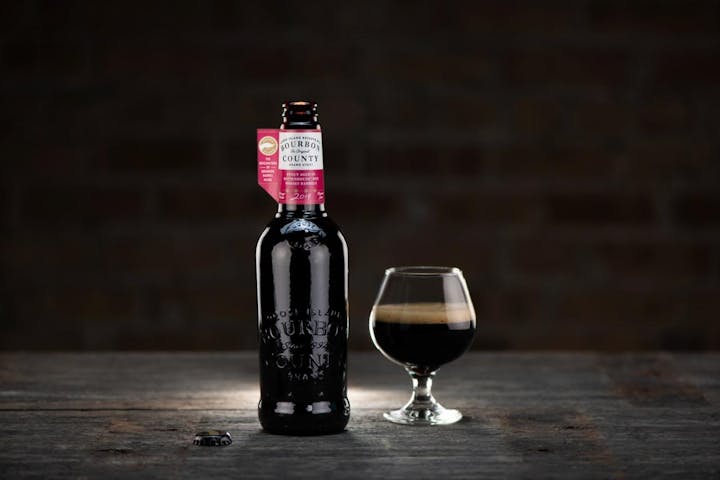 For the first year since the brewery started doing the Reserve variant, Goose Island is releasing a second Reserve in the same year. For this variant, the beer spent time in Rittenhouse Rye barrels giving the beer a spicier taste that you would expect from a rye whiskey.
All captions provided by: https://www.porchdrinking.com/articles/2019/08/14/goose-island-reveals-2019-bourbon-county-stout-lineup/