Description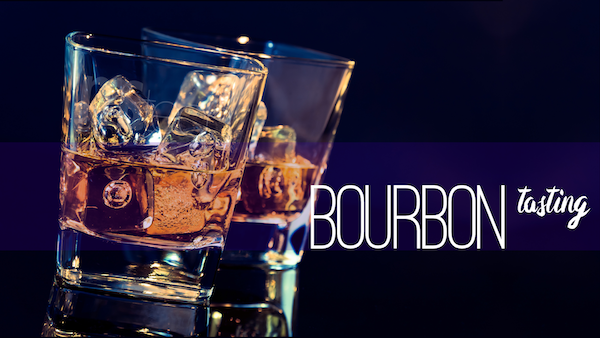 Join Ms. Tech on Wednesday, February 3rd for networking, bites, and bourbon. We'll be meeting at Geek Bar in Wicker Park around 6:30, with the formal tasting starting at 7:00. Five of the highest rated whiskeys on the market right now have been hand picked for the group to experience. Our bourbon pros for the evening are:
Jaclyn Beazley from Tastings.com. Jaclyn sources and schedules Bourbon judge talent for Tastings.com. She also curates and creates personal home cocktail bars, and writes for Tastings.com's blog "The Slurp" about all things wine, spirits, and beer. She regularly travels the US and abroad visiting the Bourbon Trail, Rum distilleries, and vineyards.
Monique Huston from Winebow distributors. After curating the world's largest pourable whisky collection for over 10 years, she is now embarking on a journey to write, taste, and breathe all things whisky!
Several small bites prepared by the culinary team at Geek Bar are included with your ticket, and additional food and drink specials will be available for purchase. The tasting should take 90 minutes, and we'll be hanging out after for networking. Street parking is readily available, and the bar is close to the Blue Line-Damen stop.
Thanks to our Sponsor, Tuliva.
Tulevaisuus (Future) + Luova (Creative)
In Finnish, the word tulevaisuus means "future," and luova means "creative."

Tuliva offers a full suite of integrated IT services: Managed Services, Cloud Hosting, Security, IT Consulting, Information Technology and Project Management Training and Certification, and Recruiting and Placement. Our goal is to help individuals and organizations reach their highest level of achievement. We believe we can change the world by creating infrastructure and training the workforce to solve the world's biggest problems. Together, we can create the future through the innovation and ingenuity of information technology.

About our host, Geek Bar:
Geek Bar opened in October 2014 with the sole intention of bringing geeks of all kinds together under one roof.
Since then, they've been celebrating geek culture in every way they can -- whether it's through the rotating menu of geek-themed signature cocktails, their pop culture reference-filled menu items, their nerd-friendly events or their collection of over 120 board, dice, card & console games.