Description
Close your eyes and picture a Ken Burns documentary on bourbon brought to life through live bluegrass music. Then all throughout the performance, you actually experience the evolution of bourbon by tasting the whiskey and bourbon that folks were drinking starting back in the 1700's; then move to what they were drinking throughout the 1800's, all the way up through present day, and you have:
"The Evolution Of Bourbon Told Through Bluegrass Music"
Performed by the leading folks in bourbon and in bluegrass music.
This 75 minute self-contained performance stimulates all the senses. You will see, hear, smell, feel, and taste the history of the native spirit of the United States; literally drinking in the history of Kentucky's fine spirit through it's music! We will also incorporate beer into this class and talk about the evolution and history along this musical journey!
Confirmed Bourbon/Beers we will be tasting in the class:
- Ga Moon and un-barrel aged Bourbon County Stout
- Mellow Corn with Bourbon County Stout
- Larceny and Bourbon County Wheatwine
- Elijah Craig Small Batch and 2018 Reserve Bourbon County Stout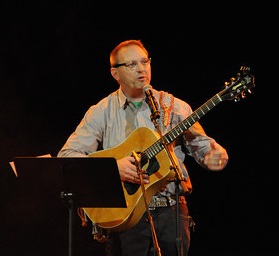 Led by Heaven Hill's own Bernie Lubbers, The Whiskey Ambassador for Heaven Hill Distillery in Bardstown, KY and is known as the Whiskey Professor and Goose Islands own Mike Smith, Certified Bourbon Steward, Certified Cicerone and Brewery Educator for Goose Island Brewing Co.
Since the show isn't 100% scripted you just never know what he might play next.