About this Event
How many times have you seen fun projects on Pinterest with the intention of attempting it one day? Now is the time to put all excuses to the side and join Greenacres in creating your own bourbon barrel lid sign! These beautiful signs will make eye catching home decor or personalized gifts for loved ones. Don't worry if you lack confidence in your creative skills! The Greenacres Arts Education staff will create a stencil for you to use on the project and be on hand if you need any help.
Choose one of 12 different lid design options on the registration page to create a beautiful 20" bourbon barrel lid sign. Review these carefully, as we will need your choice at checkout so we can have your stencil precut and ready for your arrival.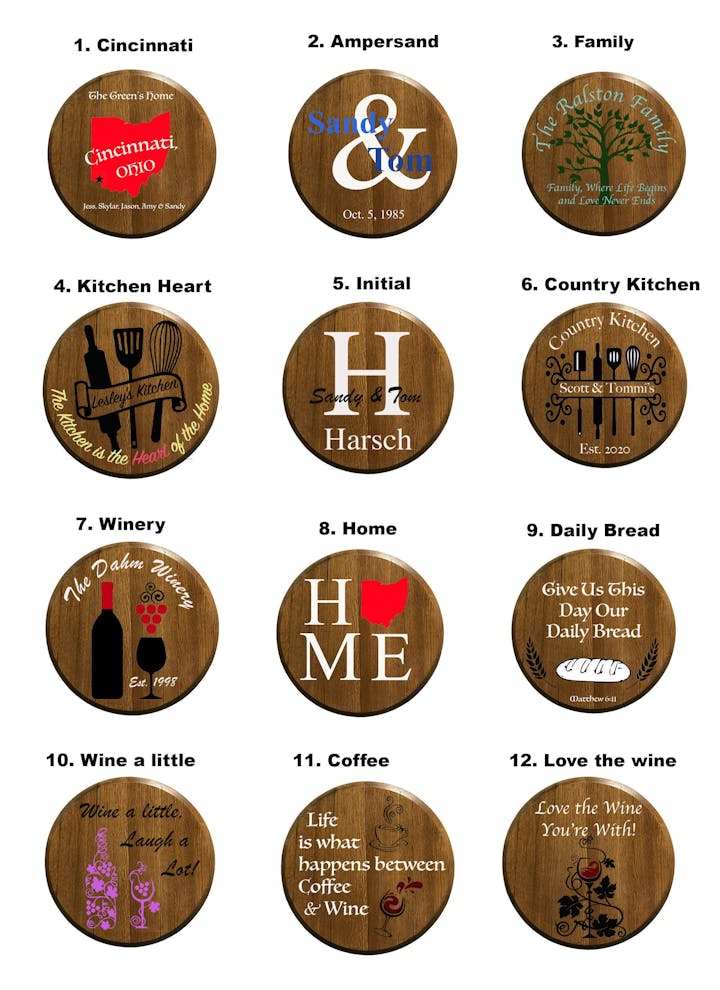 The workshop is open to adults over the age of 18.
What you receive:
20" bourbon barrel lid
Large choice of different colors of paint
Stencil masking of your choice
Guests will also have the opportunity to walk through the Greenacres Arts Center and view incredible artwork from the Greenacres Artists Guild.
Please call 513-309-7464 with any questions.