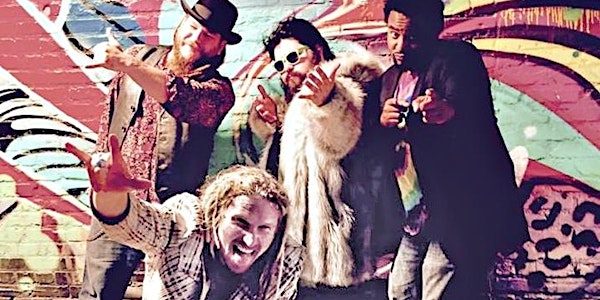 Bourbon and Blues Fest 2021: Kris Lager Band
Friday night of Bourbon and Blues Fest 2021 features the Kris Lager Band.
Date and time
Starts on Friday, July 2, 2021 · 9pm CDT
Location
DanceMor Ballroom 77 2nd Street Southeast Swisher, IA 52338
About this event
The Kris Lager Band headline Barn Jams After Dark on Fright night of Bourbon and Blues Fest 2021.
Friday, July 2 at 9 p.m.
Doors open at 8 p.m.
Kris is a Lincoln, Nebraska native and a family man who has built a reputation for refusing to play by industry rules or pander for awards and accolades. He is truly a one of a kind performer who hits the stage with an intense purpose of uplifting and engaging audiences while delivering his flavorful gumbo of rhythms and melodies.
Kris will also play a little keyboard, shimmy around the stage, attempt to connect with everyone he makes eye contact with, and offer up a healthy dose of his signature 'soul clappin'. This just scratches the surface of a genuine artist who has a powerful vision of what music can do to raise the human spirit and condition. You must see it, hear it, and dig into the vast KLB catalog for yourself to fully understand and appreciate this musician on a mission.
Kris' longtime musical partner and rhythmic backbone of the group for over 15 years is Mr. John Fairchild AKA Scooby Sha Bo Bo. He brings a hiphop flare to the rootsy compositions and also some funky Beat box, flows, and freestyles. His charm, charisma, and silky smooth beats will make a distinct impression upon your backbone and have you wanting more and more of his signature 'feel good grooves'..
https://www.krislager.com/
About the organizer
Cedar Ridge is a family-owned winery, distillery, and event space nestled in the beautiful Swisher countryside.