About this Event
UPDATE: This has been postponed. A new date will be announced soon!
Celebrate mom or the special woman in your life by treating her to a bouquet-making class on Saturday, May 9!
Florist Michael B. Anthony will guide you step by step in designing your very own flower arrangement to take home for Mother's Day. The experience doesn't stop there! Enjoy bubbles from Plum Market and nibbles from Skosh Catering.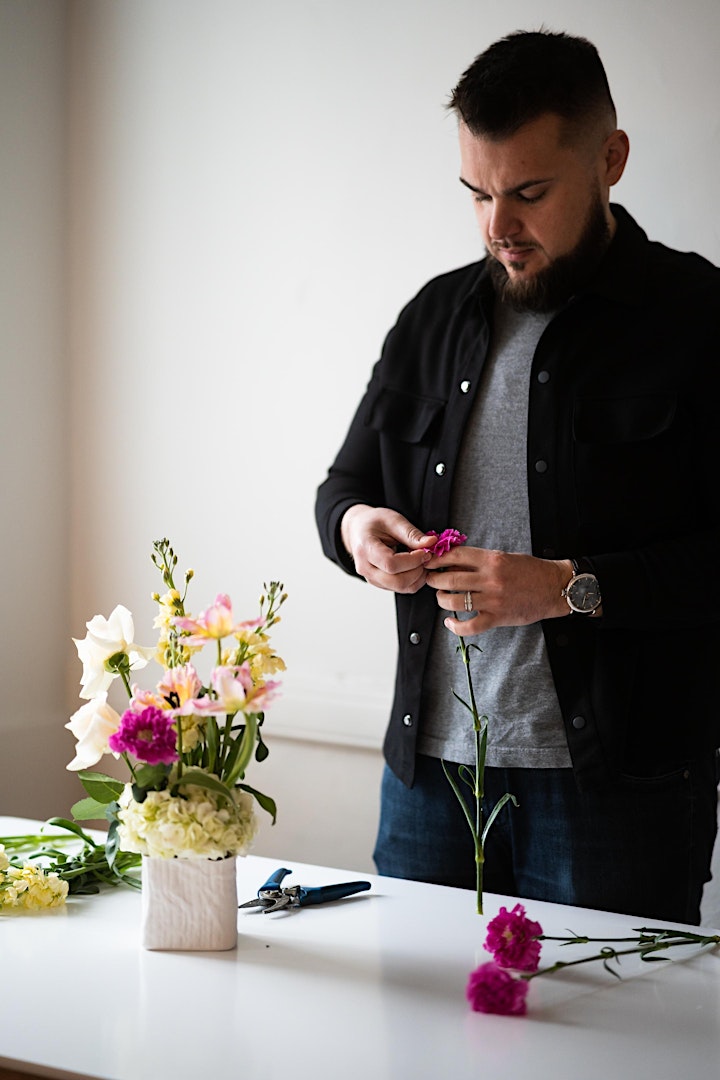 While floral arranging, enjoy a menu of springtime appetizers from Skosh:
CLASSIC DEVILED EGGS mayonnaise, dijon, fried caper (vegetarian & gluten free)
DIPS DISPLAY hand-cut potato chips, celery, carrots, cucumber, fresh dill dip, French onion dip (vegetarian & gluten free)
TURKEY LAVASH ROULADE BITES sundried tomatoes, spinach, goat cheese
CHICKEN SKEWERS olive artichoke tapenade (gluten free)
DARK CHOCOLATE BARK sunflower seeds, golden raisins, sea salt (vegan & gluten free)
A portion of proceeds from this event benefits COTS Peggy Place, an emergency shelter for families in Detroit. Peggy's Place serves the immediate needs of families experiencing homelessness through a trauma informed, two-generational service approach while supporting them as they set goals to obtain family stability and overcome poverty. Renovated in 2019, this state-of-the-art space was designed with families in mind and offers, clean and comfortable shelter, meals, a computer lab, children's play space and more. Peggy's Place is also the home of COTS Bright Beginnings Child Development Center that provides families a safe and enriching space where children can be cared for while parents work or look for housing or employment.
Early bird tickets are $60 until April 1, 2020. Tickets are nonrefundable.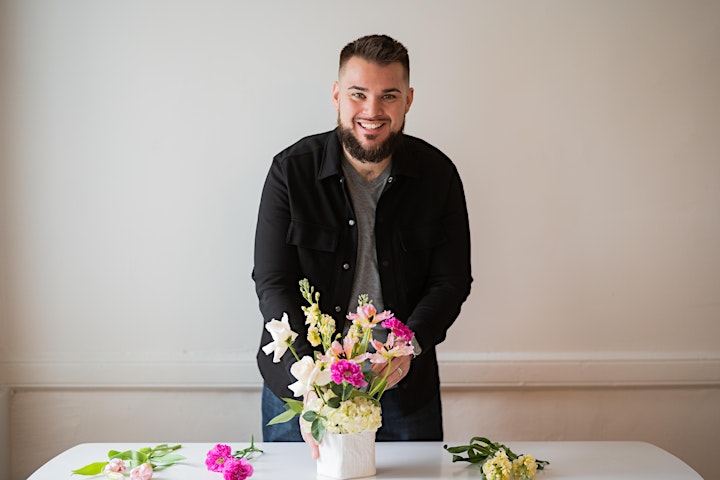 About Michael B. Anthony
Michael is the owner of Michael B. Anthony. From a young age, Michael had a passion for flowers and gardening. He began designing flowers for dinner parties from his mother's gardens. Since then he has created spectacular weddings and events. He is a flower instructor and educator. He has been named Best Wedding Florist by Local 4's Vote 4 The Best the past four years in a row. Michael continues to educate and make things beautiful by the love of flowers.
About The Detroit Writing Room
The Detroit Writing Room is an event and co-working space to work and write. Whether you're working on the next Great American novel or a business plan, the DWR has over 25 professional writing coaches to help with all your writing needs. We also host book talks, writing workshops, open mic nights and private events. Visit detroitwritingroom.com to sign up for coaching, memberships, events and more.
Photography by 2U Media Productions
Thank you to our sponsors