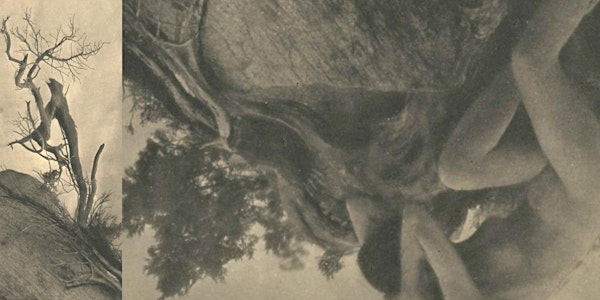 Boundary Condition: Hardcore Ambient Edition
Ticketholders for BC .05 at IKLECTIK get free entry - https://fb.me/e/4LP7F1RxR
When and where
Location
Aboard Boat Live, 66 White Post Ln 66 White Post Lane London E9 5EN United Kingdom
Refund Policy
Contact the organiser to request a refund.
Eventbrite's fee is nonrefundable.
About this event
Ticketholders for BC .05 at IKLECTIK get free entry - https://fb.me/e/4LP7F1RxR
Durational sonic immersion for the rabidly sentimental: HARDCORE AMBIENT EDITION
Still with a sampling-centric approach, this episode is a harsher, doom, footwork, jungle and grunge-based counterpart of BC
sinny
Hailing from Manchester and now based in London, sinny weaves together sounds from all corners of the dance music spectrum, pushing forward thinking sonics from Bass, Garage, Jungle, and everything in between.
sinny's thirst for sharing his deep musical background with open minds and no boundaries shines through in his residencies for 1020 radio and LOOSE.FM.
Electric Porridge (Live)
Nathan JL is a performer who is preoccupied with the nature of sorrow, reminiscence and mourning. Through contact mics and analogue synths, he seeks to create a vocal language utilising the phonetic alphabet, creating rhythms with sounds that have never existed yet are hauntingly real. As well as performing solo, he is part of an industrial noise duo called 'Craft Ebbing' who have performed at GATE, Skronktronic and Boat Live
https://soundcloud.app.goo.gl/GWG5ia936qNtA7RL6
Klerks of Bedessea (Live)
Over rock and lichen crawls Klerks of Bedessea. Born of the Cornish Sea and forged on sacred ground, Klerks of Bedessea conduct otherworldly rituals that infuse folk horror and tech futurism with a medley of sea salt infused electronics and seaweed addled accoustic instruments
https://klerksofbedessea.bandcamp.com/releases
Hidden Rung (Live)
Through woozy electronic tension, Hidden Rung studies liminal lines, bending narrative for heightened emotive play. Hear confused tales of ceremony (potted confessional) whilst the synths keep up with dramatic testimony. The new Happier E.P. just came on @goodmorningtapes.
https://speckle.se
https://soundcloud.com/specklesound
Sin of the Father
Sin Of The Father is London based Dj and graphic designer. Exploring elements of brutality and beauty through art and sound to create a rich contrast of visceral emotions. Firstly a visual artist, working within mediums of collage work and digital manipulation, his approach to DJing is much in the same vein, exploring depths of power electronics, noise, ambience and sampling various characters of religious rhetoric go create a narrative which represents the project in all facets.
https://soundcloud.com/marco-conway
Ting
London based techno dj and producer, member of INFINITE MONKEYS, Soma Taipei and Berlin art movement Kepler 452b.
https://soundcloud.com/tinganlin
Cerpintxt
Cerpintxt is an electroacoustic post-ape progress report from the cosmic madhouse, through the medium of voice, auto-destruction, wind-guided experiments in protoconversation. Her work is concerned with generating an invented language of a particular strain of softness through phonetic entropy and augmented instrumentation. She held performances in Cafe Oto, Electric Brixton, IKLECTIK, and EGG with tours in Thailand and Indonesia. Her work has been reviewed by The Wire, DJ Mag, Mixmag, and The Quietus. She has a residency on Radio Alhara, Radio Syg.ma and Root Radio.
https://alaayussry.wixsite.com/antisense
https://www.youtube.com/watch?v=Kb-zM3GwuBQ
Ross