Description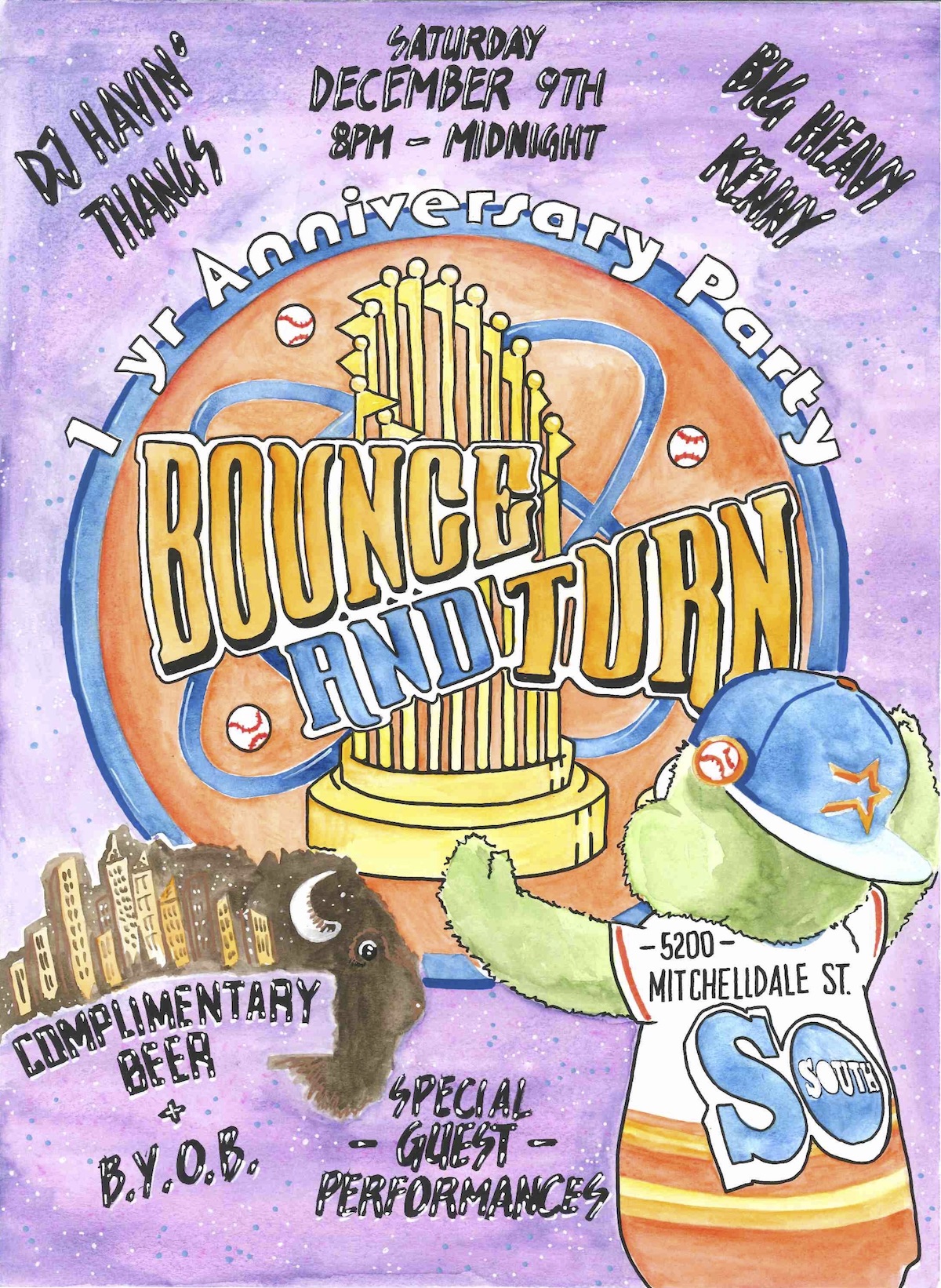 Come celebrate Bounce & Turn's first anniversary on December 9th at one of our favorite local businesses that has been distributing Houston rap since the 90's- SoSouth. Official DJ Screw Posters and Lil Keke 713's Don't Mess Wit Texas (on vinyl) will be sold at the party via SoSouth so bring some change.

Complimentary beer will be provided by Buffalo Bayou Brewing Companyand guests are encouraged to bring your own bottles. Food will be available to purchase from Oh My Gogi! BBQ (Mexican-Korean fusion truck). Special guest performances plus past Bounce & Turn performers will be taking the stage to kick off the celebration. DJ Havin' Thangs and Big Heavy Kenny will be providing the country rap tunes for the evening.

Special thanks to everyone that continues to support Houston's hip hop scene by attending our monthly parties. Much love to the record labels, local businesses, tattoo shops and bars that have provided a safe space for everyone to enjoy Texas rap.

Everybody know that Bounce & Turn.
Flyer by: Reina