Description
The Spice Companies are thrilled to unveil a new collaboration with BottleHouse Brewery and Meadery (https://thebottlehousebrewingcompany.com/). Join us for a four course tasting menu with beer and mead pairings. This special collaboration features a Spring Gruit made with foraged findings from Spice Acres, along with the latest signature releases from BottleHouse.
Brew Master Brian Benchek and Mead Maker Jason Kallicragas will be onsite serving their seasonal offerings and sharing their wealth of knowledge.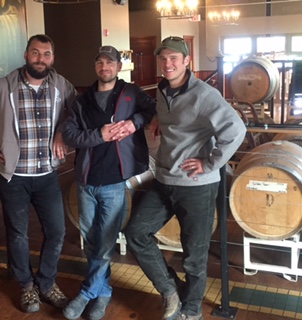 About Brian:
Brian is a Cleveland native. After spending years on the west coast he returned to Cleveland with his wife Penny. Before opening The BottleHouse Brewery in 2012 Brian was the owner of a glassblowing studio and gallery located in downtown Cleveland. "Brewing feels a lot like creating a piece of art. Instead of working with glass and steel I now work with malts, yeast and hops to create a final product." Community centric taprooms located in Cleveland Hts. and Lakewood feature barrel aged sours, meads, and cider.
About Jason:
Jason Kallicragas became involved at The BottleHouse right from the start, working in the tasting room and volunteering in the brewery before founding the Meadery in 2014. Originally from Toronto, he moved to Cleveland in 2011 after teaching and traveling throughout Asia with his wife, Carly. When not waxing poetic about all things fermented, he can be found hiking in the metroparks or biking through the city.