Description
Fairchild Tropical Botanic Garden and Shoots & Roots Bitters Present:


"BOTANY AT THE BAR: The Art and Science of Making Bitters"
BOOKLAUNCH PARTY AND COCKTAIL HOUR
Have you ever wondered what bitters really are?
Are you interested in making eclectic and biodiverse bitters of your own?
Are you looking for new ways to use the bitters you have?
Or if you simply want to learn more about interesting plants, and enjoy botanically themed cocktails


Please Join us July 18th, 6-8pm
BOTANY AT THE BAR Booklaunch Party +
Launch of "Evening at the Garden", part of Fairchild's new Culinary Division!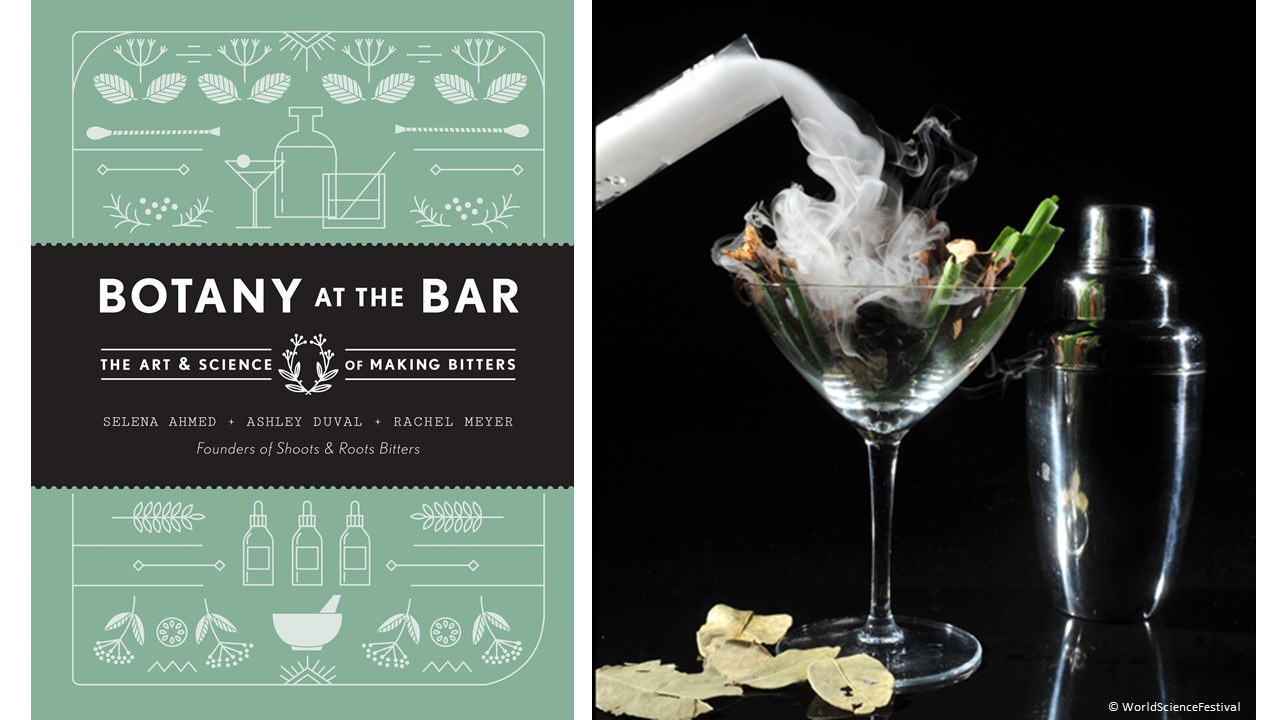 Activities
6-7pm Author talk with Ashley DuVal in the Garden Cafe on the science, history, and uses of bitters from around the world with Q&A

7-8pm Cocktails on the veranda featuring original recipes from the book, and interactive activities on the science of taste featuring live music by Fanni Sarkozy
The first Evening at the Garden event - experience the wonders of the garden at night!

Admission Packages
Admission to the event is $25

There will be a cash bar and books for sale on site, but you can save by purchasing one of the following packages in advance
Garden Admission, and 3 Drink Flight - $45

Garden Admission, 3 Drink Flight and Signed Hardcover Book- $60
About the Book
Botany at the Bar aims to bring biodiversity into the beverage. Featuring over 200 plants in 75 recipes, this book is a departure from all other cocktail and craft recipe books by putting plants in the spotlight. Three scientists present the back stories of exciting flavors of plants from around the globe and all in a range of tasty, healthy tincutres. Botanists Selena Ahmed, Ashley Duval, and Rachel Meyer take us on an enlightening trip throughout the plant world as they share their unique expertise on the ecology, cultural practices, and medicinial properties just waiting to be discovered at the bottom of your glass. Notes on the origins of bitters, the science of taste, and phytochemistry are followed by a neat guide on how to extract and make herbal infusions at home. Add enlightening plant profiles with a mix of unique botanical drink recipes, and this is a truly fascinating experiential insight into the vital meaning of biodiversity today. The scientific method is the base for experimentation that will yield delicious and memorable cocktails. This book was written to empower people passionate about plants and food to branch out, explore and experiment with beverages, and provide them the tools to test, trial and taste their own creations.