Description
BostonCHI hosts
Marli Mesibov, Content Strategist and Writer
Meeting at the Intersection of Content Strategy and UX Design
Let's talk about content strategy. Let's talk about UX design. Let's talk about real-world experiences. As a content strategist and UX strategist, I work with designers and writers, user researchers and project managers, content managers and content creators. We can all do our work independently of one another, but sometimes we get the opportunity - and the challenge - of working together. In this talk we'll look at six scenarios where UX and content strategy combine to make our work better and our lives easier.
Marli Mesibov is a content strategist with a passion for the user experience. Her work spans websites, web applications, and mobile for enterprise companies and startups across the country. She is the managing editor at UX Booth, and a frequent conference speaker. Marli can also be found on Twitter, where she shares thoughts on UX Design, content strategy, and Muppets. You can learn more about her and her work at http://marli.us
Evening Schedule
6:30 – 7:00 Networking over pizza and beverages

7:00 – 8:30 Meeting

8:30 – 9:00 CHI Dessert and more networking!
Thank you to our generous sponors. If you're interested in sponsoring BostonCHI,
please let us know
.
IBM Research Cambridge is hosting us and providing pizza.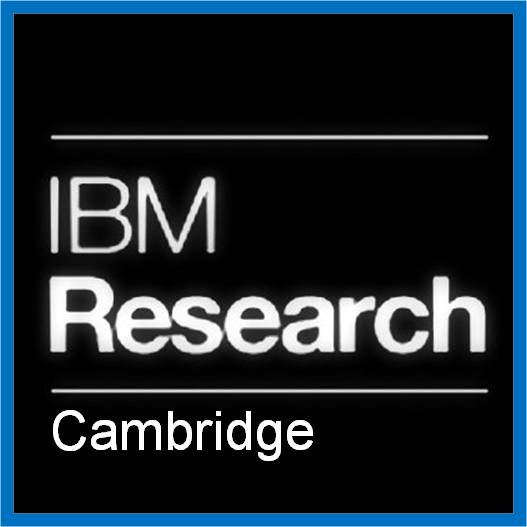 Mad*Pow and the HxRefactored Conference are sponsoring dessert
Sign up for our Monthly Email list
Enter your email address
Organizer of BostonCHI: Marli Mesibov: Meeting at the Intersection of Content Strategy and UX Design
What We Do
BostonCHI is the Boston area chapter of ACM's Special Interest Group on Computer-Human Interaction (SIGCHI). Our members, from throughout New England, share ideas and experiences on the rapidly growing and changing area of how computers and people interact. Read the chapter Bylaws.
We have monthly gatherings in the metro Boston area, which are open to both members and non-members at no charge. In addition, members receive a monthly e-mail newsletter. If you're not yet a member, we encourage you to become one! 
SIGCHI is a forum for the study of human-computer interaction (HCI) and includes research and development efforts leading to the design and evaluation of user interfaces. The focus of SIGCHI is on how people communicate and interact with computer systems. SIGCHI serves as a forum for the exchange of ideas among computer scientists, human factor scientists, psychologists, social scientists, systems designers and end users. (from ACM SIGCHI)
BostonCHI is an organization of professionals from the New England area in the field of Human-Computer Interaction. Our members represent the diverse interests of that field: graphic arts, documentation, usability, psychology, user interface design, human factors, industrial design, ergonomics, computer science, training, education, and many others.
Become a Supporting Member
Supporting members help fund the sharing of HCI knowledge in our community. For $15 a year (or $150 lifetime) you can contribute to our mission of giving innovative thinkers and doers a platform while enhancing professional knowledge and networks.