BostonCHI hosts Joseph Carrabis, November 2012

Tuesday, November 13, 2012 from 6:30 PM to 9:00 PM (EST)
Event Details
 

Joseph Carrabis

USC Annenberg Center for the Digital Future




Evolution Technology: 

Interactive Q & A on Biofeedforward Interfaces that Learn How You Learn and Devices that Respond to Your Thoughts
We communicate our mental world through every movement we make.  Joseph will interactively discuss his recently patented Evolution Technology, a new, disruptive field of technology and applications.  By measuring how we move, Evolution Technology allows any programmable device to understand human thought, personality, gender, age, and more, and respond accordingly.
Joseph has asked for questions in advance from the audience to guide the discussion.  To submit a question for Joseph to discuss during his talk, please go here: http://bit.ly/OlX12n.
Bio

 
Joseph Carrabis is Founder and CRO of The NextStage Companies (NextStage Evolution, NextStage Global and NextStage Analytics), companies that specialize in helping clients improve their marketing efforts and understand customer behavior. Most recently he introduced "Neuromarketing Without the Wires" to Critical Mass, demonstrating how to market to consumers' minds economically. Carrabis is also a Senior Research Fellow at USC's Annenberg Center for the Digital future, a Senior Research Fellow and Board Advisory Member for the Society for New Communications Research, a Founder, Senior Researcher and Director of Predictive Analytics for the Center for Adaptive Solutions and a member of Scientists Without Borders. He was selected as an International Ambassador for Psychological Science in 2010 specializing in trauma and AIDS therapies. 
Carrabis has authored 25 books, most recently Reading Virtual Minds Volume I: Science and History, (http://tinyurl.com/amazonrvmv1) and over 500 articles in five areas of expertise. 
Carrabis has been a lead speaker, guest presenter and panelist at several industry, trade and academic conferences and conventions. His current 2012 schedule includes explaining NeuroMarketing and the future of privacy at SXSW2012.  Carrabis has been awarded patents for NextStage's Evolution Technology, creating a new, disruptive field of technology and applications. Evolution Technology allows any programmable device to understand human thought and respond accordingly.
Sign up for our Monthly Email list
Sign up for our email newsletter

Evening Schedule
6:30 – 7:00 Networking over pizza and beverages

7:00 – 8:30 Meeting

8:30 – 9:00 CHI Dessert and more networking!
If you can provide a ride, or if you need one, check out GoLoco, a free ride-sharing connector service: http://goloco.org/groups/5716.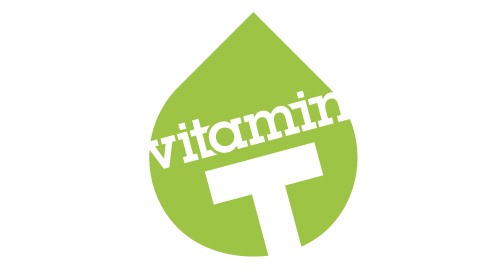 Have questions about BostonCHI hosts Joseph Carrabis, November 2012?
Contact BostonCHI
Attendee List
Sort by:

Date

|

First Name

|

Last Name
Organizer
BostonCHI
What We Do
BostonCHI is the Boston area chapter of ACM's Special Interest Group on Computer-Human Interaction (SIGCHI). Our members, from throughout New England, share ideas and experiences on the rapidly growing and changing area of how computers and people interact. Read the chapter Bylaws.
We have monthly gatherings in the metro Boston area, which are open to both members and non-members at no charge. In addition, members receive a monthly e-mail newsletter. If you're not yet a member, we encourage you to become one!
SIGCHI is a forum for the study of human-computer interaction (HCI) and includes research and development efforts leading to the design and evaluation of user interfaces. The focus of SIGCHI is on how people communicate and interact with computer systems. SIGCHI serves as a forum for the exchange of ideas among computer scientists, human factors scientists, psychologists, social scientists, systems designers and end users. (from ACM SIGCHI)
Who We Are
BostonCHI is an organization of professionals from the New England area in the field of Human-Computer Interaction. Our members represent the diverse interests of that field: graphic arts, documentation, usability, psychology, user interface design, human factors, industrial design, ergonomics, computer science, training, education, and many others.
BostonCHI hosts Joseph Carrabis, November 2012