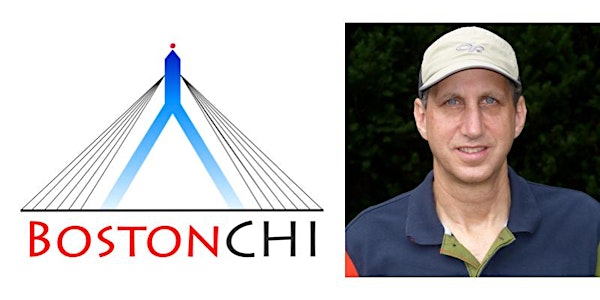 BostonCHI hosts Bob Morse speaking about "mHealth for the Developing World" at Constant Contact
When and where
Location
Constant Contact 1601 Trapelo Rd Waltham, MA 02451
Refund Policy
Contact the organizer to request a refund.
Description
BostonCHI hosts Bob Morse speaking about "mHealth for the Developing World" at Constant Contact
Tue, Mar 12, 6:30pm – 9:00pm
ABSTRACT
Closing the Loop: Using Mobile to Enhance Healthcare Communication for At-risk Populations
Mobile apps have the ability to enhance and enrich communication between patients and healthcare teams. By doing so, they can greatly increase the availability and efficiency of limited healthcare resources. This talk will focus two recent projects that addressed this opportunity. The first project involved the development of an app to improve palliative care for late-stage cancer patients in Tanzania. Cancer care in Tanzania is extremely limited, so many patients receive little or no care, especially in the later stages of the disease. To address this, a partnership was created with Tanzanian oncologists and US-based team to design and create a mobile application that allows patients, doctors and local health workers to discuss symptoms and coordinate care. The second project involved user experience design of an app to help patients manage opioid addiction through the use of Buprenorphine. The app takes a unique approach by providing patients with access to secure medication storage, daily video sessions with recovery coaches and providing the healthcare team with data on how well the patient is adhering to the recovery program. The talk will summarize the benefits and challenges of designing mobile apps to create healthcare communication loops in these diverse environments.
BIO
Bob Morse is the president and founder of Da Vinci Usability and has broad experience implementing the full range of user experience design activities for a wide variety of products. He works with companies in many industries to conduct user research and do UI/UX design and evaluation. His work encompasses graphic, voice and multi-modal UIs. Mr. Morse's recent work has focused on the design of mobile applications for healthcare, including apps related to cancer treatment, opioid addiction and smoking cessation.
Evening Schedule
6:30 – 7:00 Networking over food and beverages

7:00 – 8:30 Meeting

8:30 – 9:00 CHI Dessert and more networking!
Thank you to our generous sponors.