Description
Come join Boston+Acumen for WAYS TO CREATE IMPACT!
Interested in having an impact in your immediate community? In the global community? Interested in learning more about organizations in the Boston-area that create impact?
Please JOIN US on Wednesday evening at the Impact Hub Boston to learn (over food and beverages!) about WAYS TO CREATE IMPACT from a panel of accelerators, investors, community organizers, and entrepreneurs! We will have a moderated panel followed by Q&A and networking. It will be a great opportunity to meet our panel members, hear from talented and successful community members, meet new people, and share your ideas and/or questions!
Featured Speakers & Social Impact Thought Leaders: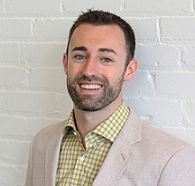 John Valentine, Director of Partnerships, MassChallenge
John Valentine is the Director of Partnerships at MassChallenge in Boston. John is responsible for building straetgic relationships with corporate partners and foundations to expand upon the success of MassChallenge's flagship accelerator program in Boston.
His passion for startups is deeply ingrained. Prior to MassChallenge, John served as Director of National Sales at Swipely and Vice President of Sales at LevelUp, both venture-backed startups in the restaurant technology space.
John holds a J.D. from Villanova University School of Law and a B.A. in Economics from Tufts University, where he won second place in the Tufts $100K New Ventures Competition.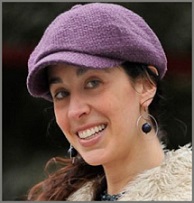 Deborah Frieze, Founding Partner, Boston Impact Initiative
Deborah Frieze is an author, entrepreneur and social activist. Her award-winning book (co-authored with Meg Wheatley), Walk Out Walk On: A Learning Journey into Communities Daring to Live the Future Now, profiles pioneering leaders who walked out of organizations failing to contribute to the common good—and walked on to build resilient communities. She is a founding partner of the Boston Impact Initiative, an impact investing fund that invests in enterprises throughout Eastern Massachusetts that address the growing wealth gap and ecological challenges of our times. The fund takes an integrated capital approach, combining investing, lending and grantmaking to build a resilient and inclusive local economy. Deborah is also founder of the Old Oak Dojo, an urban learning center where neighbors gather to rediscover how to create healthy and resilient communities.
Justin Kang, Executive Director, City Awake
Justin Kang is the Executive Director of City Awake which is the civic innovation lab of the Greater Boston Chamber of Commerce that explores bold and creative ideas to solve our most pressing urban issues.
He has has been named as a "Top 25 Emerging Leader of Color" by Get Konnected!, and as one of "The Next Generation of Powerful People in Boston" by Boston Magazine. In addition he was recognized as "One of Nine Nonprofit Leaders Obsessed with Making Boston Better" by the Boston Globe, and was awarded a ONEin3 Award by the City of Boston as one of 13 young adult leaders doing outstanding work to improve the City of Boston for all residents.
His background is in community organizing and entrepreneurship and he is graduate of Brandeis University. He serves on the boards of directors for Generation Citizen, Food for Free and the Massachusetts Literary Education and Performance Collective.
Sandhya Murali, Chief Financial Officer, Solstice Initiative
Sandhya is the Chief Financial Officer at Solstice. Sandhya began her career in Barclays' investment banking division in New York and London, advising on and executing public equity transactions for Technology, Media and Telecom companies, and was also deeply involved in Barclays Philanthropy. Her volunteer work included Endeavor, Women's World Banking, and Barclays' Social Innovation Fund. During graduate school, Sandhya worked at Buen Power Peru, a for-profit social enterprise that distributes solar lamps and water heaters to off-grid communities in Peru. She holds a BBA from the University of Michigan and an MBA from the MIT Sloan School of Management, where she received the Sustainability Certificate.
Food and beverages will be provided.
Organizer of Boston+Acumen Presents: Ways to Create Impact
Boston+Acumen is a self-organized, volunteer-led group that seeks to inspire and empower like-minded individuals in the greater Boston area who are passionate about supporting Acumen's mission to create a world beyond poverty. Our chapter was established in June 2011 and is one of 21 +Acumen chapters around the world sharing the principles of patient capital, cultivating an understanding of Acumen's values, and putting these principles into practice in our community.
Acumen is a not-for-profit whose mission is to create a world beyond poverty by investing in social enterprises, emerging leaders, and breakthrough ideas. Since 2001, Acumen has invested more than $83 million in social enterprises providing 100+ million people with critical goods and services in South Asia, East and West Africa. Visit Acumen for more information.