Description
Boston Women's Market is opening the 2019 market season at our favorite place, the beautiful Loring-Greenough House in Jamaica Plain! You're not going to want to miss the 50+ women makers, artists, and entrepreneurs that will be joining us. Family-friendly outdoor event. Pups (of the human and dog variety) are welcome!
No tickets required, but if you snag some via Eventbrite they will send you a reminder with all the details!
WHEN + WHERE
Saturday, June 1, 10:30 am - 3:30 pm
Loring-Greenough House, 12 South Street, Jamaica Plain

MARKET SCHEDULE
10:30 AM: Market Opens & Athleta Gift Card Raffle Begins
10:30 AM - 12 PM: Live music by The Flower Pistils
1 PM - 3 PM: Live music by ABCO Music
3:30 PM: Market Closes
EXPLORE THE GARDENS + JAMAICA PLAIN
Enjoy the beauty and blooms of the Loring-Greenough House gardens and spend the day exploring the heart of Jamaica Plain. There are tons of amazing restaurants, shops, and bars right in the neighborhood!
LIVE MUSIC
Join the dance party from 10:30 AM - 3 PM with a live performance by ABCO Music and The Flower Pistils!

THANK YOU, DRINK SIMPLE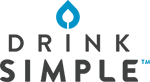 Thank you to Drink Simple for supporting our community and sponsoring drinks for our vendors during the market! Woman-founder Kate Weiler became hooked on the subtly sweet taste and naturally hydrating benefits of maple water while traveling to Quebec to compete in the Ironman Mont-Tremblant triathlon. At first taste and after experiencing the hydrating benefits firsthand, she was hooked and sought to bring pure maple water to the United States. Learn More >

BECOME A SPONSOR
This is going to be our biggest market to date! Our event postings on Eventbrite and Facebook have already reached 58k+ people with nearly 6k responses. Your support will allow us to create more selling opportunities for women-run businesses and help promote and expose women-run businesses to a wider audience. Learn More >
MEET THE VENDORS
From candle and jewelry makers to woodworkers and bakers, our vendors are skilled womxn entrepreneurs from all over New England.
Peshtemal Collection
Made Organics
IK Biojewelry
Moonface NE
Beauty N Simplicity
Wear I Go Vintage
ND Designs
Goddess Cecilia
Lotus and Stat
Bird Songs Art
Holy Crow
Last lust
Diffinity Design
Lash & Co.
Winter Hill Jewelry
Wickedly Wild Gourmet Sauces
Murph & Moose
THE ART OF FATE
True9_accessories
Sarah Dudek Paintings & Prints
Artfelt Creations
Feral Fawn Art
Layostore
Meridian Azura
Pondside pottery
Spare Culture
Brita Riley Pottery
Brit Drot Shop
Whitney B. Woodshop
Mandalas by Mora
Earthwoven Crystals
Mermaids + Madeleines

Gracie C Jewelry

SavonDeCruzan Body Works
Pan + Scan Illustration
Mud Hedz
Sweet Pan Gourmet
Giving Cradle
Studio Raza
STINA & MAE
Strange Pine
Claro De Luna Candles
Mariposa Vintage
FlyGirl Couture/iLoveFGC
Stone Fruit
Idyll-ink
Franky And J. Designs
Cake Monstah
the devil and the hermit
Maverick, The Collection
Henna Creations by Maria