Description
Boston's best makers will be at Boston Women's Market Jamaica Plain on October 6. Come celebrate the fall harvest, support your community of womxn-entrepreneurs, and shop nearly 60 vendors! Family-friendly outdoor event. Pups (of the human and dog variety) are welcome!
No tickets required, but if you snag some via Eventbrite they will send you a reminder with all the details!
WHEN + WHERE
Sunday, October 6, 11 am - 4 pm
Loring-Greenough House, 12 South Street, Jamaica Plain

MARKET SCHEDULE
11 AM: Market Opens & Gift Card Raffle Begins
11 AM - 4 PM: DIY Mulled Cider Spice Kit Making
12 PM - 3 PM: Live music by The Music of Hawthorne
4 PM PM: Market Closes
EXPLORE THE GARDENS + JAMAICA PLAIN
Enjoy the beauty and blooms of the Loring-Greenough House gardens and spend the day exploring the heart of Jamaica Plain. There are tons of amazing restaurants, shops, and bars right in the neighborhood!
LIVE MUSIC
Come enjoy a live performance by The Music of Hawthorne from 12 pm - 3 pm. The women of Hawthorn chart a creative course through Appalachian and Celtic roots to the present-day. Heather Scott and Taylor Holland craft songs with "a weight that sits with you long after their audible presence fades" (Red Line Roots). "When they harmonize, the edges of their voices bleed together like watercolors on paper" (WBUR). With a powerful vocal blend surrounded in old-time banjo, seascape guitar, and dreamy electric lines, Hawthorn is quickly claiming a place in the music of New England and beyond. Don't miss this amazing performance and listen here.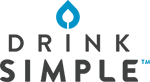 Thank you to Drink Simple for supporting our community and sponsoring drinks for our vendors during the market! Woman-founder Kate Weiler became hooked on the subtly sweet taste and naturally hydrating benefits of maple water while traveling to Quebec to compete in the Ironman Mont-Tremblant triathlon. At first taste and after experiencing the hydrating benefits firsthand, she was hooked and sought to bring pure maple water to the United States. Learn More >
BECOME A SPONSOR
This is going to be our biggest market to date! Our event postings on Eventbrite and Facebook have already reached 58k+ people with nearly 6k responses. Your support will allow us to create more selling opportunities for women-run businesses and help promote and expose women-run businesses to a wider audience. Learn More >
MEET THE VENDORS
From candle and jewelry makers to woodworkers and bakers, our vendors are skilled womxn entrepreneurs from all over New England.
Queen Adeline
Bites treats dog and cat treats
Layostore
iLoveFGC The Official Home of FlyGirl Couture
Ukneek Knits
Meridian Azura
Goddess Cecilia
KQ's Shea Butta
HHPLift - - G
Idyll-ink
True Moringa
Brita Riley pottery
Whitney B. Woodshop
Wear I Go Vintage
Drawn to Ecology
Tin Box Jewelry
Mermaids + Madeleines
your frugalista tees
emm & flow
Brownstone & Main
Moona Custom
Beads By Lucy
The Polished Decade
True9_accessories
ButtaH Beauty
B-Buckled
The Bead Lady
EightAcorns
THE ART OF FATE
Pondside Pottery
Flauxy
Kat Maus Haus Illustration & Design
Beech Street Pottery
Shayna Yacyshyn Art
The Faded Factory
All She Wrote Books
illika concrete & design
Feral Fawn Art
Murph & Moose
Aytemo ReadytoWear African Collections
Michelle Throws Things
Beth Zebal Pottery
Design WhatHaveYou
True Moringa
Abeanshop
Jewelinga Designs
ColorStreet
The Devil and The Hermit
High Street Studios
Ariel Kessler - Mixed Media Art
Mandalas by Mora
Little Bear Illustration
JH Illustration
Vanguard Design
MoonFace NE
Peshtemal Collection