Boston Wine School @ Middle Gray | Taking the Bite Out of Whiskey (Dinner C...
Description
The word "whiskey" comes from old Gaelic and means the "water of life". It's no wonder why we feel the need for a refill now and then. "Taking the Bite Out of Whiskey" is an ideal class for all levels - experienced whiskey adventurers and those just starting their journeys.
The evening begins with a 2 hour class providing an overview of the wide world of whiskey. You will learn how to taste and talk about whiskey while comparing whiskey styles, ingredients, and origins. Appetizers and cheese will be served during class to introduce some of the fundamentals of pairing whiskey and food. After class, we'll clear our palates and our heads with a delicious dinner from the Middle Gray paired with wine.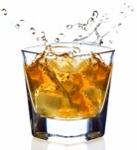 Sample Menu (subject to change)
TASTING CLASS
Kentucky Bourbon Barrel Ale & Stout | Bully Boy White Whiskey | Old Overholt Rye Whiskey | Four Roses Bourbon | Kilbeggan Irish Whiskey | Ardmore Single Malt Scotch
Homemade Queso fresco with Jitomate (tomato / ginger) Sauce | Spicy Vegetable Skewer
DINNER MENU
Baby Back Ribs in Whisky BBQ Sauce | Whiskey Sautéed Brussels Sprouts | Whiskey Spiced Creamy Potato Casserole | Spring Vegetable, Dried Fruit & Nut Rice (mushrooms, peppers, green onions, cranberries, apricots, assorted nuts)
2013 Irony Chardonnay (California, western USA) | 2014 McManis Petite Sirah (California, western USA)
Berries & Whiskey Cream Cups
PLEASE NOTE: This class will be taking place at The Middle Gray, 6 Station Street, Brookline Village, 02445. www.themiddlegray.com/