Location
Bingham McCutchen LLP, One Federal Street Boston, MA 02110
1 Federal Street
Boston, MA 02110
Description








Get the Newly Released
Massolution's 2013CF The CrowdFunding Industry Report
and a ticket to this event here - 2 for 1 offer
The Soho Loft
and
FundingPost
present

Boston VC & Angel Event
Sponsored by Bingham McCutchen, WeiserMazars
Interested in meeting early-stage Venture Capitalists in Boston?
Then register for the The Soho Loft and FundingPost Venture and Angel Event
on Thursday, June 6, 2013!

The Soho Loft and FundingPost has hosted 220+ sold-out venture events in 22 cities over the past 12 years.

At our next Boston Event, the panel of investors will focus on Early-Stage Venture Investing:
How to meet investors, pitch them, and what it really takes to get them to write you a check! We will be discussing trends in Early-Stage Investing, hot sectors, sectors that these Angels and VCs look at, things that are most important to them when they are considering an Investment, the best and worst things an entrepreneur can do to get their attention, additional advice for entrepreneurs, and, of course, the best ways to reach these and other Investors. There will be plenty of time for networking with the Investor panelists, both before the panel & after the panel at the Cocktail Party!
As an additional benefit, entrepreneur 1/4 page summaries will be given to the investor speakers and attendees. All of the Investors will get your company description and contact info!

Register today, as this event will sell-out and is limited!
Additionally, there will be an Optional Pitching Workshop Lunch from 11am-1pm. The cost to participate will be $350. This Lunch Workshop includes the $75 ticket to the event. During this workshop we will completely deconstruct your elevator pitch, and work with you on formulating a clean and concise elevator pitch giving the important information that investors NEED to hear to make an educated decision on your company! Then you get to give your new Elevator Pitch in person to the Panel of Investors during the event! There are only 12 spaces left in the Workshop.
Mr. Joe Rubin runs the pitch workshops and has been running them for 10 years. The structure and information is a must hear for any company in the world. These consist of 1-2 hours exclusive seminars that discuss what angels and VCs wants to hear. These also allows the pitch workshop participants watching to volunteer and do their 2 minute pitch without panels, slides or visuals for instant critic, suggestions and guidance by angels and VCs in the public. Only 10-20 volunteers get to pitch on the spot and we have seen good pitches get the attention of angels and VCs on the spot.
Location: Bingham McCutchen LLP
One Federal Street Boston, MA 02110
Date: Thursday, June 6, 2013
Time: 2:00pm - 6:00pm
Cost:
- Entrepreneur Raising Capital - Event: $75
- Entrepreneur Event + Pitching Workshop (14 left): $350
- Investor / Service Provider: $85
- Entrepreneur Event + Pitching Workshop + Massolution 2013CF The CROWDFUNDING INDUSTRY REPORT: $495
Speakers:
Marc H. Michel
Managing Partner, Metamorphic Ventures
Marc has over 20 years of private equity and venture investment experience and was a founding Director of Metamorphic Ventures before joining as a Managing Partner. Marc was formerly Group Head at TD Capital (USA) in New York, TD Bank's $500 million private equity fund focused on the media and communications sectors. Prior to joining TD Capital, Marc was the Managing Partner of EOS Partners SBIC, a $60 million venture capital fund focused on business services, media and telecommunications. Marc began his career at Merrill Lynch Interfunding, a $1.3 billion middle market buyout fund.
While leading TD Capital, Marc co-founded Precyse Solutions, a leading health information management company still operating and growing today.
Marc's passion is helping entrepreneurs build their businesses from start-up to ramp to exit. He has helped management teams build their executive teams, develop their operational and corporate strategy and assisted them with executing financings of every type. Marc has served on numerous boards of directors in partnership with management and co-investors.
Marc has been involved in many successful companies including Coinstar, Mountain Union Telecom, CADIS Software, FrontierVision, Open Development Software, Precyse Solutions, Telemundo, Robb Report, Reiman Publishing, Alaska Native Wireless, Tritel PCS, Triton PCS, Wireless One, Brooks Fiber, Bresnan Cable, and Peapod.
Marc graduated with a BA degree from Emory University in 1983 and a MBA from Wharton School of Business of the University of Pennsylvania in 1987.
Norman Meisner
Angel Investor, Beacon Angels
Mr. Meinser has worked for nine startups as VP of sales or VP of business development yielding five acquisitions and one IPO. His expertise is in the areas of enterprise software, security and data communications. Most recently, he served as the VP of business development at Authentica, acquired by EMC in early 2006. He has been a private angel investor since 1998 and he led the angel round at Lumigent Technologies, where he served on the Board for 5 years. He works with his investments to help develop sales and partnering strategies.
Gil Beyda
Managing Partner & Founder
Genacast Ventures
Gil is a seasoned entrepreneur turned venture capitalist. Gil launched his first company Mind Games in 1982 to develop games for the original Apple II. Gil then started a software consulting firm with Fortune 100 clients in the U.S., Asia and Europe.
In 1995, Gil helped pioneer Internet advertising by founding Real Media, the first online ad network and ad server company. After Real Media was acquired in 2001, Gil pioneered the next wave of online advertising as CTO of TACODA, the first behavioral targeting, ad network. Following AOL's acquisition of TACODA in 2007, Gil founded Genacast Ventures in partnership with Comcast Ventures.
William (Bill) D. McPhee
Member, Boston Harbor Angels
William D. McPhee (Bill) is the Founder and Managing Director of Praxis Advisors LLC, a partnership of senior executives that helps early stage medtech businesses develop and execute the strategies and tactics needed to reach commercialization and exit. Mr. McPhee has 30 years of experience in strategy and operations consulting, fund raising, transactions and venture capital. He has worked with the senior management teams of a wide range of organizations in the healthcare, consumer products, information services, manufacturing and retail sectors.
Prior to starting Praxis, Mr. McPhee created the Outsourced Business Development practice at Health Advances, a 65-person life science strategy consulting boutique. Before that he founded Mi3 Venture Partners, an early stage life science fund. Mi3 evolved from Mr. McPhee's realization that there was an extraordinary opportunity to exploit the shifts in the strategic/operating paradigm for the imaging-related sector. In 1991 Mr. McPhee founded the international strategy consulting business, Lucas, McPhee & Co., focused on building shareholder value for institutions as diverse as the Indiana University School of Medicine, Warner-Lambert, Health and Hospital Corp. (Indianapolis), Wishard Hospital, Indiana Healthcare (primary care organization), Thomson Consumer Electronics, Hawker-Siddeley (U.K.) and some of the LBO portfolio companies of Clayton, Dubilier & Rice and Kohlberg and Company. Early in his career Mr. McPhee served as a senior manager in several small companies and as a consultant with the international strategy-consulting firm of Bain and Company. Over a 4-year period with PepsiCo, Inc., Mr. McPhee served initially as Legal Counsel for Canadian subsidiaries and later was responsible for the franchised growth of Taco Bell and Pizza Hut in Canada. Mr. McPhee received a LL.B. (law degree) from McGill University (Montreal) where he was a Wainwright Scholar. He also obtained a B.Sc. (Honors – pre-Med) from McGill and received McConnell and University Scholarships. Mr. McPhee is a non-practicing member of the Ontario Bar.
Mr. McPhee is a member of Boston Harbor Angels and Mass Medical Angels, and serves as an Advisor to The Capital Network. He has held Board seats on Imcor Pharmaceuticals, VueSonix Sensors, Quick Study Radiology, FlowMedica and superDimension and has been a speaker and panelist for many organizations, including MassMedic, the Institute of Medicine and the Foley & Lardner Technology Conference. Mr. McPhee has published articles in Imaging and the peer reviewed journal Radiology.
Greg Dracon
Principal, .406 Ventures
Greg Dracon joined .406 in 2007 and is involved in all aspects of the investing and portfolio management process. He brings 19 years of venture investing and technology operating and management experience.
Prior to joining .406, Greg was a Vice President of Core Capital Partners, a venture capital firm focused on early-stage venture and small to mid-sized growth technology companies. At Core, Greg focused on software, digital media, technology-enabled services and wireless applications.
From 1995 to 2005, Greg held various operating and management roles at Texas Instruments, including positions in worldwide sales, business development, product distribution and digital signal processing applications.
Greg received his MBA, with majors in Entrepreneurial Management and Finance, from The Wharton School of the University of Pennsylvania and his BS in Electrical Engineering from The Pennsylvania State University.
Siemens Venture Capital
Mike Majors is an Investment Partner based in Boston, MA. He focuses on investments in the industrial space, including industrial automation, drive technologies, building technologies, lighting and mobility.
As Mike is based in the U.S., he is an employee of Siemens Financial Services, Inc. and may not provide investment advice to any third parties.
Before joining Siemens Venture Capital, Mike was the CFO at Indeed.com, a search engine for jobs, and a Venture Partner at StarVest Partners, a New York City based venture capital firm focusing on SaaS investments. Prior to that, Mike was the CFO at Visible World, a provider of targeted television advertising solutions backed by Comcast, Time Warner, and WPP.
While a Vice President at BEV Capital, a consumer, digital media, and software focused venture capital fund, Mike led investments in and worked with companies including Retail Solutions (acquired by VeriSign), MaxPreps (acquired by CBS), and ProfitLogic (acquired by Oracle). Earlier in his career, Mike was a consultant with the Boston Consulting Group.
Mike received a PhD in control systems from Cambridge University and a BSE in mechanical and aerospace engineering from Princeton University.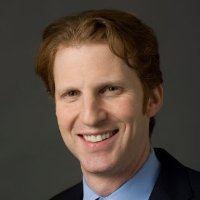 Brad Kayton
Angel Investor, LaunchPad
Brad Kayton is a serial entrepreneur turned parallel, having made a number of investments in start-ups over the past few years as well as acting as an advisor or consultant to a number of start-ups. Brad is a member of Launchpad Venture Group. Brad has started five companies operationally, a few others as the first funder, and he adds the most value in the early years of a company's life-cycle. Brad has been a CEO four times, a board member often, came up through the ranks operationally on the product manager-marketing side, and began his career as a software programmer. Brad has an MBA and a Masters in Communications Technology and lives in the Boston metro area.
Andrew Tweed
Associate, Thomvest Ventures
Andrew's background includes finance and consulting experience across a variety of industries. Andrew was part of Goldman Sachs' global equity research group in New York, focusing on technical analysis and financial modeling for industrial companies. He also worked as an operations analyst for Berkeley Capital, a San Francisco private equity firm, reducing costs internally and optimizing IT systems. Andrew graduated Phi Beta Kappa from UC Berkeley with a Bachelor's degree in Business Administration and a minor in German studies.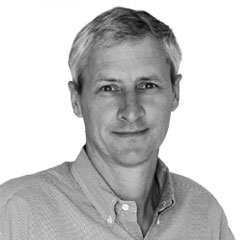 Curtis Feeny
Managing Director, Voyager Capital
Curtis Feeny has invested in enterprise software, data center systems, wireless infrastructure and Smart Grid technologies. He also has expertise in SaaS, open source, and capital efficient software companies. Curtis has served on 14 boards, both public and private, and has been a managing director at Voyager Capital since 2000, when he opened the Silicon Valley office. Since 2000, he was on the board of Trammell Crow Company (TCC:NYSE), which was purchased by CB Richard Ellis (CBG:NYSE) in 2006, and has remained on the board since. In 2006, Curtis was also appointed by President George W. Bush to be a Trustee of the Presidio Trust. Before joining Voyager, Curtis was the first Executive Vice President of the newly formed Stanford Management Company, helping oversee the University's endowment from 1992 to 2000, when assets under management grew from $1.5 billion to $9 billion. He was responsible for investing and managing real estate and other asset classes including private equity and venture capital. Before joining Stanford, Curtis was managing partner for Trammell Crow in Seattle, with $700 million of assets under management. Previously, he worked in energy R&D and the semiconductor industry. Curtis has an MBA from Harvard Business School, and a BS in mechanical engineering, magna cum laude, from Texas A&M University.
WELCOME ADDRESS: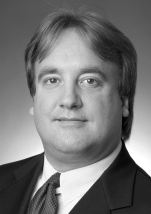 Kevin Pianko
Partner, WeiserMazars


Kevin performs audits of public and private companies and assists them with the financial and operational aspects of their business. He helps clients obtain alternative sources of capital and provides merger and acquisitions, and strategic alliance analysis. Kevin has industry expertise in life sciences, private equity activities, SEC/public companies, technology, manufacturing, professional services, and financial services.

Kevin received his BS in Accounting from Seton Hall University. Kevin has been quoted in numerous business publications such as Crain's New York Business, Fortune Small Business, Commerce & Industry New Jersey Magazine, and Business News New Jersey. He has also been a speaker at the New York State Bar Association and the New Jersey Bar Association. Kevin has appeared on Bloomberg Radio and NBC – Benefits of investing in 401(k) plans.

Kevin, an active professional, is a member of numerous associations including the American Institute of Certified Public Accountants, the New York State Society of Certified Public Accountants, the New Jersey Technology Council, and the Institute of Management Accountants. He is also a current member of the Venture Association of New Jersey, the Illinois Society of Certified Public Accountants, and the New Jersey Society of Certified Public Accountants.

MODERATOR: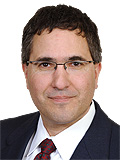 Michael Conza
Partner, Bingham McCutchen LLC


Michael A. Conza is co-leader of the firm's Corporate Practice Group. He has more than two decades of experience representing privately held and publicly traded companies, investment banks and venture capital firms. His practice is primarily targeted toward the representation of emerging growth companies, with strong emphasis on companies in the software and communications industries. He concentrates his practice in the areas of general corporate representation, corporate finance and acquisitions.
Massolution's CF2013 The CROWDFUNDING INDUSTRY REPORT
The only reliable and comprehensive insight into the size, composition and outlook for the crowdfunding industry, from Massolution, the industry insider. 100 pages of in-depth analysis:
This report offers a comprehensive, reality-based assessment of the crowdfunding industry, based on data gathered from 308 funding platforms worldwide and analysis from leading experts active in the industry and in academia. It maps, graphs, and predicts crowdfunding activity by geographic location, category, crowdfunding model (donation, reward, lending, equity, or royalty), activity, dollar amount, success rate, and other essential factors. A Web 2.0 Financing section includes deep analysis of crowdfunding dynamics, legal frameworks worldwide, and possible disruptors. An Outlook section identifies trends, innovations, crossovers, and financial mechanics that will shape the industry's future. This research is the first in a series of three reports aimed at providing reliable and factual information on the global crowdfunding industry.
Extensive data on crowdfunding in 2012

Analysis of the composition of the global crowdfunding market

Market growth, composition and funding volumes

Best performing industries, geographies, and market segments

Crowdfunding dynamics and campaign characteristics

Location of platforms globally and breakdown by region and category

Web 2.0 financing

Legal frameworks

Market outlook and forecasts ...and more!
Table of Contents
Introduction
– Foreword
– Key Findings: Highlights; Predictions; Key Messages; Developments
– About this Research: The 2013CF Industry Report; The Research Team; About massolution
– Crowdfunding Defined: Definition and Taxonomy; Crowdfunding Models
The 2012 Crowdfunding Market
– Market Growth and Composition: Crowdfunding World Map by Total Funds Raised; Growth Rates by Crowdfunding Model; Predictions by Region; Predictions by Crowdfunding Models
– Campaign Statistics: Campaigns Worldwide; Crowdfunding Models
– Funding Probabilities: Threshold-Pledge Systems; Funding Probabilities; The Pledge vs. Pay Out Ratio
– Most Active Categories: Across the Models; Financial vs. Non-Financial Crowdfunding; Individual Models
Web 2.0 Financing
– The Collaborative Web
– Crowdfunding Dynamics: Social Ties; Social Proof; Third-level Acceleration: Strong Ties, Weak Ties, & Beyond
– Legal Frameworks: Global Overview; Key Markets and Initiatives
– Direct Crowdfunding: Case Studies; Applicability; Costs and Benefits of CFPs
Outlook
– Emerging Crowdfunding Platforms: A New World Map; Niche Platforms; Crowdfunding Models and Threshold-Pledge Systems; Financial Backing
– Capital Inflow: Crowdsourcing Primer; Capital Inflow Distribution
– Developments: Industry Focus / Niche Platforms; Locavesting / Community Platforms; Hybrid Platforms; Enterprise Crowdfunding; Crowdfunding Economic Development; LIVE Crowdfunding
Appendix
Acknowledgments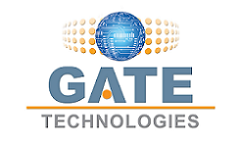 Media Sponsors:
StartupDigest