Boston University's 85 Broads Presents: "Shifting Gears"

Saturday, April 27, 2013 from 1:00 PM to 2:00 PM (EDT)
Event Details
Boston University's 85 Broads Presents..
Shifting Gears: Taking the Road Less Traveled
Our event features women who, in different point of their lives, have tapped into the thriving and trending entrepreneurial spirit and founding their own companies. Other than hearing their dynamic personal experiences, this is an opportunity for female BU professional students to consider entrepreneurial development in their professional lives, and network with women who have valuable advice to give. Our speakers have been chosen to diversify the experience; we have invited speakers who offer narrow private services, expand chain stores that span the nation, and even thrive on BU's own campus.
** We'll be providing some refreshments, food, and giveaways! 
-------------------------------------------------------------------------------------------------
Featuring...
Sipei Tan, I Love Koi USA (BU Student)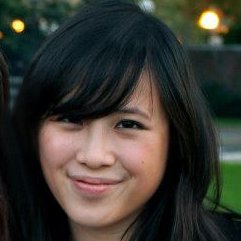 Sipei is a junior at Boston University's School of Management, concentrating in marketing and minoring in mass communication. She was a part of the winning team of this year's CORE New Product Challenge.
A startup enthusiast, Sipei worked for one of Singapore's fastest growing advertising startup, Nuffnang.
In August 2011, she became the co-founder of I love koi USA, the North American franchise of the Philippines' largest homegrown swimwear brand, I love koi. As the co-founder, Sipei is responsible for developing marketing strategies, buying merchandise, personally packing and mailing orders and more, all from her own apartment. I love koi has been in international magazines like Cosmopolitan and FHM,and will be featured in the upcoming issue of Boston Bazaar's Tosser Magazine.
This summer, Sipei will be interning at the designer jewelry startup, BaubleBar.
Katherine Huang, Private Jeweler (BU Alumni & 85 Broads Member)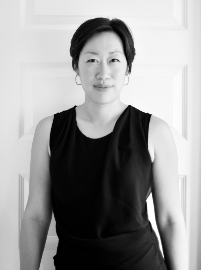 Katherine Huang is a Private Jeweler based in Boston, Massachusetts. She specializes in custom design, large certified diamonds, fine metals and engagement rings. She holds her diamond grading certificate from the Gemological Institute of America.
After graduating from Brown University with a Bachelor's in Business Economics, Ms. Huang spent a decade in Tech and Management Consulting. In 2006, she left a lucrative and successful career in that space to pursue her true passion – fine jewelry – full time.
Ms. Huang has been featured in Bloomberg and Sparkle.com, as well as industry magazines. In her free time, she likes to spend time with friends and family. She also likes to fantasize about organizing her next closet whilst shopping The Container Store with a glazed look on her face. She lives in Lexington, Massachusetts.
Samples of her work and access to her newsletter are available on her website: www.personaljewelryshopper.com.

Jennifer Vaughan Maanavi, Physique 57 (BU Alumni)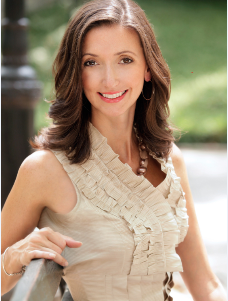 Jennifer Maanavi has been involved in dance from early childhood, having performed many different genres throughout college. As skilled at the barre as she is in business, Jennifer left Morgan Stanley in 2005 to combine her passion for dance with her aptitude for running a world-class business. Armed with a strong Wall Street finance background and an MBA with highhonors from Columbia Business School, she launched Physique 57 in 2006.
Jennifer's fitness odyssey began when she opted out of back surgery related to dance injuriesand set out to find a safe, fun and effective back- and core-strengthening exercise method. Aftersampling seemingly every mainstream and new age class available in New York City, shestumbled across the Lotte Berk Method, cured her back, and reshaped her body.
Saddened and desperate after Lotte Berk's sudden closure, Jennifer wrote a business plan andrecruited Tanya Becker, a star Lotte Berk Instructor, to quickly develop an updated challengingand comprehensive exercise program.
The result: Physique 57, an internationally renowned fitness company that promotes physical health and personal empowerment through a challenging, dance-inspired exercise regimen witha signature blend of fun and fine tuned choreography at its core. More than just an exercise destination, Jennifer and Tanya created and now cultivate a community of encouragement andachievement that changes people's bodies and lives. She is endlessly inspired and motivated byPhysique 57's clients, instructors, corporate team, and of course, classes.
Jennifer is the Executive Producer of the company's six DVDs that have sold more than 250,000copies around the world and in 2012, co-authored The Physique 57 Solution, a highly regardedfitness how-to book, currently in its second printing.
Jennifer is a frequent guest speaker on business and entrepreneurship, most recently appearingon Bloomberg TV and Fox Business. She is a member of Young Presidents' Organization and Women Presidents' Organization, is a guest lecturer at Columbia Business School and is the recipient of the 2013 Columbia Women in Business Distinguished Alumna Award.

When not working or exercising at Physique 57, Jennifer pours her passion into her proudest accomplishment—her beautiful family.
 -------------------------------------------------------------------------------------------------
Dress is Business Casual
Special Thanks to our Sponsors from RedBull, Qdoba, and more!

When & Where
8 St Marys St
Boston, 02215


Saturday, April 27, 2013 from 1:00 PM to 2:00 PM (EDT)
Add to my calendar
Organizer
85 Broads is a global network of 30,000 trailblazing women who are inspired, empowered, and connected. Visit www.85broads.com for more information.
The 85 Broads BU Chapter holds monthly events that aim to inspire, empower and connect motivated women at BU. Please email us at BUBroads@gmail.com to join our mailing list and stay abreast of our events and internship information. We have many exciting things coming your way!
Also, do like our Facebook page 85 Broads - BU Chapter. It will serve as a platform for members to interact with one another and share their thoughts on current issues and our latest events.