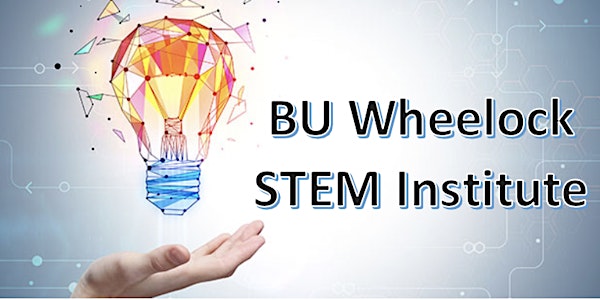 Boston University Wheelock College STEM Institute
When and where
Location
Boston University Fenway Campus Earl Center 180 Riverway Boston, MA 02215
Description
Boston University Wheelock College of Education & Human Development
Earl Center for Learning & Innovation
STEM Institute
May 16, 2019 | 4:00–6:30 PM | at the Earl Center, 180 Riverway, BU Fenway Campus

BU Wheelock's Earl Center for Learning and Innovation will
host interactive explorations focusing on innovative
STEM technologies and pedagogies.

The STEM Institute will provide a space where prospective
teachers, early-career teachers, and seasoned veterans
will all come together to witness and participate in
an active model of collaborative education.

When you confirm that you'll be joining us at the STEM
Institute, you'll also have the opportunity to choose which
sessions you'd like to attend. You can also request parking
space (which is limited) and let us know of any dietary
restrictions, as we'll be serving food the event.
RSVP by Friday, May 10th.