Description
Boston University College of Engineering and the Boston section of the AES have collaborated to provide a day of unique audio events to be held at BU's Photonics Center. In addition to talks on some of the latest research in audio perception (did you know your ear acts as an "analog" DSP system?) and understanding why music even sounds like music and not fingernails on a chalkboard we'll hear from one of the leaders in electromagnetic analysis of guitar pickups to peel back some of the mystery in guitar sound.

The afternoon will feature a DIY hands-on segment in the Photonics 105 lab, which has fully outfitted lab benches with scopes, power supplies, and signal generators for some hands-on activities, including construction of an audio project.

We've left time in the schedule for side discussions between BU faculty and attendees to discuss research and the day-to-day practical problems AES members encounter in their daily work. The Boston AES sees a lot of interesting things happening at BU and hopes this event can act as a catalyst to future events that will be of interest to a wide range of audio professionals and researchers.

If you work with audio or have an interest in understanding how we perceive audio you will not want to miss this event. For those that are interested in building their own audio hardware but don't know where to start the afternoon session offers a unique opportunity for some hands-on experience with guidance from some of the top Boston area talent. For those wanting to learn how to solder we will be offering two kits for sale (you can order one when you register) that you can build at the event. Absolutely no experience is needed and it's a great way to start on the path of building your own audio electronics.

Here's the summary schedule but please check back up for updates and scroll down for more details. We look forward to seeing you on the 22nd.
8:30-9 AM Check-in (Lobby outside PHO 206)

9 AM - 12 PM Morning presentations with Q&A (PHO 203)

12 PM - 1:30 PM - Light lunch, poster sessions, open discussions (PHO 206 lobby)

2PM - 3PM+ - Hands-on/DIY builds (PHO 105)



Sponsors

This event would not be possible without our sponsors.

Analog Devices has donated two of their new XXXXXXXXX SHARC DSP development kits (it's so new we can't tell you the name yet as it's still a secret!) for ABW to award to two seminar participants.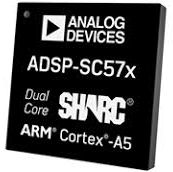 Bose has donated some great Bose audio products as well as underwriting some of the costs of this event.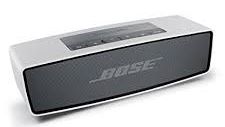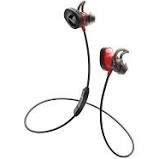 Audio Builders Workshop, part of the Boston section of the AES, will provide one of the metronome kits and one of the filter kits.
A ticket will be provided to you at check-in on Saturday morning and the drawings will take place during the morning seminar and at lunchtime. You must be present to win.

Sponsorship opportunity
Is your company interested in sponsoring part of this event? It's a great opportunity to make future customers or employees aware of your products or career opportunities. Please contact the Boston AES or the event organizer brewster@clk.works for more information.
---
Event advisory board:
Boston University
Peter Cariani, Senior Research Scientist BME.

Steven Colburn, Professor BME & ECE.
Robert Kotiuga, Associate Professor ECE.
John Snyder, Graduate student. Founder Electronic Audio Experiments.
Aleks Zosuls, Research Engineer & Lecturer ECE.
Boston AES
Owen Curtin, President Boston AES
Brewster LaMacchia, Clockworks Signal Processing
---
---
Morning Sessions:

Each session will include Q&A and open discussion after each one. Times are approximate.

The mechanisms of how we hear.
PHO 203 9:10 - 10AM

Aleks Zosuls, Research Engineer & Lecturer ECE.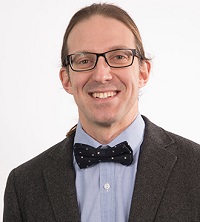 Aleks is a researcher at Boston University as well the lecturer behind many courses that introduce future scientists and engineers to the real world. Aleks will be providing a talk as well as leading one of the DIY sessions in the afternoon.
Aleks' presentation will offer a big-picture introduction to the anatomy and mechanisms that transduce acoustic signals to electro-chemical signals leading to the brain. Before the days of practical Digital Signal Processing devices engineers would design analog circuits to perform these functions. Evolution beat those analog signal processing engineers to the punch by several hundred million years and Aleks will show just how clever Mother Nature can be.
Coffee break 10-10:15 AM sponsored by Audio Builders Workshop
Temporal codes and musical tonality
PHO 203 10:15 - 11:05AM
Peter Cariani, Senior Research Scientist BME.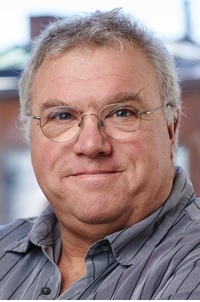 Peter has had a long career in science and education. His research in auditory and theoretical neuroscience involves temporal codes and computations for pitch and rhythm.
His presentation will look at the 150 year debate about the nature of auditory representations involved in music and speech, specifically whether these are mediated primarily by frequency domain (cochleotopic, tonotopic) patterns of neural excitation, time domain spike timing information, or some combination of both. We will discuss the nature of musical tonality from the vantage point of neural coding the auditory nerve — the first stage of auditory neural processing.
Guitar pickup circuit models informed by psychoacoustics and outrageous real-world anecdotes
PHO 203 11:05 - 11:55AM
Robert Kotiuga, Associate Professor ECE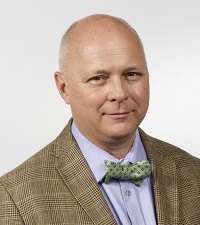 Robert has strong research interests in mathematics and electromagnetic modeling of extremely complex systems.
It turns out that both skill sets are incredibly useful for understanding the science behind guitar pickups. Robert will offer an interesting tale of education, real life, and the amazingly complex physics of a vibrating steel wire placed next to a coil of copper wire.
---


Lunch session
PHO 206 lobbey area. Noon - 1:30PM
Underwritten by :

We will have a light lunch available for a nominal amount and the opportunity to speak with Boston University researchers in the audio area, along with poster sessions about ongoing research at BU that will be of interest to anyone in the audio field.

Poster sessions (partial list)
Efficient Characterization of Individual Differences in Compression Ratio Preference in Hearing Impaired Listeners
Lucas Baltzell, Boston University Psychoacoustics Lab


Real-time Algorithm for Sound-Source Segregation with Binaural Cues Preserved
Marcos A. Cantu, Department of Electrical & Computer Engineering & Steven Colburn, Department of BioMedical Engineering, Boston University


Measurements of Mechanical Point Stiffness in the Basilar Membrane of Chinchilla and Comparisons to Other Species

Aleksandrs Zosuls, Boston University Hearing Research Center
Estimating the Frequency Response of the Cochlea using Mechanical Measurements, Anatomical Measurements, and Models
Aleksandrs Zosuls, Boston University Hearing Research Center
Template Matching as a Dynamic Process in Pitch Determination
David Dahlbom, PhD candidate in the Acoustics Program at Rensselaer Polytechnic Institute


---
Afternoon session

Note there is limited seating for this and you must sign up for this in advance. If there are available seats we will offer them on a first come first served basis on Saturday AM.
This session runs from 2 to 3 PM but we ask you come to the room in advance of the start time so that we can get you set up in the correct session and get you the kits if participating in the build event. We will make an announcement during the lunch session with further details.
This event will take place in the Photonics Center's room 105. This room is a state of the art teaching facility for engineering students with fully outfitted bench space.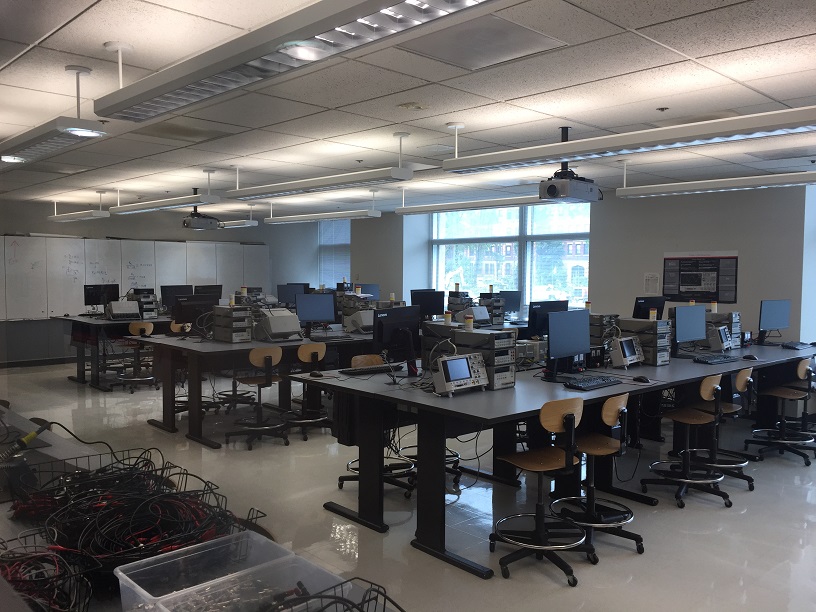 This event is aimed at providing hands-on experience to anyone that is interested in learning about the rapidly growing world of DIY audio electronics. During the upcoming AES convention in NYC ABW will be offering a full day of events and many opportunities to learn more about DIY. This afternoon session will offer a taste of the larger NYC event without the 4-hour drive.
We will be offering two parallel tracts for the afternoon session. Absolutely no prior experience is needed. We do ask that when you register for the event you indicate your intent to participate in the DIY segment as there is a limit to the number of people we can accommodate in PHO 105. We will provide a ticket at check-in; if seating remains then we will open up the available seats when you check in Saturday morning.
Track 1 : Basics of electronic circuit measurement.
Lead instructor: Aleks Zosuls
Each of the lab stations has a full range of test equipment. In this session, you'll learn the basics of connecting signal generators and oscilloscopes to a simple circuit to understand how they operate. These steps form the basis for the same procedures used to diagnose broken audio electronics.
While there is no charge for this we do need you to indicate it on your registration as there is limited spaces.

Track 2: DIY kit construction.

Lead instructor: Brewster LaMacchia, Audio Builders Workshop

We will have a number of soldering stations with hand tools available for assembling one of two kit choices. The first kit is a simple metronome kit. You can read about it here. The kit offers a LED, speaker, and line level output and features a ludicrous tempo mode.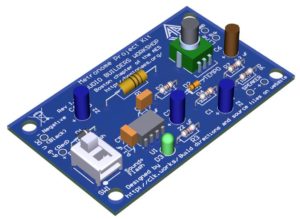 The second kit is making its public debut at this event and is a tuneable resonant low pass filter. You can hear it in action here: https://www.youtube.com/watch?v=_F3zL4DCg4g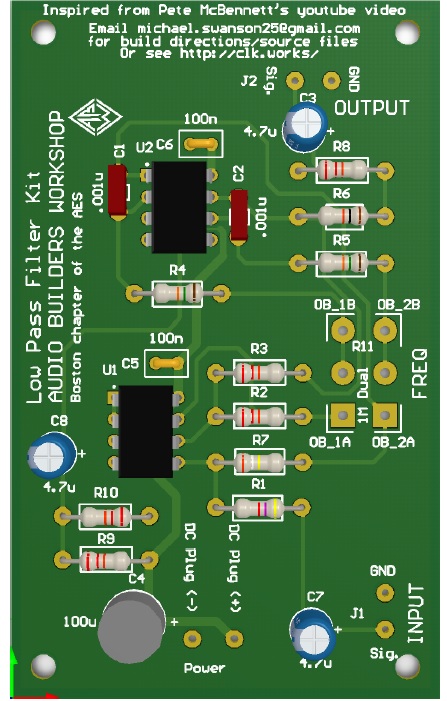 Take home a kit
If you would like a kit but can't stay around for the group build you can also order the kit and take it home with you. All build directions are on-line and the ABW Facebook group is available to help you out. You will need a low wattage soldering iron, solder, needle nose pliers, and wire cutters.
---
Transportation and parking

There is no Red Sox game the Saturday of the event, but as Boston residents know the Fenway/BU area has limited parking. The Photonics Center is close to both the Comm Ave (B line) Green Line BU Central stop and the Beacon St (C line) Green Line St Mary's stop. Buses from Watertown Center and Central Square also stop at St Mary's street.
If driving into the event the closest public lots are in the Fenway Park area. Look around the Park, Beacon, and Brookline Ave area. There are also some parking lots on the BU campus but it is Alumni Weekend and that will reduce the availability of spaces.
---
FAQ
I purchased a kit but can no longer attend.
Please contact the Boston AES and we'll make arrangements to have the kit mailed to you.
I will arrive after the event starts.
Please come to the presentation room (PHO 203) and we'll check you in during the coffee break or the lunch break. If you are coming only for the DIY session please let us know in advance as we have a waiting list and will give your seat away at the lunch break.
I'm a BU student that is graduating this fall or spring 2019, will there be anyone there to talk to about audio related careers?
Yes! Bose and Analog Devices will both have an engineer available during the lunch session. Generally, your background should include DSP, Audio, and software experience. This is strictly an informal chance to talk with them but please do bring a resume.
There will also be attendees from other Boston area companies present and this is a great chance to find out more about opportunities related to audio.
Tell me more about the door prizes
There are 4 types of prizes available (and there are multiple of each type):
Audio kits (like what we'll build after lunch)
Bose speakers
Bose headphones
Analog Device's SHARC DSP kit
Each attendee will receive 3 raffle tickets. There will be 4 entry boxes. If you really want to win the Bose speakers then put your 3 tickets (keep the stubs!) in the Bose speaker box. If you would be happy with any prize then pick your three top choices and put one ticket in each.
I won a SHARC DSP Kit but there's no software included.
We will need to get your name and email address and we'll provide a link to you to download the software. The software provides support for bare-metal programming of the ARM and DSP cores, as well as Linux on the ARM. A FAUST compiler is also supported for the DSPs. The ADI tools run on Windows 7/10.
---
THE FINE PRINT
We may take promotional pictures during the event and/or record sound and/or video. While we can't say you'll be famous, your attendance at this event gives consent for any and all such recordings, etc.