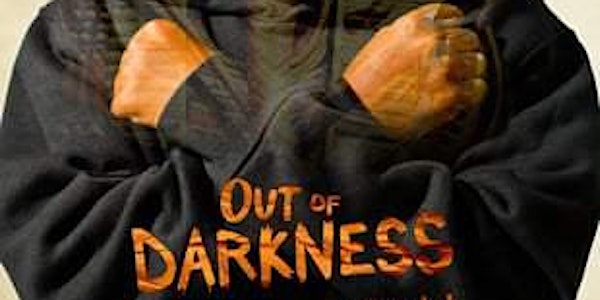 Boston Premiere: Out of Darkness
When and where
Location
Media Arts Center @ Roxbury Community College 1234 Columbus Avenue ROXBURY CROSSING, MA 02120
Description
---
Out Of Darkness is an educational revolution! The film is one that should be seen by every person here in America, not just Black people. It is a must-see for its educational qualities, its unbowed stance against racism, and unapologetic manner of speaking truth to power.
The film will examine the untold history of African people, the African cultural contribution to the nation of the world, and the events that have contributed to the condition of African people today. Viewers will learn about the Nubian/Kushitic origins of Nile Valley Civilization, contact between Africa and the Americas since the times of antiquity, as well as the influence of the Moors in Europe leading to Europe's intellectual Renaissance. In addition, the film will analyze the history of modern day racism, the idea of nationhood, and contextualize the impact of Hip Hop as a social movement--charging that modern, commercial Hip Hop was co-opted and now serves largely as a means to oppress people, while also doing an excellent job at re-connecting Hip Hop to the griots, truth tellers, and artists before them.
This screening is the FIRST in the northeast. Out of Darkness premiered at the Pan African Film Festival on February 5th, 2016, and since has been screened in over 11 states as well as London.
Out Of Darkness comes with a powerful and influential cast, narrated by Prof. Kaba Kamene, and co-stars Sabir Bey, Dr. Umar Johnson, Dr. Claud Anderson, Tim Wise, Prof. James Small, Dr. Joy DeGruy, Anthony Browder, Atlantis Browder, and Taj Tarik Bey.
---
This special
screening will be directly followed by
a thought-provoking and deep
discussion and Q&A with
film speaker
Sabir Bey!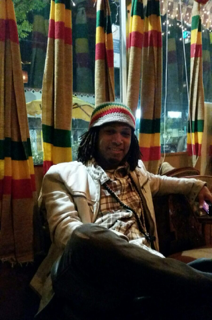 A Philadelphia native, radio show host, international lecturer, and historian, Sabir Bey takes action within an ongoing mission of bringing unity, historical cultural awareness, and the sciences of civics to communities all over the map. He has an extensive background in constitutional law, history, health, hip hop, and has conducted years of research which has yielded highly sought after lectures, workshops and open information forums on college campuses and cultural centers, live events, panels, "round table" committees and much more.
Sabir's passion to create something better comes from understanding that life doesn't always have to be as hard as we make it and that finding understanding in who you are enables barriers to become diminished and for all things to become possible.
Sabir is constantly on the move with film productions and DVD releases, two live-streaming Internet series ( "Real Barbershop Talk" and "The Sabir Bey Show"), while teaching civics classes and workshops, featuring in productions by other influencers of today, and touring with other known speakers and celebrities (KRS-One, Afrika Bambaattaa, James Ingram, Mos Def, Wise Intelligent, Professor Griff, R Kelly, Kevin Hart, Tracy Morgan, Dick Gregory, D. L. Hughley, Dr. Sebi, Common, Bobby Hemmit, Tommy Davidson, Eddie Griffin, Play from Kid & Play, Tony Rock and many more). He is also featured in the documentary "Hidden Colors," with the objective of promoting awareness and creating positive change for future generations. His means of doing so is through "edu-tainment" where he always reminds you to "Bring a pen, tell a friend!"
We [Belene Tesfaye & Aida Haile-Mariam of HiddenSeed, Stephanie Shorter of BrothazNSistazUnited, & Assata of The C.H.E.E.F. Org & Morell of Motiv8 Photography] are grateful to have the opportunity for Sabir to bring life to vital topics presented in the film, and grateful for your desire to join in expanding our collective consciousness.
---
WATCH OFFICIAL MOVIE TRAILER:
---
Event Program
5:30pm Doors Open (

Food & Beverage Vending begins)
6:00pm Welcome
6:09pm Film Start Time
Post-Film Discussion and Q&A
Raffle Giveaway of Full-length DVD
---
Full-length Out of Darkness DVD Sales
---
FAQs
What is the cost for the event?
$11 in advance (17 & under, free)
$15 at door. (17 & under, free)
$2-$10 beverages & food
What are my transportation/parking options for the event?
Parking is available at RCC's lot at the corner of Cedar Street & Columbus Avenue.
Public Transportation options:
Orange line to Roxbury Crossing
The following buses also pass the intersection of Columbus Avenue & Tremont Street
15 -- Kane Sq. Or Fields Corner Sta. -- Ruggles Sta. Via Uphams C…
19 -- Fields Corner Sta. -- Kenmore Or Ruggles Sta. Via Grove Hal…
22 -- Ashmont Sta. -- Ruggles Sta. Via Talbot Ave. & Jackson Sq. …
23 -- Ashmont Sta. -- Ruggles Sta. Via Washington St.
25 -- Franklin Park -- Dudley Sta. Via Grove Hall
28 -- Mattapan Sta. -- Ruggles Sta. Via Dudley Sta.
42 -- Forest Hills Sta. -- Dudley Or Ruggles Sta. Via Washington …
44 -- Jackson Sq. Sta. -- Ruggles Sta. Via Seaver St. & Humboldt …
45 -- Franklin Park Zoo -- Ruggles Sta. Via Blue Hill Ave.
66 -- Harvard Square -- Dudley Station Via Allston & Brookline Vi…
What can/can't I bring to the event?
Bring:
friends, family, co-workers

objectivity; leave subjectivity at the door and may pick it up on the way out

awareness and consideration of others e.g. medical conditions, use of language/alcohol/paraphernalia
Let's all enjoy this event as a family. Thank you!
Where can I contact the organizer with any questions?
email: hiddenseedboston@gmail.com
text: 617.838.1372
Can I update my registration information?
Yes
Do I have to bring my printed ticket to the event?
It is preferable if you have access to print but not a must (as to not limit those who do not have access to a printer).
What is the refund policy?
Yes, if event does not take place
The name on the registration/ticket doesn't match the attendee. Is that okay?
Yes. However, if the attendee is 18+, they must show ID. If the attendee is under 18, they may use another's under 18 ticket that can not attend.