Sales Have Ended
Ticket sales have ended
For future events, please join our group at: http://BostonNewTechnology.com
Sales Have Ended
Ticket sales have ended
For future events, please join our group at: http://BostonNewTechnology.com
Description
Come learn about 7 innovative and exciting technology products and network with 150 attendees from the Boston-area startup community! Dinner, beer, wine, other beverages and more are included. Photo identification is required to attend.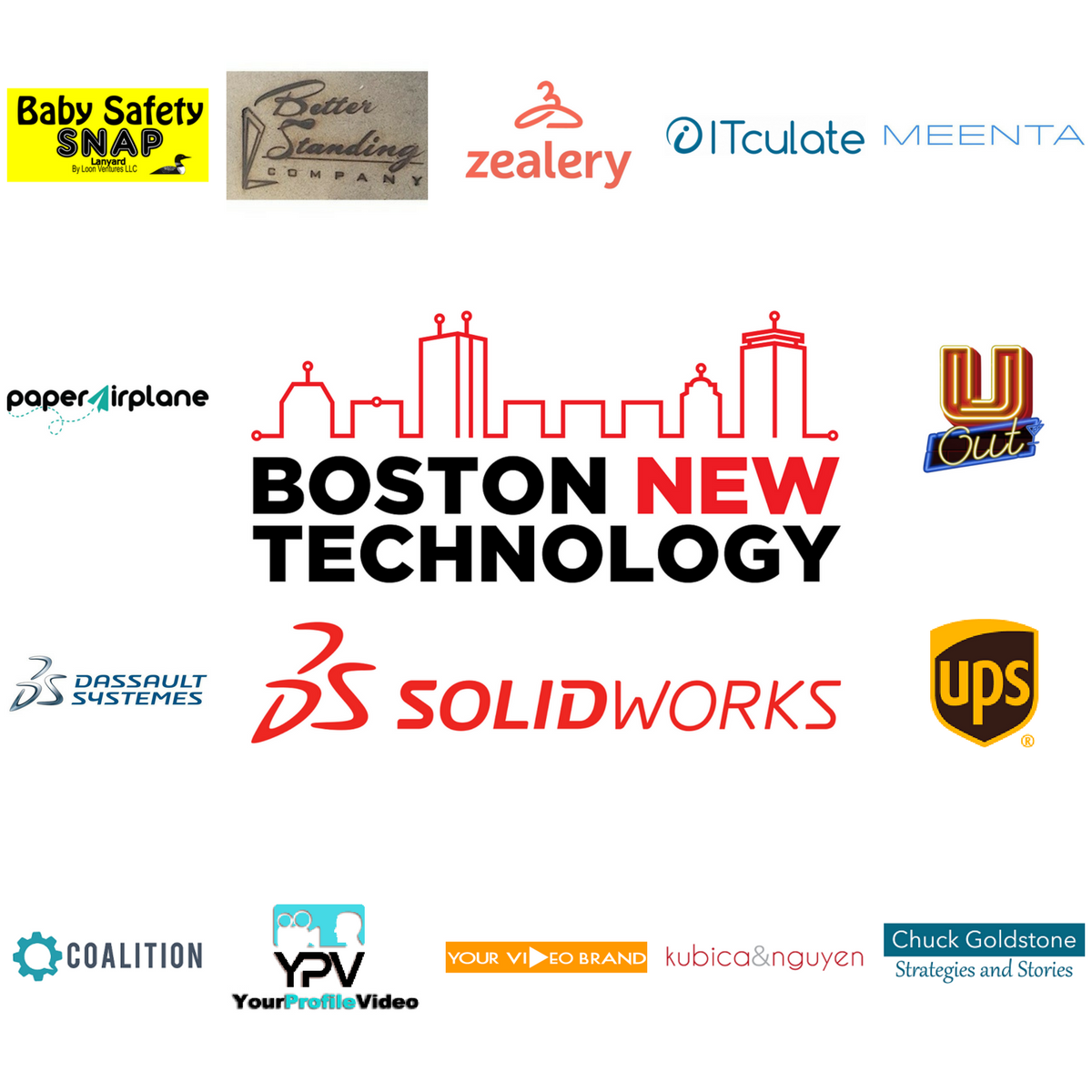 Please click here to share/tweet this event.
Each presenter gets 5 minutes for a product overview & demonstration and 5 minutes for Q&A. Please follow @BostonNewTech and support our startups by posting on social media using our #BNT85 hashtag. We'll retweet you!
To save on tickets and enjoy exclusive benefits, purchase a BNT VIP Membership. Learn more: http://bit.ly/bNtvip
Brought to you by:
Powered by the Dassault Systèmes 3DExperience Platform, SolidWorks 3D applications help millions of engineers and designers succeed through innovation. SolidWorks delivers an intuitive experience in product design, simulation, publishing, data management, and environmental impact assessment. For the latest news, information, or an online demonstration, visit our Web site (www.3ds.com/solidworks) or call 1-800-693-9000 (outside of North America, call +1-781-810-5011).
Financial, Insurance & Payment Solutions for your Supply Chain. Nobody understands transportation and logistics like UPS. And while you've probably never thought of a UPS company for financing and insurance services, our global supply chain expertise uniquely positions us to help protect companies from risk and allows them to leverage cash in their supply chains. Insurance companies and banks can't say that. Maximize cash flow and minimize risks with our unmatched solutions. To get started, contact Catherine Dumont at: cdumont "at" UPS.com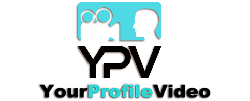 Your Profile Video is a full-service video production agency, specializing in content creation strategies and digital marketing. We aim to help you grow your online audience, gain attention, capture more relevant leads, and develop market authority. Call or email us today for a free strategy consultation! www.YourProfileVideo.com Contact: Nate "at" YourProfileVideo.com

Coalition: Downtown – Coworking community. Our relaxing and professional community is a top-notch mix of small businesses, entrepreneurs, startups, and small branches. Join now for great discounts on private office and coworking memberships at their new Chinatown location, opening in December! Coalition seeks incubators, accelerators, and investment firms looking for a new home. Visit Coalitionspace.com/boston/ or email: Boston "at" coalitionspace.com

Kubica & Nguyen offers photography services for executive headshots, modern portraits, weddings, events and more. Meet them at this event and get your free professional headshot photo! www.KubicaAndNguyen.com

Chuck Goldstone | Strategies and Stories - It's about your story. Getting audiences to listen. Like you. Do what you want. We offer coaching, creative and strategic services to startups. Crafting persuasive, awe-stoking strategies and stories. Helping clients present confidently. Stand out. Expand markets. Get funding. Be successful. Visit www.ChuckGoldstone.com / email: mail "at" ChuckgoldStone.com / 617-738-8889

At Your Video Brand, Meaghan Corson empowers professionals to connect with the masses. As a former TV news reporter and now speaker and consultant, she will raise your on camera presence and map out your video strategy so you can build relationships with your clients. www.YourVideoBrand.com
Products & Presenters:
1. Baby Safety Snap - Stop forgetting the baby left in the car on a hot day (35 deaths per year). (Michael Hubert) www.LoonVentures.com
2. StandingSteps Trainer / @GetBetterStand - Weight-bearing activity stimulates brain neurogenesis. Stand up and get yours! (Lawrence Licklider) www.BetterStanding.com
3. Zealery Researcher / @HelloZealery - Automate Permutation Tests for Market Research! (Wentao Xiao) www.Zealery.com
4. ITculate / @ITculate - Tame your unruly cloud application: Map the real-time service architecture! (Gadi Oren / @GadiOren) Tech: Python, ReactJS. www.ITculate.io
5. Meenta / @MeentaNGS - Book spare capacity on idle scientific equipment! (Stephan Smith) www.Meenta.io
6. U Out / @UOut_ - Where Friends Find Food & Fun! (Jay Bolton) Tech: iOS, Android. www.Uout.co
7. Paper Airplane App / @PaperAirplane - Social Augmented Reality. Make the most of your city, meet IRL! (Emily Romano / @EmsilyR) Tech: iOS. www.PaperAirplaneApp.com
Apply to present your startup here: http://bit.ly/bntdemo
Agenda:

6:00 to 7:00 - Networking with dinner, beer & wine and free headshot photos with Kubica & Nguyen
7:00 to 7:10 - Announcements
7:10 to 8:30 - Startup Presentations, Q&A

8:30 to 9:00 - Meet the Startups, More Networking
9:00 - Event ends and building closes
Directions:
Dassault Systemes / Solidworks address: 185 Wyman St, Waltham, MA 02451

Use this Google Map for both driving directions and public transportation options (Alewife Shuttles or MBTA Bus Route 70A to Lincoln St @ Silver Hill Ln). There is no return service for these shuttles and buses.

Parking: After entering the complex, you will come to a stop sign. Turn right and park in the rear parking lot on your right. Walk back towards the buildings you drove by and enter the main entrance of the first building on your right.
Upon Arrival: Photo ID is required. Look for BNT signs. Come to the main entrance at 185 Wyman St and present ID at our check-in desk to receive your name tag.
----------------------------------------- Attendance Terms ---------------------------------------
To attend, your full name and valid email must be submitted when you register for a ticket. Registrants and their guests (collectively, "Attendees") who attend Boston New Technology (BNT) events agree to hold harmless and indemnify the BNT Organizers against any and all claims and actions brought by Attendees from harm suffered at an event, including, without limitation, expenses, judgments, fines, settlements and other amounts actually and reasonably incurred in connection with any liability, suit, action, loss, or damage arising or resulting from the Attendee's attendance of a BNT event. By sending an affirmative RSVP, Attendees thereby acknowledge that they are willingly assuming any and all risks associated with attendance of a BNT event, and will hold BNT Organizers harmless against any and all harm which may arise due to said attendance. Attendees also agree to be contacted by BNT. Attendee contact information will never be shared with other parties.
By entering the event premises, you consent to interview(s), photography, audio recording, video recording and its/their release, publication, exhibition, or reproduction by Boston New Technology and its affiliates and representatives. See details here.
----------------------------------------- VIP Membership Terms ---------------------------------------
People who purchase a VIP membership (collectively, "VIP Members") agree to hold harmless and indemnify the Boston New Technology (BNT) Organizers against any and all claims and actions brought by VIP Members from harm suffered at any event hosted or promoted by BNT, including, without limitation, expenses, judgments, fines, settlements and other amounts actually and reasonably incurred in connection with any liability, suit, action, loss, or damage arising or resulting from the VIP Member's attendance of such events. Tickets to BNT events are guaranteed to be available to VIP Members before they are made available to the general public. Members may have as little as one week to register and save their spot. Also, members should arrive within the first half hour of any event to ensure entry, or notify the organizers about their late arrival. To gain entry to BNT events, you will generally need to show valid photo identification. On rare occasions, our event venues may require attendees to be at least 21 years of age. VIP Members also agree to be contacted by BNT. VIP Member contact information will never be shared with other parties.