Boston New Technology CleanTech, GreenTech & Energy Startup Showcase #BNT11...
Description
21+. Join us to:
See innovative and exciting local CleanTech, GreenTech and Energy tech demos, presented by startup founders

Network with attendees from the Boston-area startup/tech community

Get your free headshot photo (non-intrusively watermarked) from The Boston Headshot!

Enjoy a variety of sandwiches, chips, veggies, beer, wine and more
Each company presents an overview and demonstration of their product within 5 minutes and discusses questions with the audience for 5 minutes.
Limited free tickets for Startup Investment Firms and local C-Level Founders!

Register at least 2 days prior to save 50%. Only $15!
To save on tickets and enjoy exclusive benefits, purchase a BNT VIP Membership.
Brought to you by:

The 3DEXPERIENCE Lab is the Global Startup Accelerator program of Dassault Systemes. The Boston based Lab has helped numerous startups in the SOLIDWORKS for Entrepreneurs Program by giving them access to its Fab Lab for prototyping purposes, at no cost to the startups. Learn about SOLIDWORKS 3D Design Software . The Fab Lab was set up in collaboration with MIT's Center for Bits and Atoms, and the Fab Foundation, and has hosted cutting edge digital fabrication-focused courses like Fab Academy and Fabricademy.

CapeStart offers the best value for robust software and app development services, as well as data preparation services, for machine learning and AI. Our 275+ experts in design, development, testing, DevOps and product support, have delivered and maintained over 125 projects for clients. We specialize in building scalable web and mobile applications, machine learning solutions, ecommerce websites, search engine optimization and online payments. CapeStart is offering $5,000 in free services to new clients! To learn more, contact CapeStart BDR, Chris Requena, at: Chris "at" CapeStart.com

Boston AV Services specializes in cutting-edge audio, video, lighting and staging solutions for personal and professional events. Boston Event Lighting offers unique and affordable lighting for weddings, private parties, special occasions, corporate functions, fundraisers and concerts.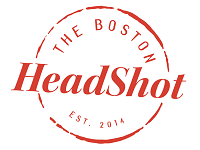 The Boston Headshot - You only get one shot to impress a potential client. A headshot is more than just a simple photo. It is your digital handshake to potential clients, recruiters, networking opportunities, and so much more. What does your current image say about you? More importantly, what do you want your headshot to say? The crew at The Boston Headshot can help you create a clear, professional, confident headshot with approachability for your business or brand. Visit www.TheBostonHeadshot.com or contact us at info "at" thebostonheadshot.com or 617-657-3162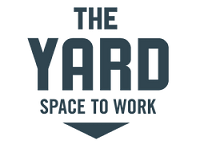 The Yard: Back Bay - Coworking, dedicated desks, and private offices in the Hancock Tower. The Yard offers flexible, month-to-month memberships for entrepreneurs and creatives across Boston, NYC, Philadelphia, and DC. Members have access to high-tech conference rooms, lounges, monthly events and hundreds of business amenities. Sign up for a tour and get a FREE week trial here!

BooksTime: Hassle-Free Bookkeeping! BooksTime is a leading national bookkeeping service that solves a common problem: many entrepreneurs get bogged down in back-office tasks, so they don't have time to focus on growth. BooksTime clients get their own dedicated bookkeeper: a responsive and highly qualified expert who takes care of all monthly accounting & bookkeeping needs, using the latest automation tech to ensure accuracy. BooksTime offers specialized services for startups, e-commerce, and financial services companies. Sign up now and get 2 months of bookkeeping FREE (just mention offer code BNT20). Contact us to schedule a free consultation at 888-90-BOOKS or contact@bookstime.com. Follow: @BooksTimeInc www.BooksTime.com

Ink'd Stores is a promotional marketing firm specializing in helping businesses of all sizes solve their marketing puzzles. Our service is one to one, which allows us to listen to your promotional needs and deliver solutions. More than having 'something to hand out', Ink'd Stores creates meaningful employee, customer and prospect engagement opportunities through deep industry knowledge and care. A few nice benefits include: No minimums on apparel and hats, On Site, 100% Self-Produced Production, Local to Boston, Ship Anywhere, Retail Storefront in Mansfield Crossing to see, feel and touch 7-days a week. Contact Jay Sapovits at jay "at" inkdstores.com or 774-266-2391 or visit us in person.

TRBdesign - WordPress Maintenance, Development and Website Marketing from experts! Contact Reiko Beach at reiko "at" trbdesigns.com

Chuck Goldstone | Strategies and Stories - It's about your story. Getting audiences to listen. Like you. Do what you want. We offer coaching, creative and strategic services to startups. Crafting persuasive, awe-stoking strategies and stories. Helping clients present confidently. Stand out. Expand markets. Get funding. Be successful. Visit www.ChuckGoldstone.com / email: mail "at" ChuckgoldStone.com / 617-738-8889

PreStartup - A coaching program for anyone looking to start a new business in the Boston area. We help you plan the launch and acceleration of your startup or small business before you start! PreStartup Founder, Tom Maloney, is a coach, mentor, trainer, entrepreneur who also founded Climbing the Success Ladder. Tom is a Master Practitioner of Neuro-Linguistic Programming and a certified NLP coach who designed the PreStartup program based on his work with hundreds of entrepreneurs over the last decade. Would you like expert guidance in turning your new business ideas into realities? To learn more about the PreStartup program and receive feedback, schedule a free consultation today or email us at: Contact "at" PreStartup.com
Products & Presenters:
1-6. Sign up to present at BNT: bit.ly/bntDemo
Agenda:
6:00 - Networking with food, drinks and free headshot photos (non-intrusively watermarked)
7:00 - Dassault Systemes / Solidworks Welcome & BNT Partner Introductions
7:15 - Startup Presentations, Q&A
8:30 to 9:00 - More Networking & headshot photos
Directions:
Dassault Systemes / Solidworks address: 185 Wyman St, Waltham, MA 02451

Use this Google Map for both driving directions and public transportation options (Alewife Shuttles or MBTA Bus Route 70A to Lincoln St @ Silver Hill Ln). There is no return service for these shuttles and buses.

Parking: After entering the complex, you will come to a stop sign. Turn right and park in the rear parking lot on your right. Walk back towards the buildings you drove by and enter the main entrance of the first building on your right.
Upon Arrival: Photo ID is required. Look for BNT signs. Come to the main entrance at 185 Wyman St and present ID at our check-in desk to receive your name tag.
Attendance Terms:
BNT is dedicated to providing a harassment-free and inclusive event experience for all members/participants. To attend, event registrants agree to these Attendance Terms, which are summarized on the registration page for this event and in the confirmation email sent to registrants.
By registering for this event, you agree to share the information you submit with Boston New Technology and to be contacted by this party.
If you cannot/could not attend in person, look for our

livestream on Introvoke

at 7:05 pm on event night!