Boston New Technology Business and Workforce Solutions Startup Showcase #BN...
Sales Have Ended
Ticket sales have ended
Visit our website for awesome startup videos, upcoming events, opportunities and much more: https://BostonNewTechnology.com
Sales Have Ended
Ticket sales have ended
Visit our website for awesome startup videos, upcoming events, opportunities and much more: https://BostonNewTechnology.com
Description
Join us to:
See 7 innovative and exciting local Business and Workforce Technology Solution demos, presented by startup founders and BNT supporters

Network with attendees from the Boston-area startup/tech community

Enjoy pizza, salad and beverages
Each company presents an overview and demonstration of their product within 5 minutes and discusses questions with the audience.
Please click here to share/tweet this event.
Please follow @BostonNewTech and support our startups by posting on social media using our #BNT98 hashtag. We'll retweet you!
To save on tickets and enjoy exclusive benefits, purchase a BNT VIP Membership.

Brought to you by:

Microsoft - Empower every person and organization on the planet to achieve more! We're fundamentally optimistic about the future. We see the potential of cloud computing to drive tremendous societal and economic benefits. We're committed to technologies and policies that promote positive change and make the benefits of cloud computing available to everyone. To achieve this, we must work together to create a cloud that is trusted, responsible, and inclusive. We must empower organizations to make smarter and more informed decisions, through a trusted, global, and hybrid platform.

From the travel innovators who brought you KAYAK comes Lola.com, a super easy, completely stress-free and fun — yes, fun! — way to manage corporate travel.
Gone are the days of restrictive, heavy-handed travel policies with clunky, hard-to-use websites that leave employees upset, and worse: have them going "rogue" and doing things themselves.
With Lola.com, managers have complete visibility into keeping all employees on the same page. So travel spend is controlled, guidelines are managed and everyone's happy. Including the Finance team.
With Lola.com, employees are free to book hotels and flights convenient to them. Bye-bye lock-ins. They can collaborate with teammates and contact Lola's expert, 24/7 travel consultants wherever/whenever needed. And best of all, we'll help get the same price as booking directly with major hotel chains. The end of rogue behavior is at hand.
Isn't this the way business travel should be? Imagine using (and actually liking) a managed travel policy, where a traveler's needs and their company's wants are one and the same. Where it feels like a real company perk.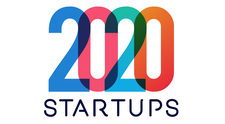 2020 Startups: 6 Week Hyper-Accelerator - 2020 Startups is a zero-equity accelerator program that brings to life the major trends and challenges for today's rising startups. Designed to help founders disrupt marketplaces and growth hack, this program gives founders exposure to proven business strategies, access to our network of investors, and face time with industry thought leaders and experts. BNT has ten $2,000 scholarships to give away for this program! Contact Chris Requena at Chris@BostonNewTechnology.com to request one. 3/8 to 4/19 (evenings). Boston, MA. Learn More Here and Apply Here by 2/22


DigitalOcean provides the easiest cloud platform to deploy, manage, and scale applications of any size, removing infrastructure friction and providing predictability so developers can spend more time building what they love. Try DigitalOcean for free with a $100 credit: do.co/boston

Cape Ann Development - Enterprise-class software, app and web development for startups! We offer the best value for early-stage companies who are not ready to hire full-time technical staff or need to quickly augment their existing IT staff. Visit www.CapeAnnDevelopment.com / Contact Chris Requena at Chris "at" CapeAnnDevelopment.com.

TRBdesign - WordPress Maintenance, Development and Website Marketing from experts! Contact Reiko Beach at reiko "at" trbdesigns.com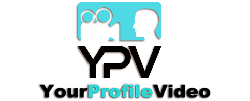 Your Profile Video is a full-service video production agency, specializing in content creation strategies and digital marketing. We aim to help you grow your online audience, gain attention, capture more relevant leads, and develop market authority. Call or email us today for a free strategy consultation! www.YourProfileVideo.com Contact: Nate "at" YourProfileVideo.com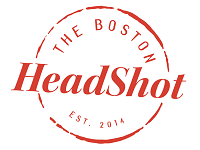 The Boston Headshot - You only get one shot to impress a potential client. A headshot is more than just a simple photo. It is your digital handshake to potential clients, recruiters, networking opportunities, and so much more. What does your current image say about you? More importantly, what do you want your headshot to say? The crew at The Boston Headshot can help you create a clear, professional, confident headshot with approachability for your business or brand. Visit www.TheBostonHeadshot.com or contact us at info "at" thebostonheadshot.com or 617-657-3162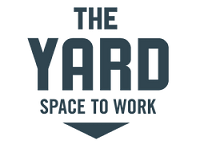 The Yard: Back Bay - Coworking, dedicated desks, and private offices in the Hancock. The Yard offers flexible, month-to-month memberships for entrepreneurs and creatives across Boston, NYC, Philadelphia, and DC. Members have access to high-tech conference rooms, lounges, monthly events and hundreds of business amenities. Sign up for a tour and get a FREE week trial here!

Chuck Goldstone | Strategies and Stories - It's about your story. Getting audiences to listen. Like you. Do what you want. We offer coaching, creative and strategic services to startups. Crafting persuasive, awe-stoking strategies and stories. Helping clients present confidently. Stand out. Expand markets. Get funding. Be successful. Email: mail "at" ChuckgoldStone.com / 617-738-8889
Join Chuck Goldstone's workshop, CORE STORY: Get Investors & Markets to Listen. Like You. Do What You Want. on 3/19 & 4/24 and save 25%!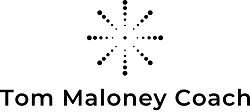 Climbing The Success Ladder helps you with Goal Setting. Positivity. NLP Coaching. Change. Getting Unstuck. Boston New Technology Co-organizer and Startup Adviser, Tom Maloney, trains entrepreneurs to be successful! Learn more: www.TomMaloneyCoach.com For events and seminars, join the Boston NLP For Business Meetup.
Products & Presenters:
1. Lola.com / @LolaTravel - Agile Travel Management is a quick, dynamic and flexible way to create a corporate policy that enables employees to do what's right for the business. Happy employee travel experiences within a policy can be set up in five minutes.
2. botkeeper / @b0tkeeper - Automated bookkeeping service provides dashboards, billpay, reporting, payroll, file & receipt management, and data integrations. (Enrico Palmerino / @EnricoPalmerino)
3. Live Undistracted: Phone Safe System / @SmartPhoneSafe - A novel approach to eliminate the phone as a driver distraction in commercial fleets. (Mike Falter)
4. HostDrinks / @HostDrinks - On-Demand bartending service that connects insured bartenders with event hosts. (Michelle Carazas) Tech: Java, Swift.
5. Mashlink / @Mashlinkio - Makes it easy to record your own commentary track on top of any video, all in real time! (Erich Archer / @ArcherVideo) Tech: iOS.
6. Pangea.app - The Resume of the 21st Century to help college students freelance! (Adam Alpert) Tech: React Native.
7. Squark Seer / @squarkai - AI Predictive Power with Spreadsheet Ease! (Judah Phillips / @Judah)
Sign up to present your startup at a future event and get publicity with 24k professionals: http://bit.ly/bntDemo
Agenda:
6:00 to 7:00 - Networking with pizza, salad and beverages served

7:00 to 7:10 - Welcome & BNT Partner Introductions
7:10 to 8:30 - Business and Workforce Technology Solution Presentations, Q&A
8:30 to 9:00 - More Networking
Directions & Parking:
Microsoft's building has a parking garage in the basement, which is $10 after 4 PM. Memorial Drive has free parking, but the spaces in front of NERD have a 1-hour limit. There is very limited metered parking on area streets.

Public Transportation:
Microsoft NERD is a 5-minute walk from the Kendall Square MBTA station on the Red Line.
Get directions to NERD & more info here.
Upon Arrival:
Show your government-issued photo identification to Security and sign the attendee roster. Take an elevator to the 1st floor and walk through the open glass doors. Provide your full name at our check-in desk, to pick up your name tag.
----------------------------------------- Attendance Terms ---------------------------------------
BNT is dedicated to providing a harassment-free and inclusive event experience for all members/participants. To attend, event registrants agree to these Attendance Terms, which are summarized on the registration page for this event and in the confirmation email sent to registrants.