Boston New Technology Artificial Intelligence & IoT Startup Showcase #BNT10...
Description
Join us to:
See innovative and exciting local Artificial Intelligence & IoT Technology demos, presented by startup founders

Network with attendees from the Boston-area startup/tech community

Get your free headshot photo (non-intrusively watermarked) from The Boston Headshot!

Enjoy pizza, veggies, fruit, soda, juice & more
Each company presents an overview and demonstration of their product within 5 minutes and discusses questions with the audience.
To earn yourself a FREE TICKET, share BNT's facebook post or LinkedIn post for this event, publicly, on your personal profile, and message Chris Requena from your profile, to receive your free ticket link. This offer expires on October 20th.
The $15 tickets will only be available until 2 days prior to this event. Register early to save 50%.
To save on tickets and enjoy exclusive benefits, purchase a BNT VIP Membership.

If you can't attend this event in person, watch it, live-streamed here, courtesy of partners, Your Profile Video and Introvoke!
Please follow @BostonNewTech and support our startups by posting on social media using our #BNT106 hashtag. We'll retweet you and you'll be entered to win one of 5 sets of BNT shirts & hats, courtesy of Ink'd Stores!
Brought to you by: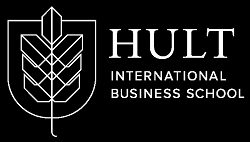 Hult International Business School is a new kind of non-profit business school that constantly innovates to meet the needs of students, employers, and society in a world that is changing faster than ever before. More than a business school, Hult is a dynamic and multicultural community that educates, inspires, and connects some of the most forward-thinking business talent from around the world. To help support our students career development, through mentoring, speaking and/or recruitment events, email hire "at" hult.edu. To learn more about our academic programs, email info.northam "at" hult.edu. www.Hult.edu

CapeStart - Enterprise-Class Software Development and Data Preparation Services. CapeStart offers the best value for robust software development services, as well as data preparation services, for machine learning and AI. Our 275+ experts in design, development, testing, DevOps and product support, have delivered and maintained over 125 projects for clients. We specialize in building scalable web and mobile applications, machine learning solutions, ecommerce websites, search engine optimization and online payments. CapeStart is offering $5,000 in free services to new clients! To learn more, contact CapeStart BDR, Chris Requena, at: Chris "at" CapeStart.com

Ink'd Stores is a promotional marketing firm specializing in helping businesses of all sizes solve their marketing puzzles. Our service is one to one, which allows us to listen to your promotional needs and deliver solutions. More than having 'something to hand out', Ink'd Stores creates meaningful employee, customer and prospect engagement opportunities thriugh deep industry knowledge and care. A few nice benefits include: No minimums on apparel and hats, On Site, 100% Self Produced Production, Local to Boston, Ship Anywhere, Retail Storefront in Mansfield Crossing to see, feel and touch 7-days a week. Contact Jay Sapovits at jay "at" inkdstores.com or 774-266-2391 or visit us in person.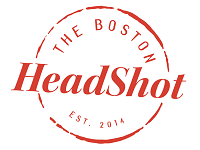 The Boston Headshot - You only get one shot to impress a potential client. A headshot is more than just a simple photo. It is your digital handshake to potential clients, recruiters, networking opportunities, and so much more. What does your current image say about you? More importantly, what do you want your headshot to say? The crew at The Boston Headshot can help you create a clear, professional, confident headshot with approachability for your business or brand. Visit www.TheBostonHeadshot.com or contact us at info "at" thebostonheadshot.com or 617-657-3162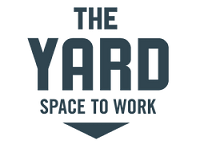 The Yard: Back Bay - Coworking, dedicated desks, and private offices in the Hancock Tower. The Yard offers flexible, month-to-month memberships for entrepreneurs and creatives across Boston, NYC, Philadelphia, and DC. Members have access to high-tech conference rooms, lounges, monthly events and hundreds of business amenities. Sign up for a tour and get a FREE week trial here!

DigitalOcean provides the easiest cloud platform to deploy, manage, and scale applications of any size, removing infrastructure friction and providing predictability so developers can spend more time building what they love. Try DigitalOcean for free with a $100 credit: do.co/boston

TRBdesign - WordPress Maintenance, Development and Website Marketing from experts! Contact Reiko Beach at reiko "at" trbdesigns.com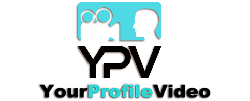 Your Profile Video is a full-service video production agency, specializing in content creation strategies and digital marketing. We aim to help you grow your online audience, gain attention, capture more relevant leads, and develop market authority. Call or email us today for a free strategy consultation! www.YourProfileVideo.com Contact: Nate "at" YourProfileVideo.com

Chuck Goldstone | Strategies and Stories - It's about your story. Getting audiences to listen. Like you. Do what you want. We offer coaching, creative and strategic services to startups. Crafting persuasive, awe-stoking strategies and stories. Helping clients present confidently. Stand out. Expand markets. Get funding. Be successful. Visit www.ChuckGoldstone.com / email: mail "at" ChuckgoldStone.com / 617-738-8889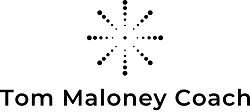 Climbing The Success Ladder helps you with Goal Setting. Positivity. NLP Coaching. Change. Getting Unstuck. Boston New Technology Co-organizer and Startup Adviser, Tom Maloney, trains entrepreneurs to be successful! Learn more: www.TomMaloneyCoach.com
Products & Presenters:
1. CapeStart: ProNotate / @CapeStart - Data Preparation & Enrichment Made Easy! Spend less time collecting, labeling and cleaning your data, and more time focused on building your business! (Gaugarin Oliver)
2. Whoo Intercom / @WhooAi - What your building intercom ought to be! (Arturo Falck & Scott Herfindahl) Tech: iOS, Android, Twilio.
3. Parallel Pipes - Generative Design, simple & on-demand! From Drones to Adv Manufacturing, if you can describe it, we can help improve it! (Stephen Karasek) Tech: Python, PyTorch, Linux (Ubuntu), Fortran, C.
4. Capturi / @Capturidotcom - AI powered meeting optimization platform that brings value to every stage of the meeting cycle and automates meeting notes! (Josh Davidson) Tech: iOS, Android.

5. Filtered - Software Technical Assessment - Skills-based assessment platform to save time and reduce bias by testing applicants on skills versus reviewing resumes! (Paul Bilodeau)

6. WEVO / @WEVOconversion - Pinpoint WHY visitors aren't taking action & generate recommendations that improve conversion, BEFORE going live! (Nitzan Shaer / @NitzanS)
Sign up to present at BNT: bit.ly/bntDemo
Agenda:
6:00 - Networking with pizza, veggies, fruit, soda, juice & more
7:00 - Hult Welcome & BNT Partner Introductions & Livestream Starts
7:15 - Startup Presentations, Q&A
8:30 - More Networking
If you can't attend this event in person, watch it, live-streamed here, courtesy of partners, Your Profile Video and Introvoke!
Directions & Parking:
Hult International Business School is located at: 1 Education St, Cambridge, MA 02141
Public Transportation:
Hult is an 8-minute walk from the MBTA Green Line Science Park Station. Walk North on MA-28 (Charles River Dam Road - .3 mi) and turn right on Museum Way (.1 mi). Hult will be on your right.

You can also walk to Hult in 11 minutes from the MBTA Orange Line Community College Station. Head south (to your right) to cross the Austin St/Gilmore Bridge (.4 mi). At the end, turn left onto Charles River Dam Rd (285 ft) and Turn left onto Museum Way. Hult will be on your right.
Driving directions:
You may request a free parking space at Hult by selecting this option on your ticket order. Spaces will be allocated first to organizers, presenters, partners and volunteers.
Use this Google Map to Hult. There are some meters on area streets, but we recommend parking at either:
Museum of Science at 1 Science Park, Boston, MA 02114. Use this Google Map. Only $11 after 5 pm.
CambridgeSide at 100 CambridgeSide Place, Cambridge, MA 02141. Use this Google Map. $8 or $12 for 3 or 4 hours. See more info here.
Upon Arrival:
Enter the lobby and show your photo identification at BNT's check-in table, to pick up your name tag. Then, take an elevator to the 7th floor. Look for signs directing you to our networking space.
Attendance Terms:
BNT is dedicated to providing a harassment-free and inclusive event experience for all members/participants. To attend, event registrants agree to these Attendance Terms, which are summarized on the registration page for this event and in the confirmation email sent to registrants.