Boston Mobile Hackathon

Saturday, February 18, 2012 at 11:00 AM (EST)
Event Details
Are you an Android developer who's hungry to build the next great mobile app?  Looking to hang out and code with other cool developers for an afternoon?  If you answered "heck yeah" to either of these, then come on out and get your hands on some brand new mobile dev tools that are not yet publicly available and bring your mobile app to the next level by adding social network and cloud service hooks.
Schedule of Events
11:30 - 12:00pm: Be there.  People can start arriving any time after 11:00am
Noon - 12:45: We'll be starting at Noon. We'll begin with brief introductions and a review of the Viximo and Kinvey SDKs and the value they provide to your apps and your development capabilities
1:00-ish: Sort into teams. If you haven't already chosen a project to work on for the day... now is the time.  Food will show up and people should eat when they're hungry.
1:00 - 3:00pm: Hacking. Lots here to do for designers and developers to get materials organized, write copy or code, etc...
3:00: Check in. 5-15 minutes for teams to share progress, challenges, ask for suggestions.
3:00 - 7:00: More hacking goodness
7:00 - 8:00: Project update from the teams, questions, judging process & sumbission requirements discussed.
8:00 - Stay at WorkBar or step out with your newfound friends.
Judging & Prizes
Three prizes will be awarded based on the best use of the two sponsor companies' mobile technologies.  Kinvey offers a quick and easy cloud storage service for apps and games, and Viximo provides an SDK that gives developers easy access to an all-inclusive social graph, recommendations, multi-channel notifications, and a real-time presence solution. The categories and prizes are:
Grand Prize - best overall app - $500 USD
Runner Up - best use of Viximo - $250 USD
Runner Up - best use of Kinvey - $250 USD
The deadline for participants to submit their video demos of their apps / games to the judges will be noon Sunday the 19th, the day after the Hackathon.  Judges will then review the demos and make their picks for each category on Monday the 20th and notify all participants of the results.
Judges include Sean Lindsay (Co-founder and CTO at Viximo), Sravish Sridhar (Founder and CEO at Kinvey), Greg Raiz (Founder and CEO at Raizlabs) and Dave Bisceglia (Co-Founder & CEO at The Tap Lab).
About the Sponsors 
| | |
| --- | --- |
| | Viximo provides the largest independent platform for connecting social applications with premium social networks. You can think of it as the Batman utility belt for mobile app developers: it's got all the tools you need to take your mobile apps social. |
| | Kinvey is the first Backend as a Service that makes it ridiculously easy for developers to setup, use and operate a cloud backend for their mobile apps.  Their service lets app developers spend 100% of their time on their mobile application, not worrying about connecting to various cloud services, setting up servers for their backend, or maintaining and scaling them. |
---
 A big thanks to WorkBar in Boston for providing us an AWESOME hackathon location!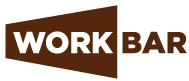 When & Where

Workbar
711 Atlantic Ave
Lower Level
Boston, MA 02111


Saturday, February 18, 2012 at 11:00 AM (EST)
Add to my calendar