Description
Join us for a chance to win
1st Prize: Apple iPad Mini 2nd Prize: 3 Scholarships ($100 cash each)
Free Admission & Free Lunch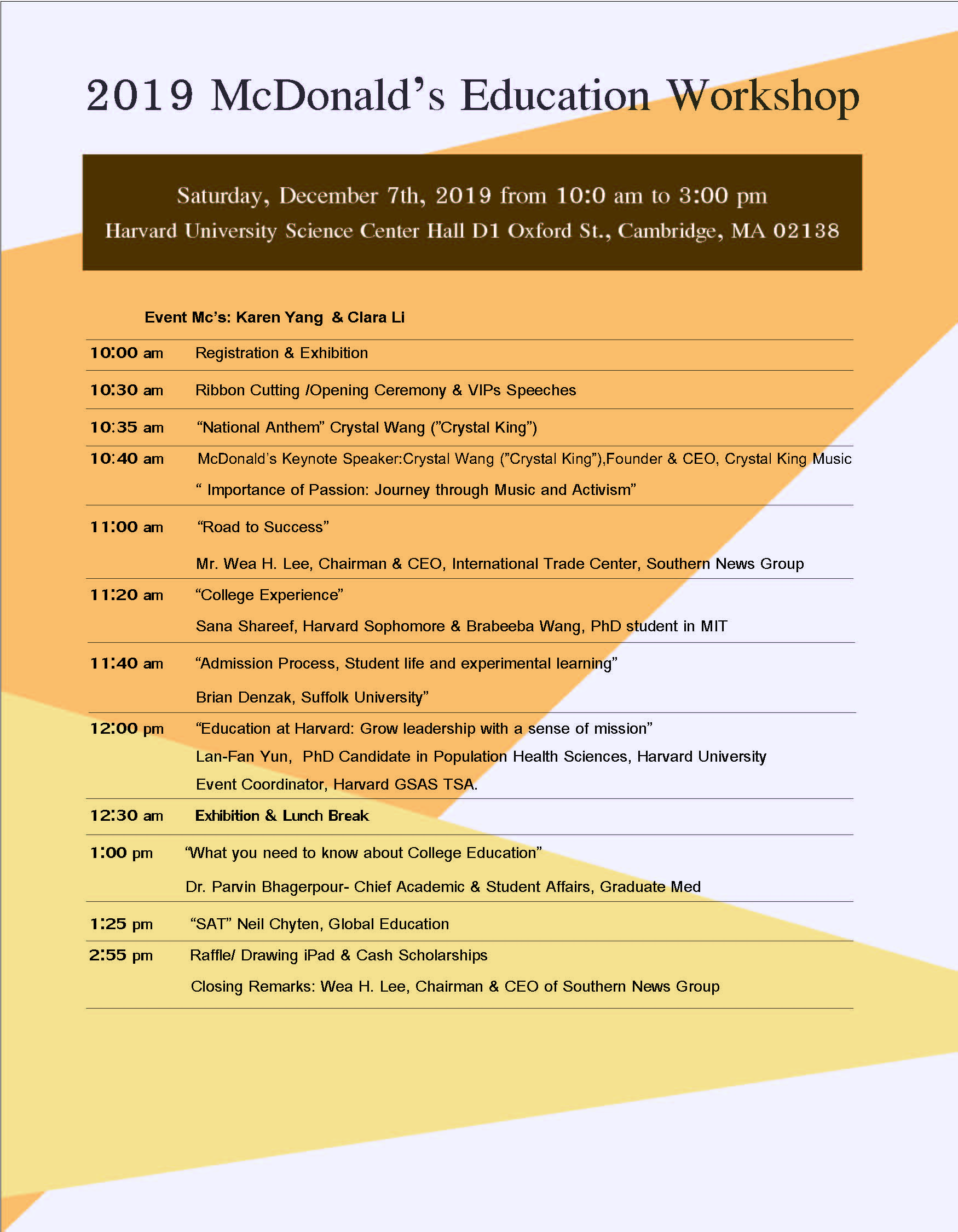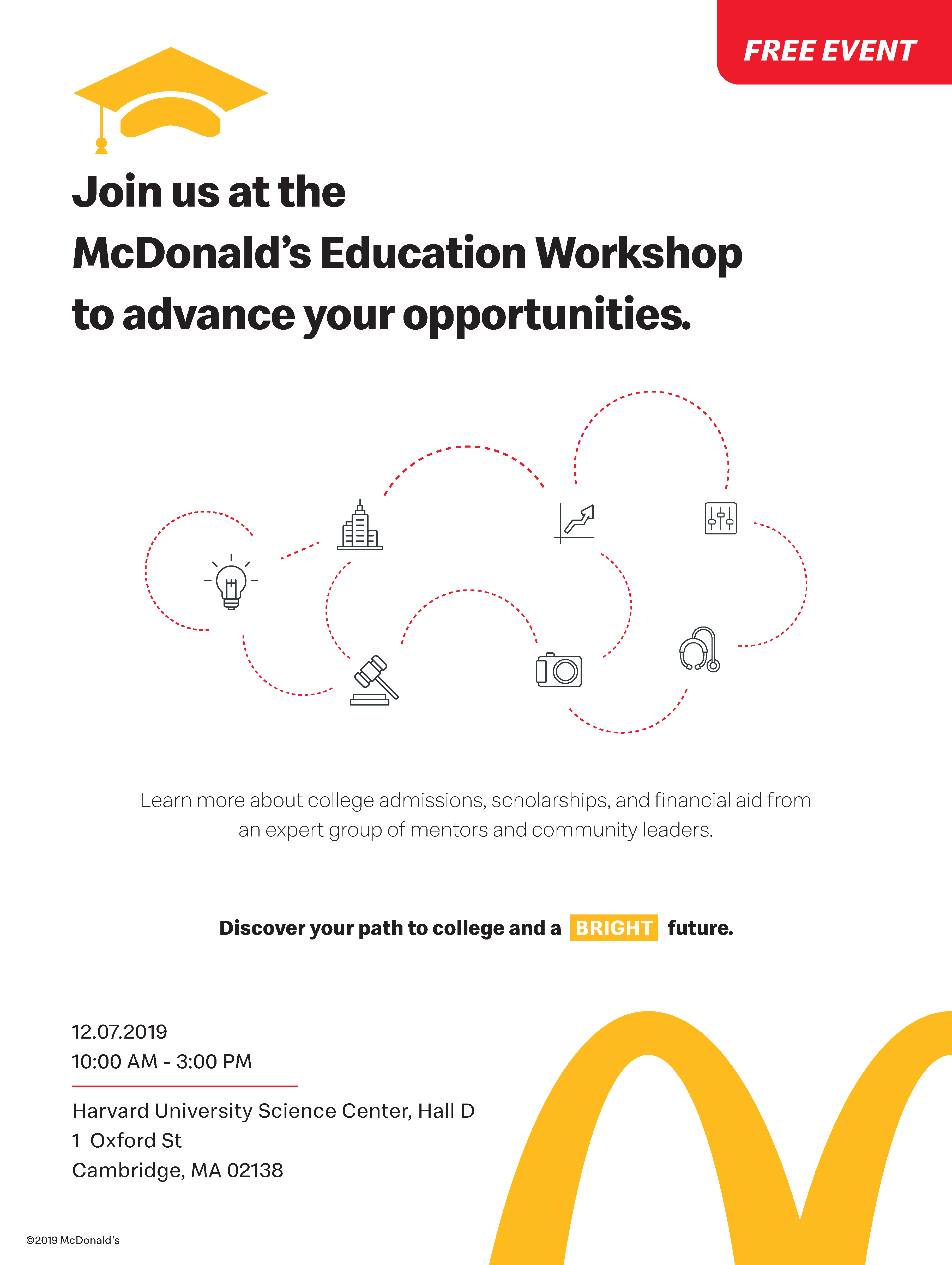 Jennifer Lopez
Event Coordinator
Jennifer@scdaily.com
281-983-8152
The Southern News Group and International Trade Center are proud to be partnering with McDonald's Corporation to present the Education Workshops designed to support the effective pursuit of higher education by our young generation.
The Education Workshop will include sessions such as "How to prepare for SAT, ACT," "What to include in College Application Essay," "How to apply for college and Financial Aid"…etc. There will be workshops for parents as well, with information on "Helping children make a right choice of college major and Career Path," "College Funding," etc. Various Admission offices from different colleges have been invited to provide information on their respective schools as well as what they seek in potential students.
The purpose of this event is to help students expand their knowledge on varying learning skills, test taking techniques, essay writing skills, college admission information and more.