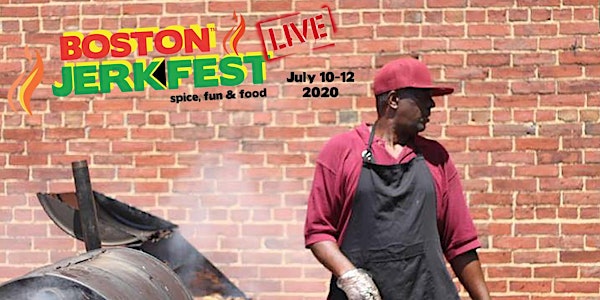 Boston JerkFest LIVE ! Virtual Caribbean Foodie Festival
Boston JerkFest LIVE, Rum & Brew, & Jerk Fridays are free virtual events celebrating Caribbean food and culture for the whole family.
About this event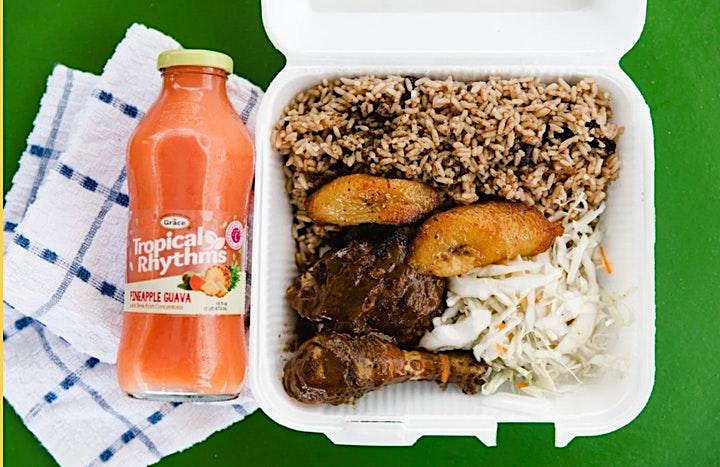 Boston JerkFest LIVE!
The Boston JerkFest™ has been successfully produced for 7 consecutive years. Due to the COVID-19 pandemic halting all in-person festivals, we have decided to go virtual this year and introduce Boston Jerkfest LIVE!™ July 10-12, 2020. This free Caribbean Foodie virtual festival will give the audience an opportunity to celebrate all things spicy and hot in the comfort of their homes. This virtual event will be featuring local Jamaican jerk spiced food, live music and cultural performances for the whole family.
What does it cost? The festival is free, but we are suggesting a $10 donation to cover expenses related to artists, technology, staff and promotions. If you would like to contribute to support this event, scroll down to and choose the DONATE tickets.
What about the Master Chef Cooking Classes? Is there a cost? The festival is free, but the cooking classes are $35 per class for 1-hour intimate instruction with Master Chefs on Zoom. Sign up and they will keep you salivating with our Chef Demos
Featured Caribbean Restaurants
The event is virtual so we are not having a place for you to pick up food. We encourage you to reach out to any of these recommended restaurants in the Greater Boston area who will be featuring jerk dishes on their menus:
Festival Overview
We're excited to offer cooking classes in this virtual environment with a series of Jerk Cooking Classes with Master Chefs, including Chef Irie of the critically acclaimed TV cooking mini-series, "Taste the Islands with Chef Irie." We'll also feature members of THIRD WORLD, Jamaica's "Reggae Ambassadors"--known for "96° in the Shade" and "Try Jah Love." Master cellist Cat Coore and master percussionist Tony Ruption will be joining us in intimate presentations with a Q&A. We are beyond thrilled to have thees THIRD WORLD member bless our virtual stage with his talents! We hope you will join us on this exciting journey.
Master Chef Cooking Classes and Chef Demos
The festival is free, but the cooking classes are $35 per class for 1-hour intimate instruction with Master Chefs on Zoom. Sign up and they will keep you salivating with our Chef Demos. Once you sign up, you will receive an email with password and instructions.
Master Chef Jerk Cooking Classes
Chef Irie of Chef Irie Spice, Inc.
Saturday, July 11, 1-2pm - Butterbean Ragu with Jerk Salmon
Sunday, July 12, 12-1pm -Jerk Marinated Steak with Spinach Salad
Chef Tamika Francis of Food & Folklore
Sunday, July 12, 11am-12pm - Jerk Spiced Striped Bass with a Sweet Onion Relish
Chef Nadine Nelson of Green Queen of Cuisine Nelson and Global Local Cuisine
Saturday, July 11, 2-3pm - Fast and Irie Caribbean Appetizers and Cocktails
Sunday, July 12, 10-11am - Plant-Based Jerk Cuisine
Chef Demos
Chef Kwaski Kwaa of Comfort Kitchen
July 10, 2020, 6-9pm - DIY Jerk Marinade, Rum, Wine & Brew Tasting
July 11, 2020, 6-9pm - DIY Jerk Marinade, Jerk Food Festival
Sunday, July 12, 2020, 2-5pm, DIY Jerk Marinade, Kids & Culture Day
Chef Nadine Nelson of Green Queen of Cuisine Nelson and Global Local Cuisine
Saturday, July 12, 2020 - Refreshing Summer Mocktails
Saturday, July 11, 2020 - No Cook Caribbean Food
Sunday, July 12, 2020 - Tropical Trifle Dessert
Cooking with Master Chef Irie of the PBS show "Taste the Islands with Chef Irie" plus Cookbook Package Available
Sign up for our first cooking class with Celebrity Chef Irie! Chef Irie will be cooking up a spicy storm for 2 cooking classes: Saturday, July 11, and Sunday, July 12 at 12 noon each day.
July 11, 2020 - Butterbean Ragu with Jerk Salmon - Creamy Ragu cooked and simmered with fresh seasonal vegetables, butterbeans, fresh herbs, coconut milk, coconut oil, spices and fiery jerk seasoning topped off with seared jerked salmon and herbed garnishes.
July 12, 2020 - Jerk Marinated Steak with Spinach Salad - A tasty steak salad with marinated jerk spices, accompanied with a hearty spinach salad with a rainbow of julienned peppers apples, cranberries, and tomatoes, and more. Most of the ingredients are available locally at your local farmers market.
Curated JerkFest Spice Paks for this recipe will be offered as an add on to the class so you can create this delicious dish
Chef Irie's Cookbook, " Taste of the Islands--Culinary Adventures in a Caribbean Kitchen" will be available for sale as part of the cooking class package
About Chef Irie
Hugh Sinclair, a.k.a. Chef Irie, the Global Culinary Architect, is the executive chef of Chef Irie Spice, Inc. - Private Chef and Catering Services, providing food services to the tri-county area South Florida. Chef Irie's highly anticipated and critically acclaimed TV cooking mini-series, "Taste the Islands with Chef Irie", debuted nationwide on April 4th, 2015 in 135 PBS markets. Taste the Islands is the only original Caribbean produced television series featuring a Caribbean born chef on a television network or otherwise.
Chef Irie hails from the Caribbean Island of Jamaica, where he grew up on a Caymanas Estate, a sugar estate. Hugh always had a passion for cooking and felt right at home in the kitchen. After working several years as an architect, the yearning to create culinary masterpieces vs. architectural aesthetics overtook his desires. It was then that Hugh enrolled in Johnson & Wales University's Culinary Arts program in North Miami, embarking on his culinary journey. Graduating with an Associate Degree in Culinary Arts, he has taken on the South Florida culinary landscape by storm! Being a Personal and Private chef has allowed him to work with entertainers, professional athletes.
Chef Irie has competed and made it to the second round of Food Network's ever popular series, Cutthroat Kitchen. Chef Irie has represented the island of Jamaica cooking at the iconic James Beard House in New York for Savour Jamaica, The United Nations Building for Caribbean Chefs Take Over and at South Beach Wine and Food Festival for Taste Jamaica.
Web: www.chefirie.com IG: @Iamchefirie FB: @ChefIriespice Twitter: @ChefIrie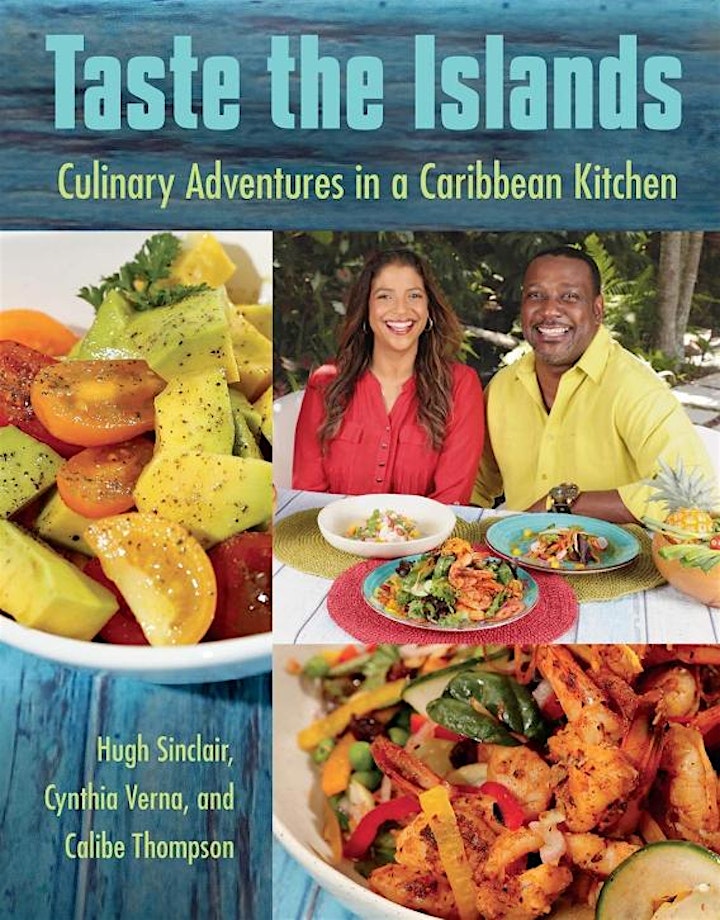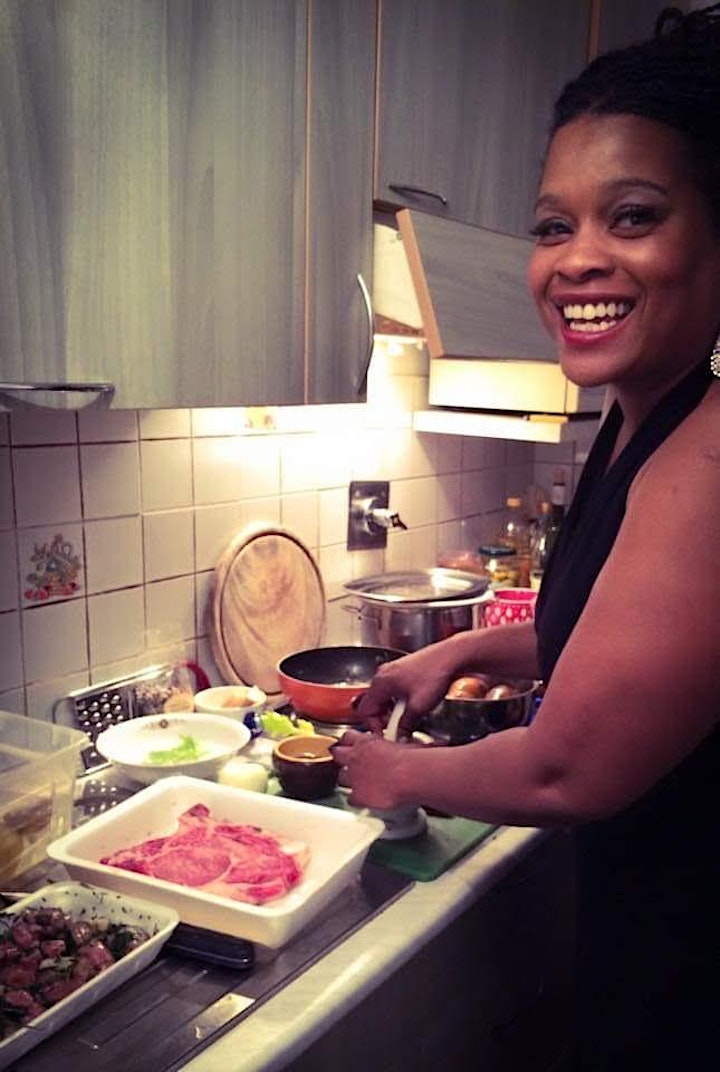 Chef Nadine Nelson, the Green Queen of Cuisine
About Chef Nadine Nelson, the Green Queen of Cuisine
Chef Nadine Nelson, the Green Queen of Cuisine, is the sustainable chef, artist, and social entrepreneur/activist of Global Local Gourmet, a roving community-supported kitchen specializing in experiential epicurean occasions that cook up delicious adventures far from expected yet close to home. From Toronto, Canada considered the most multicultural city in the world, she is of Jamaican Heritage and likes to combine global flavors with local ingredients sharing her knowledge of ethnic flavors that are underrepresented in culinary education. Among her clients, she has produced events and consulted for the Jamaican Epicurean Escape, the James Beard House, Boston Jerk Festival, and The Apollo Theater. Her aim is to use food as social sculpture and a catalyst to engage people in issues from seed to waste while learning about the world's diverse gastronomies in fellowship and unity with each other. Video of Chef Nadine
Chef Kwasi Kwaa of Comfort Kitchen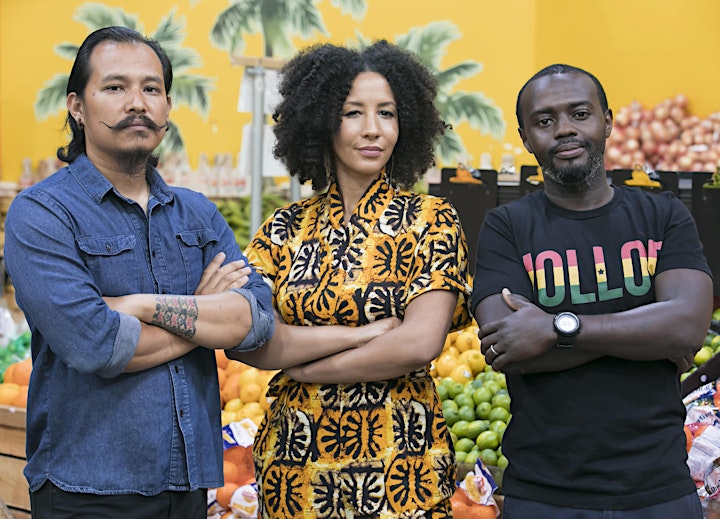 About Chef Kwasi Kwaa of Comfort Kitchen
Kwasi Kwaa is the chef-partner at Comfort Kitchen, a cafe, restaurant and food incubator celebrating global comfort food, soon to open in Dorchester's Uphams Corner. A native of Ghana, Kwasi has been honing his culinary craft at various kitchens in the Boston area. His passion for food has led him from his early start at Hi-Rise cafe & bakery, to the world of large-scale corporate catering at Fireside and BG Events. In 2016, The Chop Bar pop-up emerged as a venue for Kwasi and his collaborators to explore street fare from around the world. The pop-up ran in tandem with the H.O.P.E. Inc. poetry series at Dudley Cafe in Roxbury. Facebook: @comfortkitchenbos Instagram: @comfortkitchenbos
Chef Tamika Francis, Food & Folklore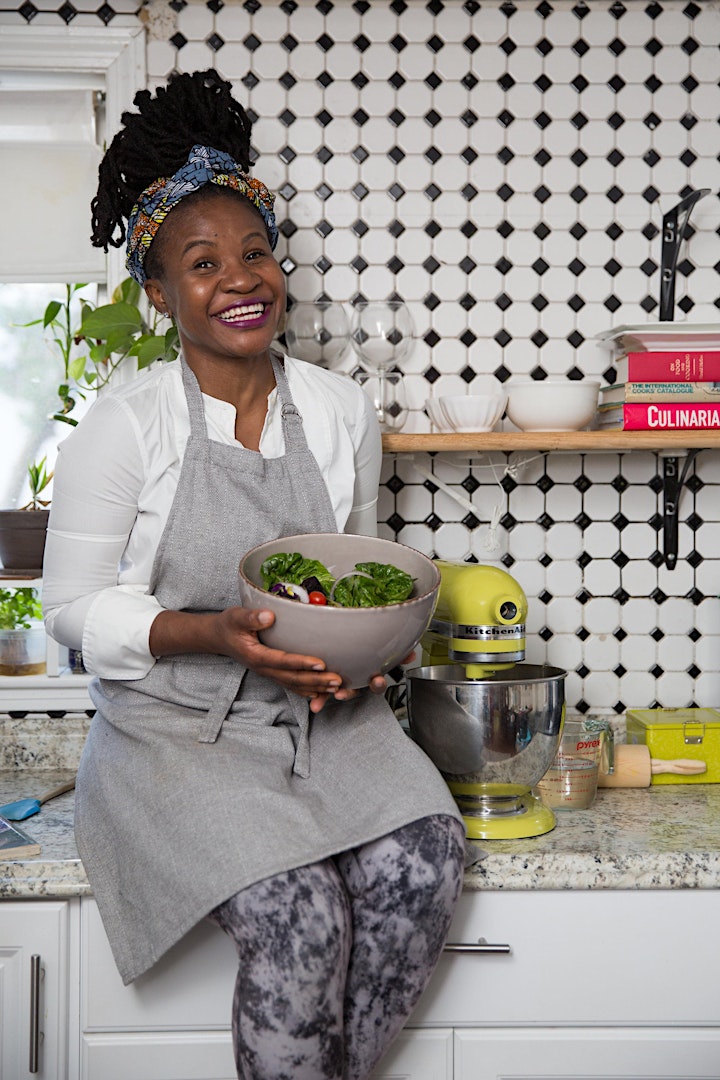 About Chef Tamika Francis, Food & Folklore
Tamika is a descendant of the maroons, the people who invented jerk as a resistance cooking method centuries ago. She trained at Boston University's Culinary Arts program and will use primarily New England produce to make tropically-inspired recipes using indigenous techniques and storytelling to celebrate her ancestral home of Jamaica, and the spices and intense flavors that make this corner of the world so magical. She is the founder of Food & Folklore, a startup that pays homage to global food traditions through pop-up dining events, culinary classes, and storytelling.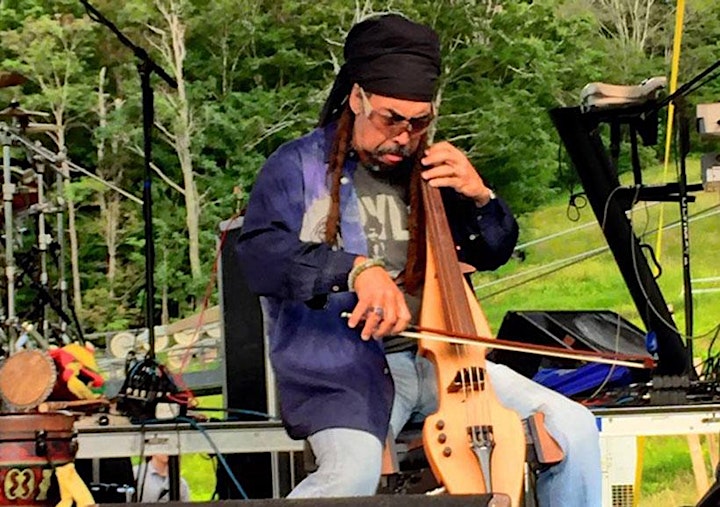 Boston JerkFest LIVE Schedule
As a prelude and warm up to the festival, we'll introduce Jerk Fridays, 6/26 and 7/3 for fans to get a taste of what to expect from Boston JerkFest LIVE.
The festival offers 3 days of fun kicking off with the Rum , Wine & Brew Tasting on Friday night, July 10, 2020 from 6:00PM - 9:00PM with our bartenders mixologists sharing cocktail demos; chef demos,; live performances; and DJ's. Patrons can order jerk food dishes for take-out or delivery from their favorite Caribbean restaurant. while imbibing in the online fun.
On Saturday, July 11 from 4:00PM - 8:00PM, the Jerk Food Festival will run and we'll be partnering with the best local Caribbean restaurants to deliver authentic jerk dishes to the audience's doorstep. Patrons can choose to pick up or delivery of their jerk foods. The programming will include Chef Demos, cooking classes, Jerk Cook-off, DJ's, steel pan performances, and local and international artists, including to add excitement and value to Boston Jerkfest Live.
On Sunday, July 12 from 2:00PM - 5:00PM, we will round up the festival with a day of Family and Culture filled with fun and interactive activities for the whole family, including face painting demos, a steel pan jam session, & more!
Kids & Culture Day, Sunday, July 12, 2-5pm
Kids & Culture is a family friendly day of culture. We will feature face-painting lessons by master artist Angela Owens, story telling by Valerie Stephens and Marcia Fearon, Kids cooking, a steel pan Jam, and more.. This Kids & Culture event is free admission, however, we are accepting donations to pay for the technology to make this virtual, for our artist honorariums, and our dedicated and hardworking staff.
Most importantly....
Let's have FUN!
Face Painting Class by Angela Owens of Painting As Art & Ritual
In this virtual face paint class, you and your child will walk away having learned a basic face paint art that can be applied all year round for fun and enjoyment. Painting As Art & Ritual. A ritual is a "ceremony" or action that is practiced over and over again. I've been practicing, applying, and creating face art memories for 10 years now and have consistently embodied the name of my services with complete satisfaction feedback from my guests. This face painting class can be taken by children ages 10 and up by a parent and child. It is important that the older participant paints the younger, or if it is just one participant, use a mirror or arm. We also have face-painting kits that can be ordered and includes paint, brush, sponge & a spritz bottle. Get your kit now and use Code JerkFest!
Storytelling
Valerie Stephens is a performing artist/ arts educator with a passion for history
As a vocalist/ band leader, Valerie can be enjoyed in venues throughout New England. She has produced a series of innovative concerts: WOMEN OF THE VILLAGE celebrating female commonality in English, Spanish and Xhosa. SWEET & SALTY: DRESSED TO THE NINES a tribute to classic Blues Women and a concert selection dedicated to the world renowned Dr. Nina Simone. She has been contracted to research and perform historical theater/storytelling productions for Boston Children's Museum, Museum of Fine Arts, Boston Science Museum, Springfield Arts Museum, Cambridge Cultural Council and the House of Blues.
Valerie toured nationally for nine years, as lead actor with the award winning Underground Railway Theater and other touring theater companies. After 15 years, returned to theater stage in Company One's controversial production of NEIGHBORS in the character role of Mammy Crow. She created a solo performance piece, The Mammy Diaries. In 2018, Valerie returned to the theatrical stage in the Marblehead Little Theater heart wrecking production of Letters from War in the lead role as Mae, a 75 year old woman suffering from the Alzheimer's disease. Valerie is currently working of two productions: The Mammy Diaries, an exploratory tribute to the unnamed, often vilified women who raised this country and I Am Not Your Preconceived Notion, a bio performance piece.
Folkloric Storytelling by Marcia Fearon
Marcia Fearon native Jamaican Immigrant and Boston resident since 1978 and Mother to 3 sons. Lover of the Arts Founded Dream Drama Ministry performing monologues for spiritual upliftment at churches in the Boston area and New York. Marcia has done countless performances with Jamaica Choral Dramatic Society spanning poetry, storytelling and dancing for the annual Jamaican Independence celebration in Boston. Marcia made her theatrical debut 2007 in Trevor Rhone "Two can Play" in Providence Rhode Island at the Black Repertory Company. The play ran for six weeks was so successful the Hibernian Hall in Boston scheduled 2 performances that were sold out. Marcia serves as Emcee for local events . Enjoys the outdoors traveling, gardening, jogging, walking and of course dancing . Most of all Marcia is Proud of her Jamaican Heritage and represents whenever opportunity arises.
Angela Owens Artist, Face Painter, Painting as Art & Ritual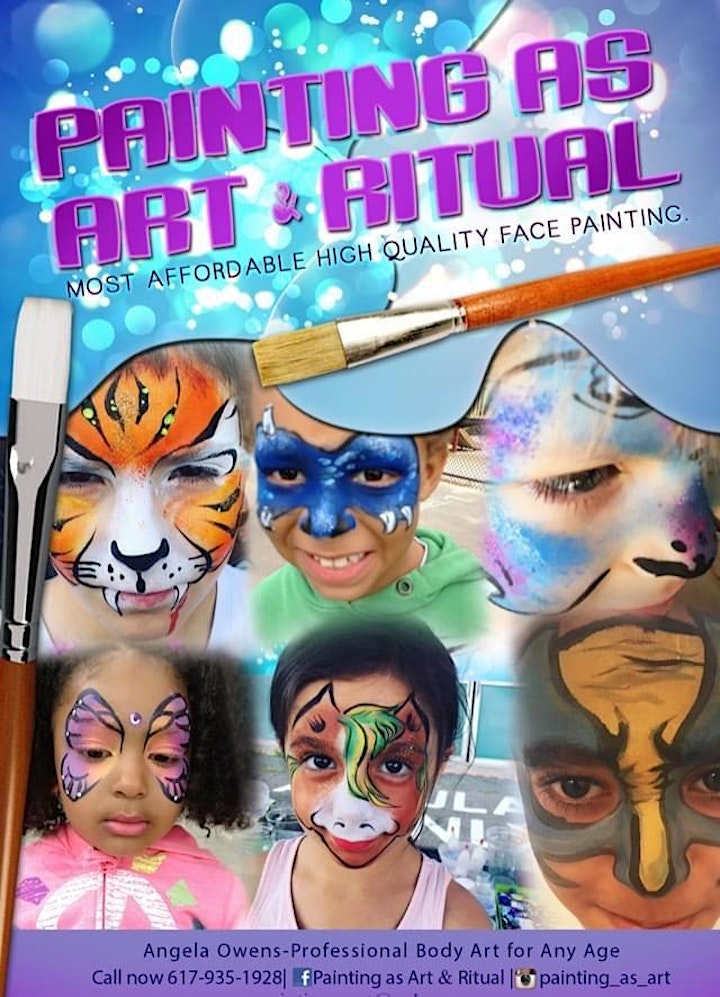 Valerie Stevens, Storyteller, Actress, Singer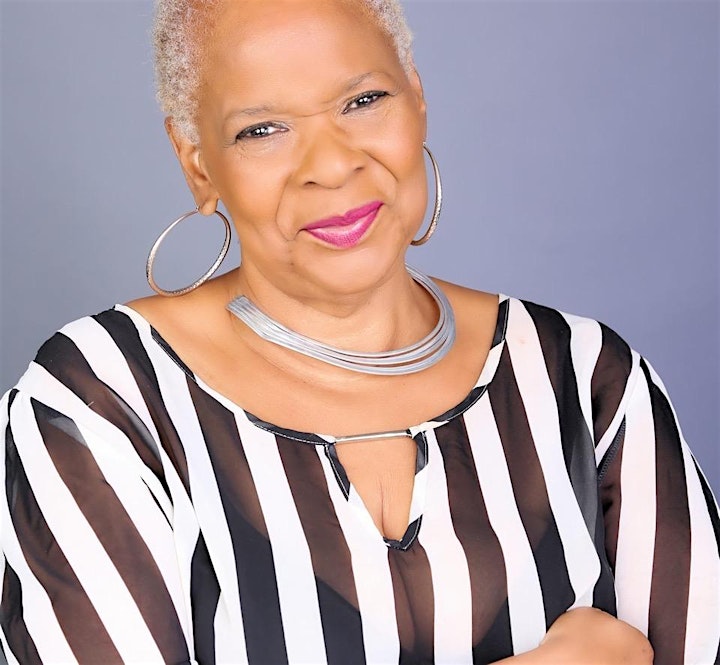 Marcia Fearon, Storyteller, Actress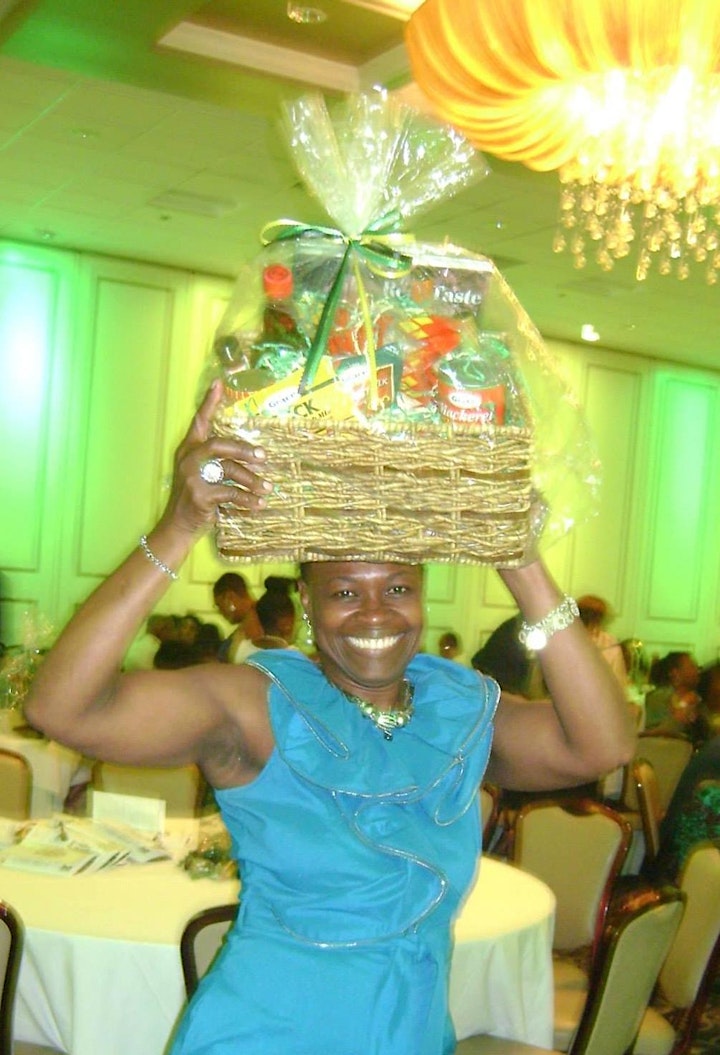 BOSTON JERKFEST LIVE FAQ
Is the festival free?
There is no admission to the festival on Friday night, Saturday afternoon, 4-8pm and Sunday for Kids & Culture. However a suggested donation of $10 is encouraged so we can offset the cost to cover our technology costs, artist honorariums, staff and promotions. There is a fee for cooking classes. Tip jars for support artists will also be available.
If the festival is free, why do I need to register?
When you register for the festival, you will receive a link to our online portal, but you get to be informed about the wonderful activities we have in store for you.
How can I connect with my favorite food and craft vendors?
All vendors will be promoted on our website with links to connect with them for purchasing products and they will be featured during our live festival activities
Where can I find what's happening and more details about the festival?
More details about vendors, and activities and all you need to know about Boston JerkFest can be found on our website at www.bostonjerkfest.com
Is there a rain date?
The event is rain or shine, and it does not matter because it is virtual!
Is food included with my ticket?
Food is NOT included with your general admission ticket. Our featured vendors will highlight jerk dishes for sale for pick up or delivery. Food will be available for sale at reasonable prices all 3 days.
What vendors will be at Boston JerkFest this year?
A full list of vendors can be found on our website soon. We will update it as vendors are confirmed.
Are kids free to attend?
It is not suggested that we have children at the Rum, Wine & Brew Tasting on Friday night. This is an adult focused evening. We will rely on the parents for managing.
Where can I contact the organizer with any questions?
The website is the best place to keep in touch with the latest information about Boston JerkFest at www.bostonjerkfest.com
Connect with us!
Want to participate as a Master Chef, vendor, restaurant, or artists? All applications can be found on our website here.
Web/Info: www.bostonjerkfest.com
Email: info@bostonjerkfest.com
Facebook: @bostonjerkfest
Twitter: @bostonjerkfest
Instagram: #bostonjerkfest
Hashtags: #bostonjerkfestlive #jerkfestlive #bostonjerkfest, #2020BJFest, #rumwineandbrew #eatdrinkandbeirie #jerkfood #spicy #kidsandculture #reggae #livemusic #boston #festival #virtualfestival #virtual #online# #jamaican #jamaica #caribbean #caribbeanfood