Sales Have Ended
Ticket sales have ended
Thank you for joining us on this journey!
Boston JerkFest LIVE, Rum, Wine & Brew, & Jerk Fridays are free virtual events celebrating Caribbean food and culture for the whole family.
About this event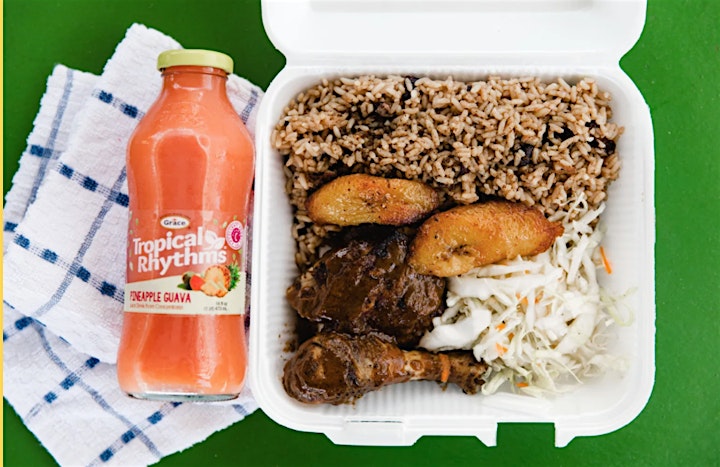 Boston JerkFest LIVE!
The Boston JerkFest™ has been successfully produced for 7 consecutive years. Due to the COVID-19 pandemic halting all in-person festivals, we have decided to go virtual this year and introduce Boston Jerkfest LIVE!™ July 10-12, 2020. This free Caribbean Foodie virtual festival will give the audience an opportunity to celebrate all things spicy and hot in the comfort of their homes. This virtual event will be featuring local Jamaican jerk spiced food, live music and cultural performances for the whole family! We conducted a survey with over 350 fans and based on their feedback, we decided to launch Boston JerkFest LIVE. We hope you will join us on this exciting journey!
What does it cost? The festival is free, but we are suggesting a $10 donation to cover expenses related to technology, artists, staff and promotions. There is a fee for cooking classes with a Jerk Cooking Classes with Master Chefs. We look forward to you joining us on this exciting journey.
Overview
Boston JerkFest Live will be a 3-day weekend, July 10-12, 2020 and with top local and international performers with the following daily programming. This year's Boston JerkFest will feature Cat Coore, original member and master cellist of the classic reggae band, THIRD WORLD, Jamaica's "Reggae Ambassadors"--known for "96° in the Shade" and "Try Jah Love." Cat Coore and other band members will be joining us in an intimate performance with a Q&A. We are beyond thrilled to have the great cellist Cat Coore bless our virtual stage with his talents!
Introducing Jerk Fridays
Warm up with us leading up to Boston JerkFest LIVE
Friday, June 19, 2020, 6-9pm
We are excited to feature Nahdra and Jahriffe, owners of Oasis Vegan Veggie Parlor in Dorchester, MA along with House of Nahdra, DJ Nomadik, Lady Enchantress, and friends. Vegan jerk food is available for purchase and pick up or delivery at this local favorite. This event is free, but suggestion donations of $10 are welcome to cover expenses related to technology, artists, staff and promotions. Tip jars tp support artists and the restaurant staff will also be available.
Friday, June 26, 2020, 6-9pm
Jerk Fridays are a warm up leading up to Boston JerkFest. This evening will feature Boston JerkFest Producer Nicola Williams cooking her own Jerk Chicken, Storyteller Valerie Stephens, Steel Pan performance by Sister Dee of Dis n Dat, DJ Rugged One and more! This event is free, but donations welcome to cover expenses related to technology, artists, staff and promotions. Tip jars to support artists and the restaurant staff will also be available.
Cooking with Master Chef Irie of the
PBS show "Taste the Islands with Chef Irie"
Sign up for our first cooking class with Celebrity Chef Irie! Chef Irie will be cooking up a spicy storm for 2 cooking classes: Saturday, July 11, and Sunday, July 12 at 12 noon each day.
Butterbean Ragu with Jerk Salmon - Creamy Ragu cooked and simmered with fresh seasonal vegetables, butterbeans, fresh herbs, coconut milk, coconut oil, spices and fiery jerk seasoning topped off with seared jerked salmon and herbed garnishes.
Curated JerkFest Spice Paks for this recipe will be offered as an add on to the class so you can create this delicious dish
Chef Irie's Cookbook will be available for sale
About Chef Irie
Hugh Sinclair, a.k.a. Chef Irie, the Global Culinary Architect, is the executive chef of Chef Irie Spice, Inc. - Private Chef and Catering Services, providing food services to the tri-county area South Florida. Chef Irie's highly anticipated and critically acclaimed TV cooking mini-series, "Taste the Islands with Chef Irie", debuted nationwide on April 4th, 2015 in 135 PBS markets. Taste the Islands is the only original Caribbean produced television series featuring a Caribbean born chef on a television network or otherwise.
Chef Irie hails from the Caribbean Island of Jamaica, where he grew up on a Caymanas Estate, a sugar estate. Hugh always had a passion for cooking and felt right at home in the kitchen. After working several years as an architect, the yearning to create culinary masterpieces vs. architectural aesthetics overtook his desires. It was then that Hugh enrolled in Johnson & Wales University's Culinary Arts program in North Miami, embarking on his culinary journey. Graduating with an Associate Degree in Culinary Arts, he has taken on the South Florida culinary landscape by storm! Being a Personal and Private chef has allowed him to work with entertainers, professional athletes.
Chef Irie has competed and made it to the second round of Food Network's ever popular series, Cutthroat Kitchen. Chef Irie has represented the island of Jamaica cooking at the iconic James Beard House in New York for Savour Jamaica, The United Nations Building for Caribbean Chefs Take Over and at South Beach Wine and Food Festival for Taste Jamaica.
Web: www.chefirie.com IG: @Iamchefirie FB: @ChefIriespice Twitter: @ChefIrie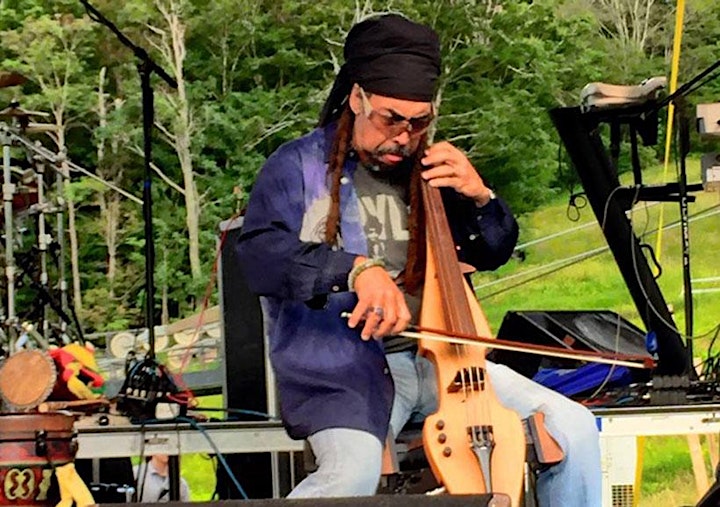 Schedule
As a prelude and warm up to the festival, we'll introduce Jerk Fridays on 6/19 and 6/26 for fans to get a taste of what to expect from Boston JerkFest LIVE.
The festival offers 3 days of fun kicking off with the Rum , Wine & Brew Tasting on Friday night, July 10, 2020 from 6:00PM - 9:00PM with our Cocktail Throwdown, bartenders mixologists sharing cocktail demos; chef demos,; live performances; and DJ's. Patrons can order jerk food dishes for take-out or delivery from their favorite Caribbean restaurant. while imbibing in the online fun.
On Saturday, July 11 from 4:00PM - 8:00PM, the Jerk Food Festival will run and we'll be partnering with the best local Caribbean restaurants to deliver authentic jerk dishes to the audience's doorstep. Patrons can choose to pick up or delivery of their jerk foods. The programming will include Chef Demos, cooking classes, Jerk Cook-off, Seafood Throwdown, DJ's, steel pan performances, and local and international artists, including to add excitement and value to Boston Jerkfest Live.
On Sunday, July 12 from 2:00PM - 5:00PM, we will round up the festival with a day of Family and Culture filled with fun and interactive activities for the whole family, including face painting demos, a steel pan jam session, & more!
BOSTON JERKFEST LIVE FAQ
Is the festival free?
There is no admission to the festival on Friday night, Saturday afternoon, 4-8pm and Sunday for Kids & Culture. However a suggested donation of $10 is gladly accepted so we can offset the cost to cover our technology costs, artist honorariums, staff and promotions. There is a fee for cooking classes. Tip jars for support artists will also be available.
If the festival is free, why do I need to register?
When you register for the festival, you will receive a link to our online portal, but you get to be informed about the wonderful activities we have in store for you.
How can I connect with my favorite food and craft vendors?
All vendors will be promoted on our website with links to connect with them for purchasing products and they will be featured during our live festival activities
Where can I find what's happening and more details about the festival?
More details about vendors, and activities and all you need to know about Boston JerkFest can be found on our website at www.bostonjerkfest.com
Is there a rain date?
The event is rain or shine, and it does not matter because it is virtual!
Is food included with my ticket?
Food is NOT included with your general admission ticket. Our featured vendors will highlight jerk dishes for sale for pick up or delivery. Food will be available for sale at reasonable prices all 3 days.
What vendors will be at Boston JerkFest this year?
A full list of vendors can be found on our website soon. We will update it as vendors are confirmed.
Are kids free to attend?
It is not suggested that we have children at the Rum, Wine & Brew Tasting on Friday night. This is an adult focused evening. We will rely on the parents for managing.
Where can I contact the organizer with any questions?
The website is the best place to keep in touch with the latest information about Boston JerkFest at www.bostonjerkfest.com
Connect with us!
Want to participate as a Master Chef, vendor, restaurant, or artists? All applications can be found on our website here.
Web/Info: www.bostonjerkfest.com
Email: info@bostonjerkfest.com
Facebook: @bostonjerkfest
Twitter: @bostonjerkfest
Instagram: #bostonjerkfest
Hashtags: #bostonjerkfestlive #jerkfestlive #bostonjerkfest, #2020BJFest, #rumwineandbrew #eatdrinkandbeirie #jerkfood #spicy #kidsandculture #reggae #livemusic #boston #festival #virtualfestival #virtual #online# #jamaican #jamaica #caribbean #caribbeanfood