About this Event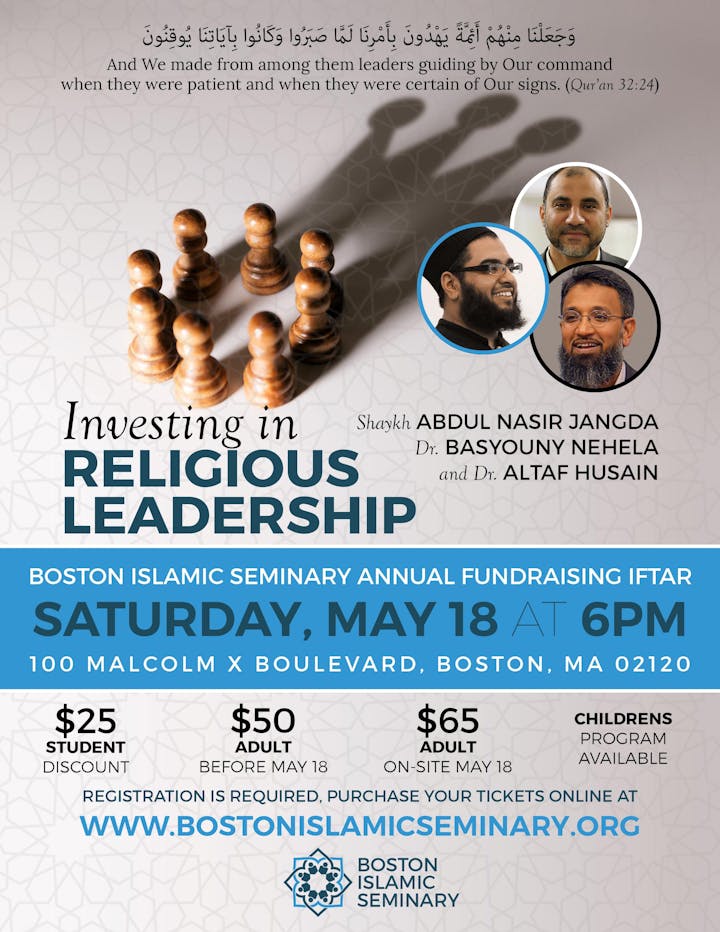 Boston Islamic Seminary invites you to our biggest event of the year, our Annual Fundraising Iftar with special guests, Shaykh Abdul Nasir Jangda, Dr. Basyouny Nehela and Dr. Altaf Husain.
This year's theme is "Investing in Religious Leadership". We look forward to sharing with you our accomplishments this past year, as well as our vision for the upcoming year, inshaAllah.
The Boston Islamic Seminary is an institution of higher education that aims to train religious leaders who will serve the American Muslim community and to enhance the understanding of Islam in the contemporary context among people of all backgrounds.