Boston IE Club Introduction and Panel on Start-up/Large Co. Collaborations
Description
Please join the Boston IE (Innovation and Enterprise) Club
Host Committee:
Alexander Bok, Alexandra Suhas, Robert Finkel, Maurice Khawam, David Ayache, Beverly A. Kahn (in formation) and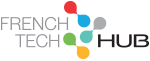 Monday June 9, 2014 6:30 PM to 9 PM
Venture Café,
Cambridge Innovation Center, One Broadway, Kendall Square, Cambridge
For great conversation and networking with
Wine, beer, soda, cheese and light appetizers
and a panel discussion on
Best Practices for Powerful Relationships between
Innovative Small Companies and Successful Large Companies
along with
an introduction to the recently-formed Boston IE Club, its plans and future programs –both domestic and international—
based on a Boston-version of its very successful parent—
the Paris IE Club and the sibling IE Clubs in Montreal and Tel-Aviv
Moderator, Alexander Bok,
clean energy entrepreneur (Boston-Power, cloteam)
Panelists:
Philippe Schwartz,
President, Withings; early stage investor and advisor
Rick Berenson
CEO, Thermalin Diabetes; serial entrepreneur
Allan Stern
CEO, Adaptive Engineering (collaboration software)
Organizer of Boston IE Club Introduction and Panel on Start-up/Large Co. Collaborations
 Host Committee: Alexander Bok, Beverly Kahn, Robert Finkel, Maurice Khawam, David Feinberg (in formation) 
This is the third gathering of the Boston IE Club--please come to learn more about us, see how we can benefit you, network with other innovators, have great conversation along with wine, beer, cheese and light appetizers, and to learn from our great panel discussion on 
Successful Partnerships Between Large And Small Companies Building Great Success With ... Very Different Teams... Working Together: How To Make It Work
By way of introduction, the IE (Innovation and Enterprise) Club defines itself as the gathering place in Paris for creating powerful relationships between Innovative Companies and Investors & Advisors; Large Companies; The government-centric players; and last, but not least, the Research & Academic sector. The club was created in 1999 in Paris, has developed year after year and expanded in 2013 into new territories--Tel Aviv, Montreal and Boston. The IE-Club in Paris benefits from the sponsorship/membership of more than one hundred corporate members and draws on more than ten thousand invitees who participate in the IE-Club events and/or follow the club activities.  (www.ie-club.com).