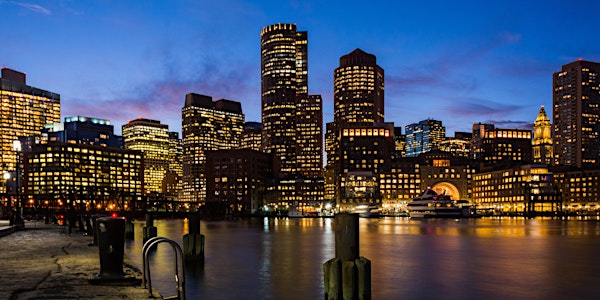 Boston Idealist Grad Fair 2017
When and where
Location
Boston University, George Sherman Union, 2nd Floor Ballroom 775 Commonwealth Avenue Boston, MA 02215
Description
The Boston Idealist Grad Fair September 25, 5:00 - 8:00 PM
Learn about admissions requirements and application deadlines for graduate programs in social work, public policy, nonprofit management, international affairs, public interest law, social entrepreneurship, and many more
Speak with graduate admissions advisors from local, national and international universities
The fair is free and open to anyone considering graduate school. Watch these two short videos to see why you should attend the fair and what it looks like.
Visit IdealistGradSchool.org for additional resources to assist you in planning for grad school.
***Parking Information***
We've just been informed that the
All lots on the Boston University campus are cash only. Please park: Agganis Arena Lot/Garage (A/C-2) located at 925 Commonwealth Ave.
ALL OTHER LOTS ARE CHARGING DOUBLE DUE TO THE RED SOX GAME
For more information on campus parking please visit the Boston University Guest & Visitor Parking page or call (617) 353-2160
---
Presented by

Hosted by

Sponsored by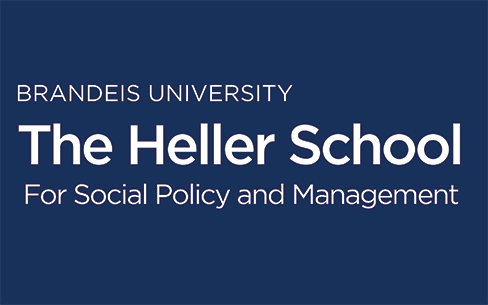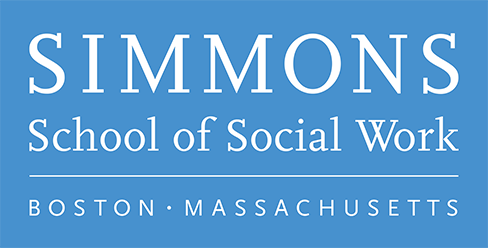 ---
We strive to make our events accessible to people of all abilities, if you a request for accommodation please email us at gradfairs@idealist.org.
---
American University School of International Service
American University, College of Arts and Sciences
American University, School of Public Affairs
Annenberg School for Communication and Journalism, University of Southern California
Antioch University New England
Assumption College Graduate Studies
BUSM Mental Health Counseling and Behavioral Medicine Program
Bank Street College of Education
Bard Center for Environmental Policy
Baruch College Austin W. Marxe School of Public and International Affairs (CUNY) - Graduate Admissions
Berwick Academy
Birkbeck, University of London
Boston College Graduate School of Social Work
Boston College School of Theology and Ministry
Boston College, Lynch Graduate School of Education
Boston College, William F. Connell School of Nursing
Boston Graduate School of Psychoanalysis
Boston University College of Communication
Boston University Graduate School of Arts and Sciences
Boston University Metropolitan College
Boston University Pardee School of Global Studies
Boston University Questrom School of Business
Boston University School of Education
Boston University School of Hospitality Administration
Boston University School of Public Health
Boston University School of Social Work
Brandeis International Business School
Brandeis University Master of Arts in Teaching
Brandeis University, Graduate School of Arts and Sciences
Brandeis University-Heller School for Social Policy & Management
Brown University MPA Programs
Brown University Master's in Urban Education Policy
Brown University, Master's in Public Humanities Program
CUNY Graduate School of Journalism
CUNY Office of Graduate Studies
California Institute of Integral Studies
Campus France USA
Carnegie Mellon University- H. John Heinz III College
Case Western Reserve University Mandel School of Applied Social Sciences
Chatham University - Falk School of Sustainability
City University of New York (CUNY) School of Law
Clark University
Clarkson University
Columbia College Chicago - School of Graduate Studies
Columbia University - School of Professional Studies
Columbia University Graduate School of Journalism
Columbia University Mailman School of Public Health Graduate Admissions
Columbia University School of Social Work
Columbia University Teachers College
Columbia University, School of International and Public Affairs
Columbia University: The Fu Foundation School of Engineering and Applied Science
Cornell ILR School
Cornell Institute for Public Affairs
Dartmouth College, Quantitative Biomedical Sciences Program
Dartmouth MPH
Duke Kunshan University
Duke University - Nicholas School of the Environment
Duke University, Sanford School of Public Policy
Edinburgh Napier University
Emerson College Graduate Admission
Erikson Institute- Graduate Programs in Child Development, Social Work and Early Childhood Education
Fordham University Graduate & Professional Schools
George Mason University - Schar School of Policy and Government
George Washington University - Arts & Sciences, Policy & International Affairs
George Washington University Graduate & Professional Programs
Georgetown University Graduate School of Arts & Sciences
Georgetown University School of Continuing Studies
Georgetown University, Edmund A. Walsh School of Foreign Service
Glasgow Caledonian University
Goldsmiths, University of London
Harvard Divinity School
Harvard Extension School
Harvard Graduate School of Design
Harvard Graduate School of Education - Admissions Office
Harvard T.H. Chan School of Public Health Admissions Office
Hofstra University - Office of Graduate Admission
Imperial College London
John Glenn College of Public Affairs at The Ohio State University
Johns Hopkins Bloomberg School of Public Health
Johns Hopkins School of Advanced International Studies (SAIS)
Johns Hopkins University Carey Business School
King's College London
Lasell College
Lesley University Graduate Programs
London Metropolitan University
Maryland Institute College of Art
Medill - Northwestern University
Mercy College
Merrimack College
Middlebury Institute of International Studies at Monterey
Mount Holyoke College Master of Arts in Teaching Program
NYU Center for Urban Science and Progress
NYU Wagner Graduate School of Public Service
National University of Natural Medicine
New York Medical College School of Health Sciences and Practice
New York University College of Global Public Health
New York University Gallatin School of Individualized Study
New York University School of Professional Studies
New York University Silver School of Social Work
New York University Steinhardt School of Culture, Education, and Human Development
Northeastern University Bouvé College of Health Sciences School of Nursing
Northeastern University College of Arts, Media and Design
Northeastern University School of Law
Pace University
Pennsylvania State University: Smeal College of Business
Queen Mary, University of London
Regis College Graduate Programs
Rutgers University School of Social Work
SIT Graduate Institute
Salem State University - School of Graduate Studies
Sarah Lawrence College - Graduate Studies Program
School of Public Affairs, University of Colorado - Denver
School of Public and Environmental Affairs - Indiana University
School of Social Service Administration, University of Chicago
Simmons College Graduate Studies
Simmons College School of Social Work
Smith College School for Social Work
St. John's University
Stanford Graduate School of Education
Studio Arts College International (SACI)
Suffolk University, Boston, MA
Syracuse University Falk College of Sport and Human Dynamics
Syracuse University School of Education
TEXAS A&M UNIVERSITY- Bush School of Government & Public Service
Temple University College of Education
Temple University College of Public Health
The Earth Institute - MA in Climate and Society, MPA in Environmental Science and Policy, MS in Sustainability Management
The Institute of World Politics
The New School - Graduate Programs
The University Of Chicago - Graduate Enrollment
The University of Pittsburgh School of Social Work
The Wright Institute
Tufts University - Friedman School of Nutrition Science and Policy
Tufts University - Graduate School of Arts & Sciences and School of Engineering
Tufts University - The Fletcher School
Tufts University Cummings School of Veterinary Medicine Graduate Programs
Tufts University Public Health & Professional Degree Programs
UC San Diego School of Global Policy and Strategy
UCI Master of Public Policy Program
UCL- University College London
UK – Across The Pond
University at Buffalo, Office of Admissions
University of Chicago Harris School of Public Policy
University of Chicago, Urban Teacher Education Program
University of East Anglia - UK
University of Essex
University of Groningen
University of Kent
University of Leeds
University of Maryland School of Public Policy
University of Maryland Smith School of Business
University of Massachusetts Boston - John W. McCormack Graduate School of Policy and Global Studies
University of Massachusetts, Lowell
University of Michigan School of Social Work
University of Michigan- School for Environment & Sustainability
University of Minnesota Humphrey School of Public Affairs
University of New England
University of New Hampshire Graduate School
University of New South Wales (UNSW)
University of Pennsylvania Graduate School of Education (Penn GSE)
University of Pennsylvania School of Social Policy & Practice
University of Pittsburgh, Graduate School of Public and International Affairs
University of Salford
University of San Francisco - College of Arts and Sciences
University of San Francisco - School of Management
University of San Francisco School of Education
University of San Francisco School of Nursing & Health Professions
University of Southern California - Master of Science in Social Entrepreneurship
University of Southern California- Rossier School of Education
University of Southern California-Sol Price School of Public Policy
University of Southern Maine Office of Admissions
University of Vermont - The Sustainable Innovation MBA
Vermont Law School
Washington University in St. Louis, Brown School - Social Work and Public Health
Wheelock College School of Education, Social Work, Child Life & Family Studies
William James College
William and Mary - Public Policy
Yale - Jackson Institute for Global Affairs
Yale School of Forestry & Environmental Studies
Yale School of Public Health